Proactively Helping Students and Racial Justice
September 1, 2020
Dear Colleagues,
Here at the Center, we keep hearing about the good work you are doing as you manage your teaching, scholarship, service and lives during these unusual times. I want to remind you that now is the time to be proactive with your students and encourage them to make individual web appointments with you during office hours, and reach out to help centers and seek tutoring. We know the time students interact with instructors helps students feel better connected and leads to more success. It also helps teaching evaluation scores.
Relatedly, you should know our students are concerned about their health and classroom environments, and expect you to model and reinforce mask-wearing and appropriate distancing in the classroom. Please continue to take a moment with each class and help students understand the importance of practices to help mitigate exposure to the SARS-CoV-2.
We hosted a panel in collaboration with the MSU Leadership Institute and Residence Life called What Your Students Want You to Know About Being an MSU Student During Covid-19. This was a great opportunity for faculty to better understand out students' experiences and perspectives around the pandemic. You can see the recording here.
On September 9 from 10 to 11 a.m. in collaboration with the Office of Diversity and Inclusion we are hosting a panel about Weaving Racial Justice Into Your Course. Details are below this message. This is a timely panel since the MUS just released their call for the 2020-2021 cohort of MUS Teaching Scholars with a theme of Equity-Minded Pedagogies. More information will be forthcoming.
This week has provided us with a reminder that fall weather is right around the corner. I hope you are looking forward to the holiday weekend and taking care of yourselves. We know you are doing excellent work as you encounter new challenges daily. We are here to help.
Sincerely,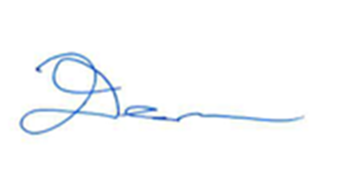 Dean S. Adams
Director, Center for Faculty Excellence