Support For You and Your Students
September 18, 2020
Dear Colleagues,
I hope this message finds you getting some relief from the smoke as you continue to balance your work and life in the pandemic.
In the CFE we continue to hear about your successes, struggles and stresses as you provide meaningful learning experiences with our students, engage in your scholarship, share in the governance of our university and live your personal lives outside of work. Because so many are feeling spread thin and are confronting new challenges, we are doing our best to provide support that reflects the needs of faculty, both in the moment and as we prepare for the future. We understand if you are unable to attend many of the current CFE offerings and hope you will access the resources when you need them, including recordings, through our webpage..
Below you will find information about our upcoming workshops and programs. I want to remind you that MSU has an institutional membership with the National Center for Faculty Development & Diversity, which provides all MSU faculty, postdocs and students access to a range of resources to help you succeed, including a section on self-care during these times. MSU employees and their families are also able to access the MUS Employee Assistance Program at no cost.
The deadline for applications for the MUS Teaching Scholars is at 5 pm on Thursday, September 24. If you are interested or know a colleague who would be a good candidate for this award, please see the information below this message.
Finally, while many students are adjusting to the rhythm of this semester, there are still some who are struggling. Please do not hesitate to use the Early Alert system for students whose academic success may be in jeopardy. You may also remind students about the resources in the Office of Student Success and on ATO's Learn Anywhere website for MSU students.
I hope you have an excellent weekend. Please do not hesitate to reach out if you have any questions or if we can help you.
Sincerely,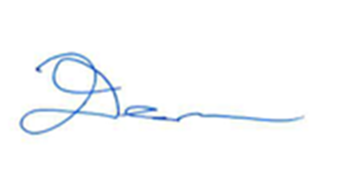 Dean S. Adams
Director, Center for Faculty Excellence