Blended Course Design
October 19, 2020
Dear Faculty,
We recognize you are in the middle of this semester and working hard to offer excellent experiences for and with your students as many of you balance your teaching, scholarship, service and lives outside of work. We also know you are planning for Spring 2021 and we are here to help.
Our excellent instructional designer, Ken Silvestri, with input from members of the TEACh committee and informed by work at Clemson University, has designed the documents attached to this email. You will find a thorough checklist for planning and developing your class, communicating with students, proceeding with your course and improving your course for the future. Ken had also provided templates for M/W/F and T/R blended course design. Blended Course Design has its own section with resources on our website.
If you work with graduate students who will be teaching blended courses, please share this information with them, too.
We hope the Blended Course Checklist, Blended Course Tues/Thurs Schedule and Blended Course MWF Schedule will help build upon the work you are doing in response to message you received from OAA and the Registrar's Office last week asking you to categorize and describe you courses here https://www.montana.edu/registrar/course-narrative/.
I hope you are staying well and warm as the weather changes. Please let us know if you have any questions or if we can be of help in any way.
Sincerely,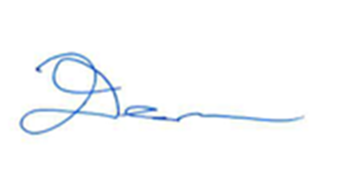 Dean S. Adams
Director, Center for Faculty Excellence