Keep Leading Your Students
October 28, 2020
Good morning, Colleagues.
I hope you are recovering from the bitter winter temperatures we recently experienced. I guess the old adage that winter starts when Montana says it starts is true.
Along with the weather changing we are also experiencing a significant spike in Covid-19 cases in our community. I am aware that this is impacting many of us in significant ways and I am sorry if you are one who is not feeling well or caring for a sick family member.
You are all leaders in your teaching and learning environments. Please take a moment to exercise your leadership through your interactions with your students and remind them to remain hypervigilant about the best practices to avoid contracting Covid-19, including handwashing, social distancing and wearing their masks. Halloween falls on the weekend this year and will be a very tempting for students to blow off some steam and try to shed the pandemic fatigue we are all feeling. Most costume masks are not effective barriers against disease. It is important we all remain attentive and do our best to keep from contracting or spreading Covid-19.
If you work with GTAs, especially who are instructors of record, please share this message with them, too.
I fully appreciate and understand the hard work you are all doing and thank you for helping communicate this important message to our students.
Sincerely,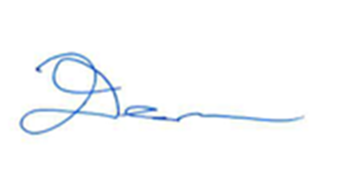 Dean S. Adams
Director, Center for Faculty Excellence