Early Career Faculty Success Program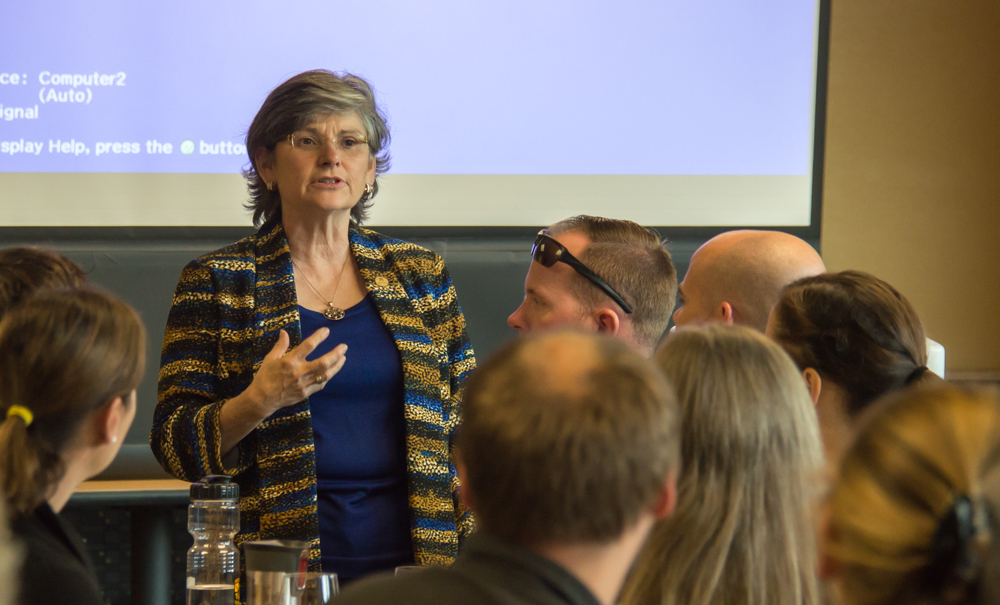 Orientation of new faculty plays an essential role in establishing the culture of the university. Our Early Career Faculty Success Program is designed with this idea in mind. It is aimed to build a welcoming and inclusive culture that spreads into classroom, research, creative and community spaces, and to equip faculty with the knowledge of how to promote student success through achieving excellence in teaching, scholarship and service.
The CFE program starts at New Faculty Orientation in August and extends throughout the year including:
New Faculty Website
We have put together links and information targeted at new faculty. With sections such as, Your First Day, Your Employment, Your Voice in Campus Life and Your MSU, this resource provides some answers to questions that new faculty might have about joining the MSU community.
New Faculty Orientation
The goal of New Faculty Orientation is to begin to establish a community of support for new faculty and help them understand MSU's culture and expectations for success. We have roundtable discussions with student and faculty support services, panel sessions with students and faculty to discuss questions and concerns, and opportunities for new faculty to hear from and meet with leadership.
Faculty Mentoring Program
Mentorship encompasses all aspects of what we do at Montana State University from understanding the goals and wishes of freshman undergraduate students to guiding graduate students through their academic journey to enabling the success of early career faculty in pursuing excellence in scholarship and teaching throughout faculty careers. As part of this continuum, the CFE Mentoring Coordinators pair early career tenure and non-tenure track faculty with experienced faculty outside of the new faculty member's college. Matches meet one-on-one two times during fall semester and three times in spring semester. Other meetings are at the discretion of the mentors and early career faculty. Several group meetings of mentees and mentors are scheduled on a variety of topics throughout the year.
An invitation to new faculty to participate will be sent after they have registered for new faculty orientation.
Early Career Faculty Learning Community
This year-long learning community consists of monthly 2-hour sessions structured around a central theme connected to MSU's strategic plan, and complemented by webinars from the National Center for Diversity and Development, workshops throughout the month on different topics highlighted at New Faculty Orientation. The sessions will be hosted in a Brightspace course to allow new faculty to see the tool in action and become familiar with how it is used. As follow-up, faculty will be asked to submit a reflection on each topic and participate in online discussion forums related to the session theme.
New faculty will automatically be invited to the first learning community meeting in September.
Early Career Faculty Success Certificate
Faculty who participate in these activities are eligible to receive an Early Career Faculty Success Certificate. Faculty in their first three years of employment can earn the certificate if they complete six out of eight designated workshops, attend four out of the nine Faculty Learning Community sessions, and submit one reflection from one of those sessions.