Your first day on campus
Virtual Tour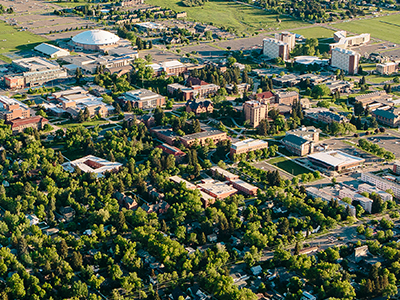 Explore our campus on your own time from any device.
Self-Guided Walking Tour
Discover campus on your own self-guided tour with companion narration.
Your first day of class
MSU prepares students to graduate equipped for careers and further education. Working alongside world-class faculty mentors, students discover new knowledge that helps to improve quality of life around the globe. This supportive and collaborative learning environment helps students succeed in competing for national and international scholarships and awards.
| | |
| --- | --- |
| Teaching & Learning | Technology |
New to online and blended teaching? We have a website with best practices and resources for you or watch the videos of the intensive courses from this summer.
Academic Misconduct
Academic honesty, integrity, and appropriate behavior in the classroom is fundamental to maximizing all student learning in your classroom and to MSU's mission. The Dean of Students works with individual students, student groups, and other campus offices to ensure student success and adherence to community and academic standards. Our goal in working with students, faculty, and staff is to foster a campus environment that is conducive to academic inquiry, productive campus life, and thoughtful study and discourse.
Watch this video (~1 hr, October 31, 2018) about MSU's procedures that related to academic misconduct and disruptions in the classroom. In this session, there will be case scenarios as well as the opportunity for you to ask questions about situations in your classroom. 
Your first day in lab/studio/etc
Work with your department to make arrangements for your lab/studio and office space.
Your first day of advising students
At MSU, we believe that academic advising is a critical component of a student's University experience. Advising teaches students how to navigate their academic journey and take ownership of their college experience. While advising happens differently in some departments, the Advising Commons has resources to help you with your role as an advisor.
Academic Advising Recorded Workshop - October 2018
Each Year CFE holds a workshop on Academic Advising where Information is provided to help faculty understand the basics of how academic advising works on the MSU campus and how to connect to resources and technology to facilitate your work with students.
Presenters: Diane Donnelly, M.Ed., Director of Advising Commons and Steve Swinford, Ph.D., Associate Professor Sociology/Anthropology
Our Program Tracking and Degree Auditing System: Degreeworks
DegreeWorks is a web-based degree planning and audit system designed to help students and academic advisors monitor progress toward degree completion.
Your first day as a mentor to graduate students and postdocs
The Graduate School strives to foster an environment that produces outstanding graduate scholars who contribute new ideas and knowledge using creative and innovative approaches to solve challenges in an evolving world.
The Graduate School enriches the graduate student experience by providing excellent service, timely oversight, and relentless advocacy for student success.
Mentorship encompasses all aspects of what we do at Montana State University from understanding the goals and wishes of freshman undergraduate students to guiding graduate students and postdocs through their academic journey to enabling the success of early career faculty in pursuing excellence in scholarship and teaching throughout faculty careers.
Here are some resources to start you on your mentorship path: