Current Researchers and Staff
Faculty
Graduate Researchers
Undergraduate Researchers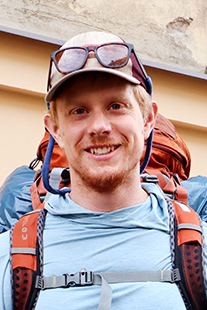 Eric Allen
Hometown: Burlington, Vermont, USA
Education: Junior in Sustainable Food and Bioenergy Systems
FPDL Involvement: Worked on MPP lentil powder program
Other Interests: Traveling, hiking, biking, eating, and reading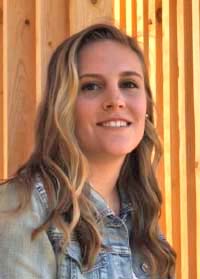 Grace Beck
Hometown: Oswego, Illinois, USA
Education: A senior pursuing a B.S. in Chemical Engineering, MSU
FPDL Involvement: Assisting with the cold-hardy berry, cricket protein hydrolysate, and bison cracker projects. Works with Montana Pollution Prevention to do an analysis of the extruder lab and purpose more environmentally friendly alternatives.
Other Interests: Hiking, paddle boarding, camping, painting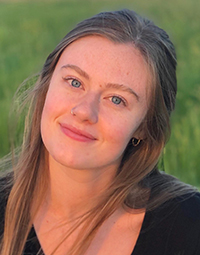 Genna Devitt
Hometown: Columbia Falls, MT USA
Education: Pursuing a Bachelor's in Nutrition Science focused on Dietetics.
FPDL involvement: Assistant Manager
Other interests: Hiking, walking her dogs, yoga
Grace Nichols
Hometown: Chugiak, AK
Education: Senior in Sustainable Food and Bioenergy Systems
FPDL Involvement: Worked on the PEAK Protein project
Other Interests: President of MSU's women's ultimate frisbee team. Hobbies include hiking, cooking, gardening, and exploring the outdoors.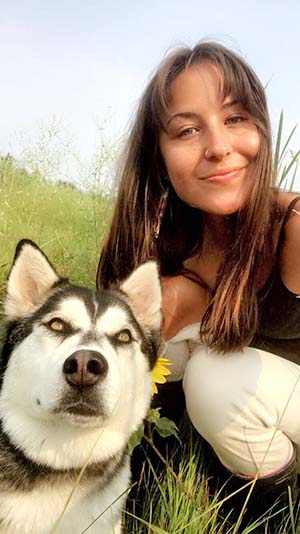 Nicolette Paulus
Hometown: Hood River, Oregon, USA
Education: Senior in Food and Nutrition Major: Dietetics Option
FPDL Involvement: Working on fresh market potential and value-added opportunities for cold hardy berries in the Northern Rockies
Other Interests: Skiing, backpacking, cooking, tennis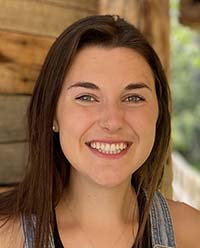 Olivia Schwintek
Hometown: White Bear Lake, Minnesota
Education: Currently entering junior year at Montana State studying Sustainable Food Systems and Dietetics
FPDL Involvement: Member of the PATH team in the Food Product Development Lab since last fall, 2020. PATH is working with Senegalese communities, specifically a group of women in the community of Ndangane and a school in Dakar to promote indigenous foods, nutrition, and entrepreneurship.
Awards: Finalist in the MSU Venture 50k Competition spring 2021
Other Interests: Involved in Navigators campus Christian ministry and enjoy volunteering in kids' ministries at my church, Nordic skiing and coaching kids skiing, running, making meals with friends, gardening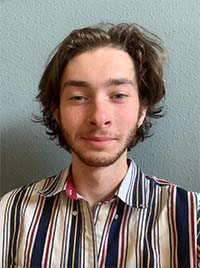 Edward Shaw
Hometown: Saint Paul, Minnesota, USA
Education: Junior pursuing bachelor's degree in Sustainable Food Systems (Agroecology focus)
FPDL Involvement: Member of team Promoting Agricultural Transformation Holistically (PATH). Edward's focus is on developing and implementing a farm to school program in Senegal as a part of team PATH.
Awards: Giving day fundraising, finalists at 50k MSU Venture competition, received 2020 outreach and engagement SEED grant
Other Interests: In addition to pursuing his degree, Edward is a full time Sauté and Wood oven cook at Blackbird kitchen and will continue to expand and challenge his culinary ability. He also enjoys playing guitar and banjo, biking, backcountry skiing, farming, and visual arts.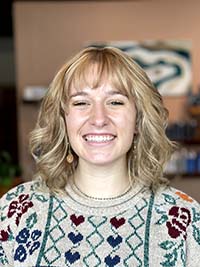 Sage Stevens
Hometown: Green Mountain Falls, CO, USA
Education: Dual B.S. Degrees in Organismal Biology and Microbiology: Environmental Health
FPDL Involvement: PATH Team, focus on women's roles in West African Food Systems
Awards: Presidential Emerging Scholar
Other Interests: Biofilm research, crocheting, cooking, skiing, and traveling
Staff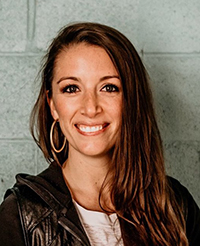 Erin Falls, Lab Manager
Contact: [email protected]
Erin is a Registered Dietitian, Yoga Teacher and Founder of Planks & Pizza, a one-stop wellness shop focused on empowering others to discover a balanced lifestyle that is flexible, fun and rewarding – aka, "balance their planks with a little pizza."
Erin went to UNC-Chapel Hill graduating with a B.A. in Journalism and minor in Spanish. Her passion for helping others discover their healthiest, best life inspired her to pursue her Masters in Nutrition after working six years in a larger corporate environment, and realizing she wanted to take things in a different direction.
---
Rebecca Richter, Web Content Manager
Contact: [email protected]
Rebecca researches, develops and manages websites, writes, and copyedits for anyone who is striving to make the world a better place. As a digital nomad, she continually seeks warm weather and beautiful hiking spots with her 1992 Toyota motorhome. Rebecca is passionate about living and teaching about the whole food plant based lifestyle for health and sustainability.
Rebecca has a B.S. in Archaeology from University of Wisconsin-LaCrosse and an M.S. in Plant Biology from Arizona State University. She also served in the U.S. Peace Corps in West Africa, managed a non-profit organization, and worked for the National Audubon Society for many years.