Current Researchers and Staff
Faculty
Graduate Researchers
Edwin Allan
Contact: [email protected]
Résumé (PDF)
Hometown: Damolgu, Ghana
Education: Edwin received his M.S. in Sustainable Food Systems and is currently a doctoral student at MSU. He received his B.S. in Nutrition and Food Science from the University of Ghana.
FPDL Involvement: Currently, Edwin is researching the culinary and nutritional quality of Montanan vs. Washington lentils and chickpeas and experimenting with extrusion processing of Montana lentils and chickpeas. As a master's student, he led the development of a culturally-sensitive peanut product for smallholder farmers in Kaffrine, Senegal. Edwin developed his passion for improving value-added agriculture as a youth in Damolgu, where crop farming is the main occupation.
Awards:
Outstanding Graduate Student in Sustainable Food Systems, Montana State University - 2020 spring semester
Montana State University's graduate award in Scholarship Excellence – 2020 spring semester
Judges' Choice Award in Montana State University $50K venture competition
First Place in the Developing Solutions for Developing Countries Competition (DSDC), Institute of Food Technologists 2020 conference
Other Interests: Playing basketball, reading novels, and playing word games.
---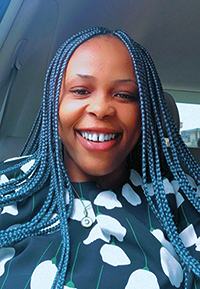 Chidimma Ifeh
Contact: [email protected], LinkedIn - www.linkedin.com/in/chidimma-ifeh
Hometown: Anambra, Nigeria
Education: Chidimma is currently enrolled in Sustainable Food Systems master program at MSU. She earned a B.S. in Food Science and Technology from Nnamdi Azikiwe University, Awka, Nigeria.
FPDL Involvement: Machine learning, Conduct fermentation research work/ Senegal women farmers, & support the Lab's service or outreach projects.
Awards: Leader of the year, Nigerian Association of Food science and Technology students.
Other interests: Watching sport games, exercising, Reading, Playing music, and Volunteering.
---
Undergraduate Researchers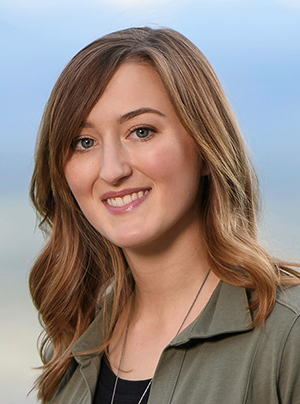 Hannah Kempf
Hometown: Bozeman, MT
Education: Junior year student pursuing a B.S. in Chemical Engineering.
FPDL Involvement: Member of team PATH. Focused on researching the nutritive effects of fermentation on the African baobab fruit.
Other Interests: Skiing, hiking, cooking, baking, and exploring the outdoors with her Labrador retriever Atlas.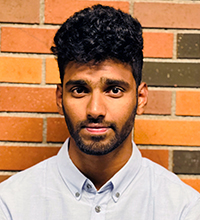 Ravi Pirati
Hometown: Tenali, Andhra Pradesh, India.
Education: Persuing a Master's in Chemical Engineering
FPDL Involvement: Developing recipes for extruded lentil texturized vegetable protein, extruded lentil snack puffs, and extruded lentil pasta from lentil starch and protein concentrate using a twin screw pilot scale extruder.
Other Interests: Hiking, playing Badminton and cricket, watching movies and listening to music.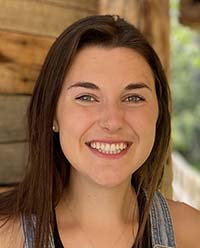 Olivia Schwintek
Hometown: White Bear Lake, Minnesota
Education: B.S. in Sustainable Food Systems and Dietetics, 2022
FPDL Involvement: Member of the PATH team in the Food Product Development Lab since last fall, 2020.
FPDL Awards: Finalist in the MSU Venture 50k Competition spring 2021.
David Sewell
Education: Pursuing a major in Dietetics
FPDL Involvement: Extrusion Lab Manager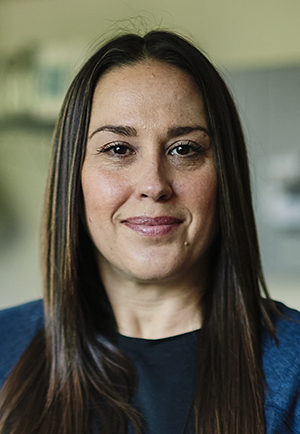 Rebecca Soule
Hometown: Bellevue, Washington
Education: A senior pursuing a B.S. in Hospitality Restaurant Management: Farm-to-Table; Associate of Applied Science with Honors in Culinary Arts from Gallatin College, MSU, in 2020.
FPDL Involvement: Assists with graduate student projects offering her expertise in culinary arts, recipe development, and food storytelling.
Awards: Hilton Garden Inn Scholarship 2022, 2019; Sysco Montana Inc. Hospitality Management Scholarship 2022, 2020, 2019; Uhlmann-Barrett Rising Star Award Scholarship 2021; Hospitality Management Industry Partners Scholarship 2021; Yellowstone National Park Lodges Hospitality Management Scholarship 2020; MUS 2+2 Honors Scholarship 2019; Future of Business in Montana Award Scholarship 2018
Other Interests: Being outside, photography, reading, watching movies, and listening to music.
Staff