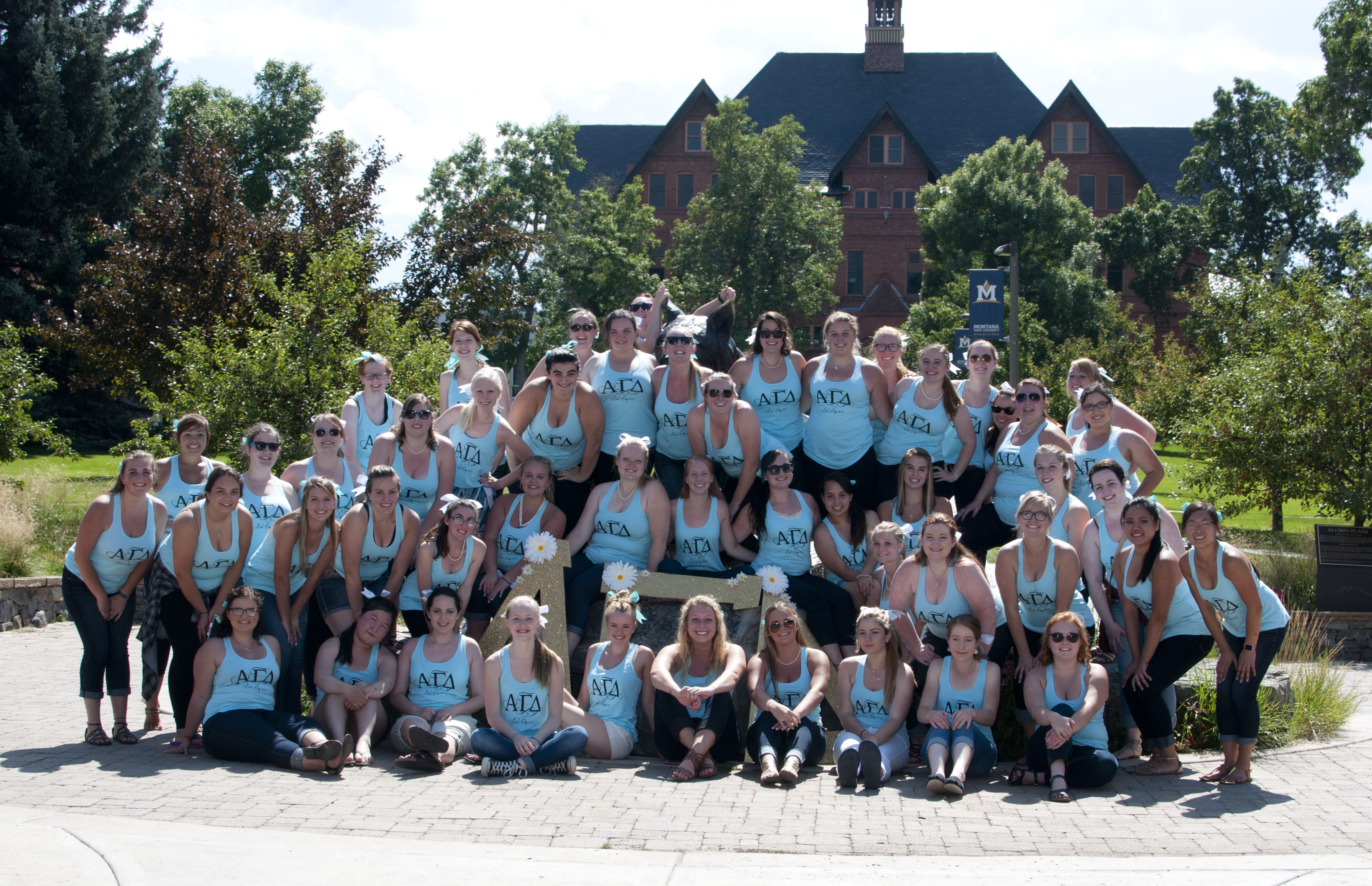 Alpha Gamma Delta is an international women's fraternity that promotes academic excellence, philanthropic giving, ongoing leadership and personal development and above all, a spirit of loving sisterhood. Guided by our Purpose, Alpha Gamma Deltas strive to attain a higher standard, thereby improving their lives, the lives of those around them and the communities in which they live. Together, we continually work to inspire the woman and impact the world.
Chapter Update
We've had another wonderful school year here at Delta Gamma Chapter of Alpha Gamma Delta!
Our chapter received recognition this past year for our hard work and dedication to our ideals. At the Fraternity and Sorority Life Awards Celebration this spring, Delta Gamma Chapter was awarded the 2019 Campus Involvement Award! Christine Gibbs was awarded the 2019 New Sorority Member of the Year Award and Kersten Kremer was awarded the 2019 Sorority Advisor of the Year Award. We are so proud of their contributions to both our sisterhood and Montana State University!
In addition to our Fraternity and Sorority Life Awards, Delta Gamma Chapter was awarded Jewel Chapter Status by our International Headquarters once again through donating at least $2,000 to our international philanthropy, the Alpha Gamma Delta Foundation, during this past academic year. We are very proud of our continued dedication to our philanthropy and have the pleasure of being awarded Jewel Chapter Status for 7 of the last 8 years.
Throughout the year, the members of Alpha Gamma Delta are highly involved in campus through membership in organizations such as the VOICE Center, RHA, Advocats, Alpha Lambda Delta Honor Society and so many more. Through our campus involvement, we are better able to know our professors and campus administrators – we even invite them over for our annual Scholarship Dinner once a year! It is a wonderful opportunity to show our pride and support for Montana State!
We cannot wait for another year of excellence here at Delta Gamma Chapter of Alpha Gamma Delta!
Information