Personal Training - Pricing
In-person sessions
50 Min Sessions

Number of Sessions

Price

Price Per Session

1

$40

$40

5

$175

$35

10

$300

$30
30 Min Sessions

Number of Sessions

Price

Price Per Session

5

$120

$24

10

$200

$20
Virtual training is available
Virtual Personal Training Package Prices

Sessions

30 Minute

50 Minute

3

$66

$90

6

$120

$170

9

$135

$225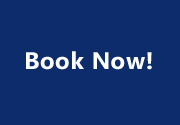 Special Programs
Personal Fitness Services offers a wide variety of small group programming to help meet a wide range of goals. Some of these programs are based on learning specific skills where other programs are more focused on motivating you into a new routine. These programs typically run for four weeks and are very affordable.
Please visit our registration page to find out what special programs we are currently offering or call the Rec Sports Office at (406) 994-5000.
Personal Trainer for Events
Our certified personal trainers offer a variety of workshops and are willing to cater any topic to your group's needs. We can bring stress relief programs, workout sessions, informational sessions or create a fitness challenge as an incentive to help your group get motivated and fit. For further information contact Jocelyn Larson by email at [email protected] or phone (406) 994-6278. You may also follow this link to fill out a request form.