Graduate School Events & News
UPCOMING EVENTS
COLLEGE OF LETTERS & SCIENCE THREE-MINUTE THESIS COMPETITION
Due December 2, 2019
Overview
The Three Minute Thesis (3MT®) competition celebrates the exciting research conducted by Doctor of Philosophy (PhD) students. Developed by The University of Queensland (UQ), 3MT cultivates students' academic, presentation, and research communication skills.
The competition supports their capacity to effectively explain their research in three minutes, in a language appropriate to a non-specialist audience.
Competition Details
Submit a summary of your thesis work (around 400 words) to the Box folder below by December 2nd, 2019. Each department in the College of Letters and Science will choose one entry to go to the College wide competition. This competition will be held in February of 2020. Feel free to contact the MSU Writing Center, they are happy to work with graduate students on this!
Find out more information at http://www.montana.edu/clstmt/.
NEWS
Montana Hall Renovations
Construction has ongoing in Montana Hall, both in a renovation project designed to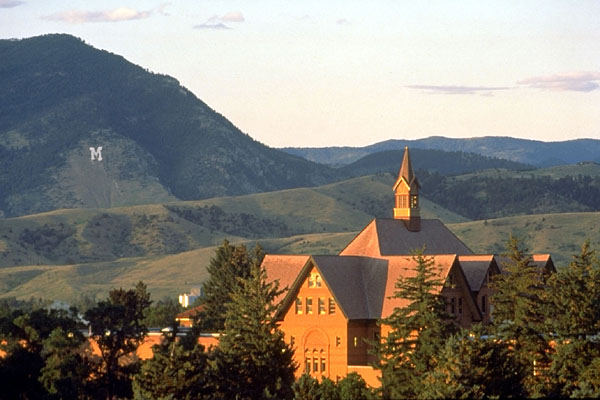 improve the overall safety, functionality and accessibility. Additionally, the Graduate School offices will be moving; having the G.S. all located on the main floor (suite 108 and 104).
When complete, the improvements will allow Americans with Disabilities Act-compliant access to all floors of the building thanks to the installation of a new elevator. Previously, only the basement level was accessible. Also, for the first time in the building's history, an ADA-compliant restroom will be available on each floor. The building's safety will be improved, as well, with a new fire-rated exit stairwell and a new fire hydrant placed near the building.
Renovations are mostly complete! Our offices are now located in 108 and 104 Montana Hall.
DEADLINES & OTHER INFORMATION
Dates & Deadlines
The Graduate School Gets Social!
Follow Us on Facebook & Twitter
Help us increase our fan base by "liking" these pages. We update the regularly with news of Graduate School deadlines, event announcements, and more.
The Graduate School now has a Wikipedia page!
Click here to visit the Wikipedia page and find out about the history, the current Graduate School dean and more.
Wondering what to expect at the Commencement Ceremony?
Check out our short Commencement Tutorial video to find out more.