Scholars' Corner
The Graduate School's Bulletin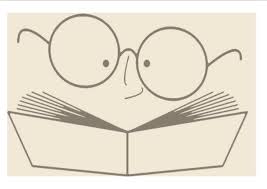 The Graduate School regularly emails the Scholars' Corner to graduate students, faculty and staff so that they may learn of events, deadlines, funding opportunities and more. An archive of bulletins is found below.

If you have information you'd like included in the Scholars' Corner, please contact The Graduate School.

Jump to the bulletins for a specific year: 2018 2017 2016 2015

---
Scholars' Corner 2019
October 3, 2019: Highlights: Settling Into Fall Semester
August 22, 2019: Welcome to Fall Semester
January 14, 2019: Welcome to Spring Semester!
Scholars' Corner 2018
October 16, 2018– Highlights: Focus Fridays, Finances Webinar
September 5, 2018– Special Issue: The Writing Edition
August 27, 2018– Highlights: Welcome to Fall Semester
June 5, 2018– Highlights: Call for Abstracts, Workshops
May 17, 2018– Highlights: Summer Deadlines, Activities and Call for Abstracts
April 26, 2018– Highlights: Proposal and Grant-Writing Courses
April 3, 2018 – Highlights: Upcoming Deadlines and Workshops
March 8, 2018 – Highlights: The Writing Center Tutoring, Deadlines
February 6, 2018 – Highlights: Graduate Scholars Poster Galleria, ETD Workshop
January 23, 2018 – Highlights: Professional Development Opportunities
January 9, 2018 – Highlights: Library Open House, Professional Development Opportunities
Scholars' Corner 2017
December 19, 2017 – Highlights: Spring writing groups
November 29, 2017 – Highlights: Graduate School Community Volunteer Day, Funding Opportunities
November 21, 2017 – Highlights: Update resources
October 26, 2017 – Highlights: Research Rendezvous winners
October 10, 2017 – Highlights: Research Rendezvous
September 18, 2017 – Highlights: Research Rendezvous, Travel Grants
August 29, 2017 – Highlights: Graduate student writing groups
August 24, 2017 – Highlights: Student representatives needed, Graduate Student Research Rendezvous
August 9, 2017 – Highlights: Student representatives needed, Graduate Student Research Rendezvous
July 6, 2017 – Highlights: July volunteer day, ETD deadline
June 13, 2017 – Highlights: Graduate student community volunteer day
June 7, 2017 – Highlights: Summer happenings
April 11, 2017 – Highlights: Write Night, summer writing groups
April 5, 2017 – Highlights: Individual Development Plan Workshop
March 27, 2017 – Highlights: Self–care tips, workshop calendar and follow up
March 7, 2017 – Highlights: Regalia information, interview skills workshop
February 22, 2017 – Highlights: New formatting advisor, workshop follow up
February 9, 2017 – Highlights: Business Communication Insights brown bag lunch
February 6, 2017 – Highlights: Deadlines and professional development opportunities
January 31, 2017 – Highlights: Ferbruary professional development events
January 20, 2017 – Highlights: Town Hall Meeting
January 9, 2017 – Highlights: Writing survey, registration/payment deadlines
Scholars' Corner 2016
December 12, 2016 – Highlights: Program of study deadline, library workshop
November 16, 2016 – Highlights: WriteNight, Self–Care Workshop Follow Up
October 28, 2016 – Highlights: Graduation Info Fair, Student Email Changes
October 20, 2016 – Highlights: Self–care workshop, dissertation completion awards available
September 30, 2016 – Highlights: Next week's events
September 28, 2016 – Highlights: ETD workshop, Summit materials posted to website
September 23, 2016 – Highlights: Research Rendezvous Winners Announced
August 30, 2016 – Highlights: Library Workshops, Graduate Student Summit Registration & Graduation Application Deadline
August 24, 2016 – Highlights: Graduate Student & Research Rendezvous registration now open
August 15, 2016 – Highlights: MSU Move–in Day volunteering, dates and deadlines
August 3, 2016 – Highlights: Funding opportunities and library workshops
July 11, 2016 – Highlights: Volunteer opportunity for graduate students and library workshops
June 13, 2016 – Highlights: Volunteer Opportunities for Graduate Students
May 13, 2016 – Highlights: Revised Grad Rep Policy, Funding, Events
April 29, 2016 – Highlights: University Graduate Council Student Representative Needed
March 8, 2016 – Highlights: CV & Resume workshop information
February 18, 2016 – Highlights: Elevator pitch workshop recap
January 26, 2016 – Highlights: Funding opportunities
January 6, 2016 – Highlights: Orientation information; library open house
Scholars' Corner 2015
November 13, 2015 – Highlights: Free Office 360; ETD deadline info
October 19, 2015 – Highlights: Non–degree student information
October 12, 2015 – Highlights: Graduate School Open House & Graduate Student Research Rendezvous event announcements
September 28, 2015 – Highlights: Graduate Student Summit information
August 25, 2015 – Highlights: Graduation Application deadline
July 14, 2015 – Highlights: Tuition payment dates; library workshops
May 18, 2015 – Highlights: Program of Study deadline
May 1, 2015 – Highlights: Commencement information; dates & deadlines