Solar
University Student Housing has been making efforts to use more solar power. Gallatin Hall is equipped with solar panels that were installed in the summer of 2013. This energy is then used for overall energy use in the building to reduce the impact of energy consumed.
Recycling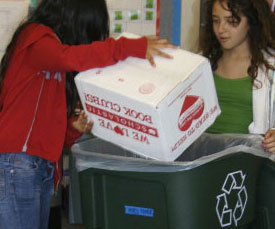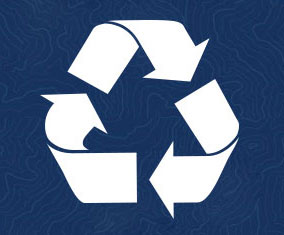 Recycling within the residence halls is a partnership between University Student Housing, MSU Office of Sustainability and the City of Bozeman to implement single stream recycling in all of the residence halls.
Water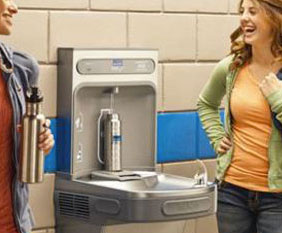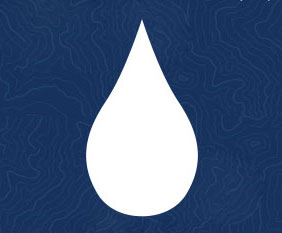 Water is regulated by low flow faucets, toilets and shower heads. University Student Housing has also improved many of the drinking fountains to provide water bottle filling stations
Bicycles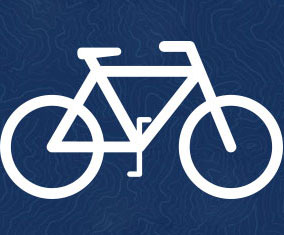 Each summer, University Student Housing has added new bike racks outside every residence hall on campus to handle the increasing residence hall population and demand for bicycle storage.
Data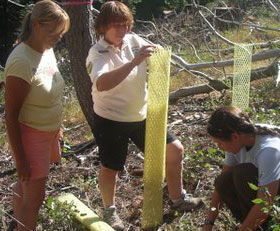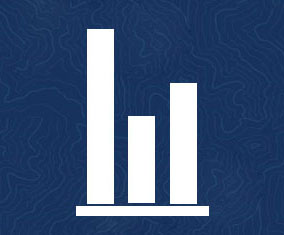 University Student Housing has reduced the number of dumpsters at the end of the semester that go to the landfill over the past 8 years. With the efforts of swap tables and education, students and staff try to limit the amount of trash going to the landfill.
Swap Tables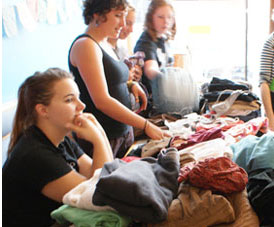 Swap tables have been set up in every residence hall for students to leave and take new or slightly used items. Items not claimed by hall closing are then donated to a local charity.