HPA Peer Advisors and Mentors
Starting Fall 2021, the Office of Health Professions Advising will have a new group of peer advisors and mentors ready to help students. This small group of students are here to help answer basic questions on MSU classes, majors, health profession school pre-reqs, ways to be a successful student, and resources for student support and success at MSU.
This group is available for drop-in advising each week in the HPA Peer Advising Center located in Leon Johnson Hall Rm 310. Stop by to say hello, make a friend, get a snack, or ask questions.
Currently accepting applications for peer adivsors and mentors. To learn more and to apply, visit the information page and submit the form prior to the start of the semester you would like to begin.
Also accepting applications for underclassmen students interested in being paired with a mentor.
Peer Advisors: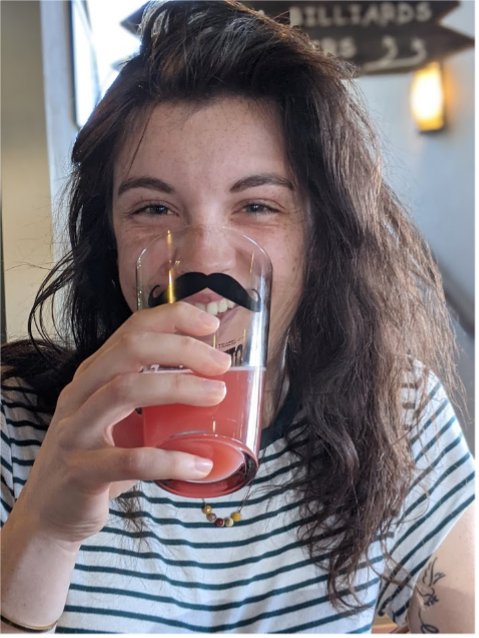 Abigail Ross
I enjoy the outdoors, specifically hiking in the Spanish Peaks and climbing at rock gyms (or outside if I can)! I am an avid reader, and mostly read nonfiction medical books. My favorite so far is "Anesthesia" by Kate Cole Adams.
I grew up playing softball and basketball, and in high school, I was diagnosed with bilateral labral tears in my hips. I needed surgery and a lot of PT in order to repair and heal, hopefully enough to get back to my sports. Through my five years of physical therapy (and still being a patient to this day), I got a lot of exposure to the PT world, and my personal physical therapist was one of the biggest inspirations in my life. I've decided on specializing in sports PT, since I love the world that is a mixture of athletic training, physical therapy, and a lot of enthusiasm from the sidelines.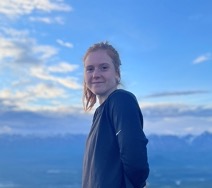 Dory Schneider
I am currently in the process of applying for Physical Therapy School! I am a senior at MSU (GO CATS) and will be graduating in December 2021. My favorite classes have been Ex Phys and Biomechanics, the labs are a ton of fun but be prepared to work hard.
Growing up in Alaska I learned to love the outdoors and sports, which is why I chose MSU. I absolutely love Bozeman and all of the activities here. In my spare time I get outside as much as possible and ski, hike, camp, climb, or play soccer. I also coach soccer and volunteer with Eaglemount ski program in Bozeman. My favorite movies are the Harry Potter series and TV show is Friends. I love snack food especially chips and queso and pretzels.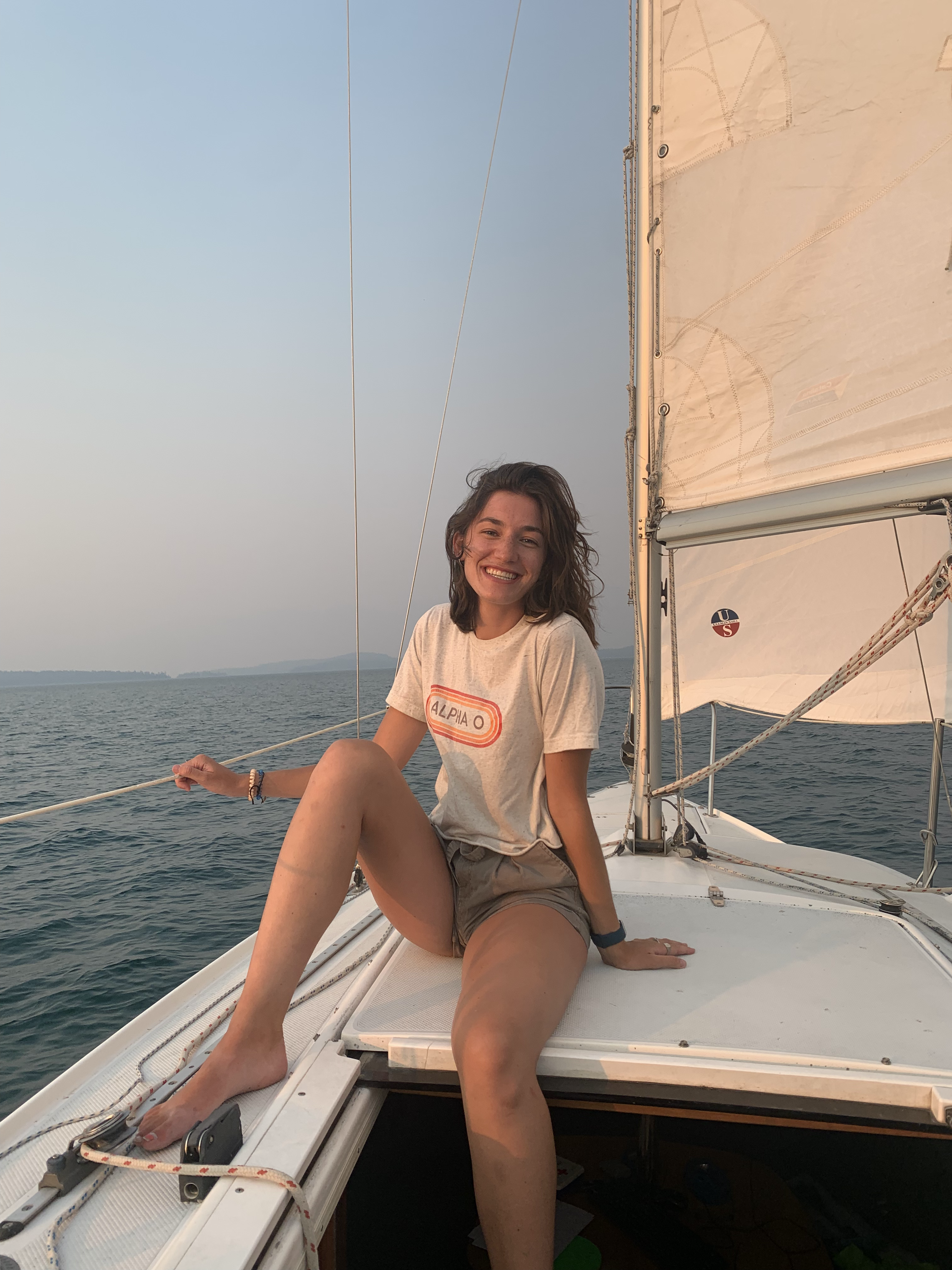 Emma Kerkering
My name is Emma Kerkering! I am a junior majoring in Cell Biology and Neuroscience, with a minor in Hispanic Studies. Originally from Spokane, Washington, I want to go to medical school and specialize in pediatrics. Here at MSU, I am involved in the Honors College, Office of Admissions, AdvoCats, Alpha Epsilon Delta, Alpha Omicron Pi Sorority, and more! I work in the MSU Sleep Research Lab too. I love volunteering in the community at Bozeman Deaconess and Eagle Mount. In my spare time, I try to spend as much time as possible outdoors running, skiing, hiking, and swimming! I am a big coffee fan and love going to coffee shops around town.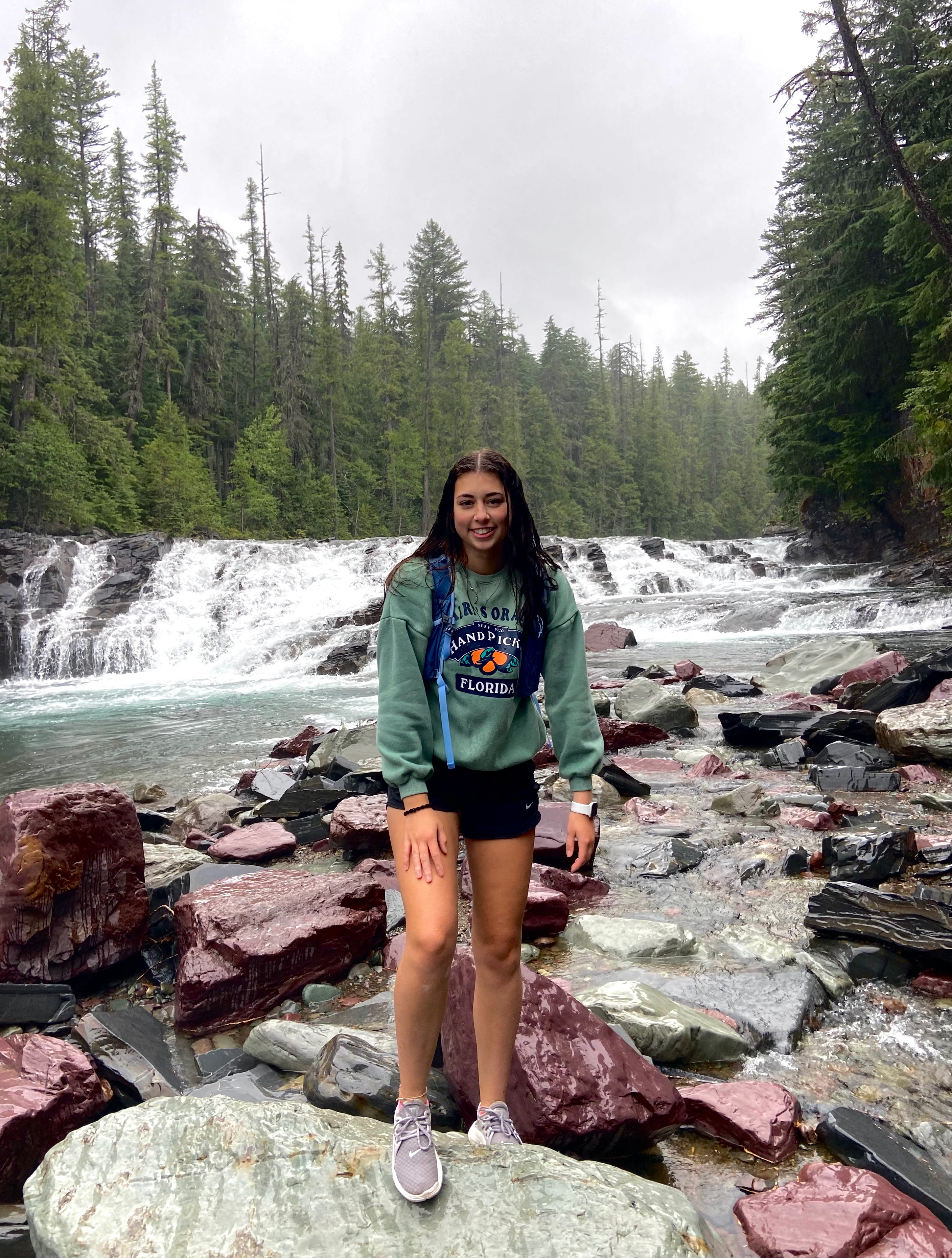 Katie Logan
Hi Bobcats! My name is Katie Logan and I am a pre-dental student majoring in Nutrition Science and minoring in Business Administration. I'm from Deer Lodge, MT and I absolutely love the outdoors. On campus, I serve as an officer in the Health Professions Club, MSU Pre-Dental Club, Alpha Epsilon Delta, ASMSU, Alpha Lambda Delta, and Alpha Omicron Pi. In the future, I hope to attend dental school and follow my passion for service into my career by practicing in a rural community. I look forward to being an HPA Peer Advisor and working with the pre-health students of MSU. Go Cats!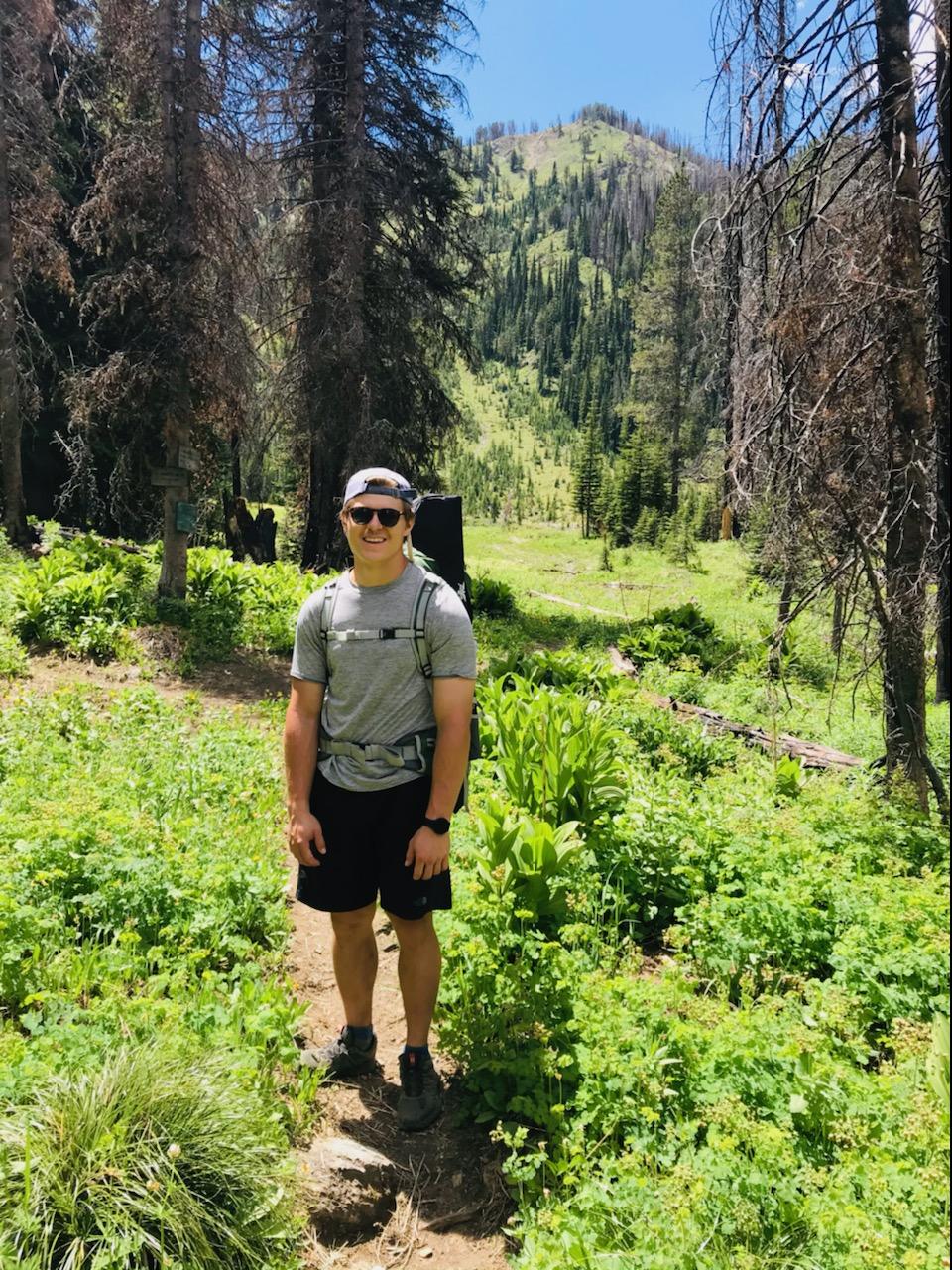 Caden Messer
My name is Caden Messer and I'm a senior in Cell Biology & Neuroscience. I was born in Missoula, Montana and came to Bozeman for my pre-medical undergraduate education. When I'm not studying in the library, I love spending my free time biking, backpacking, skiing, and golfing. I aspire to be an orthopedic surgeon, and will hopefully begin my journey next year in medical school.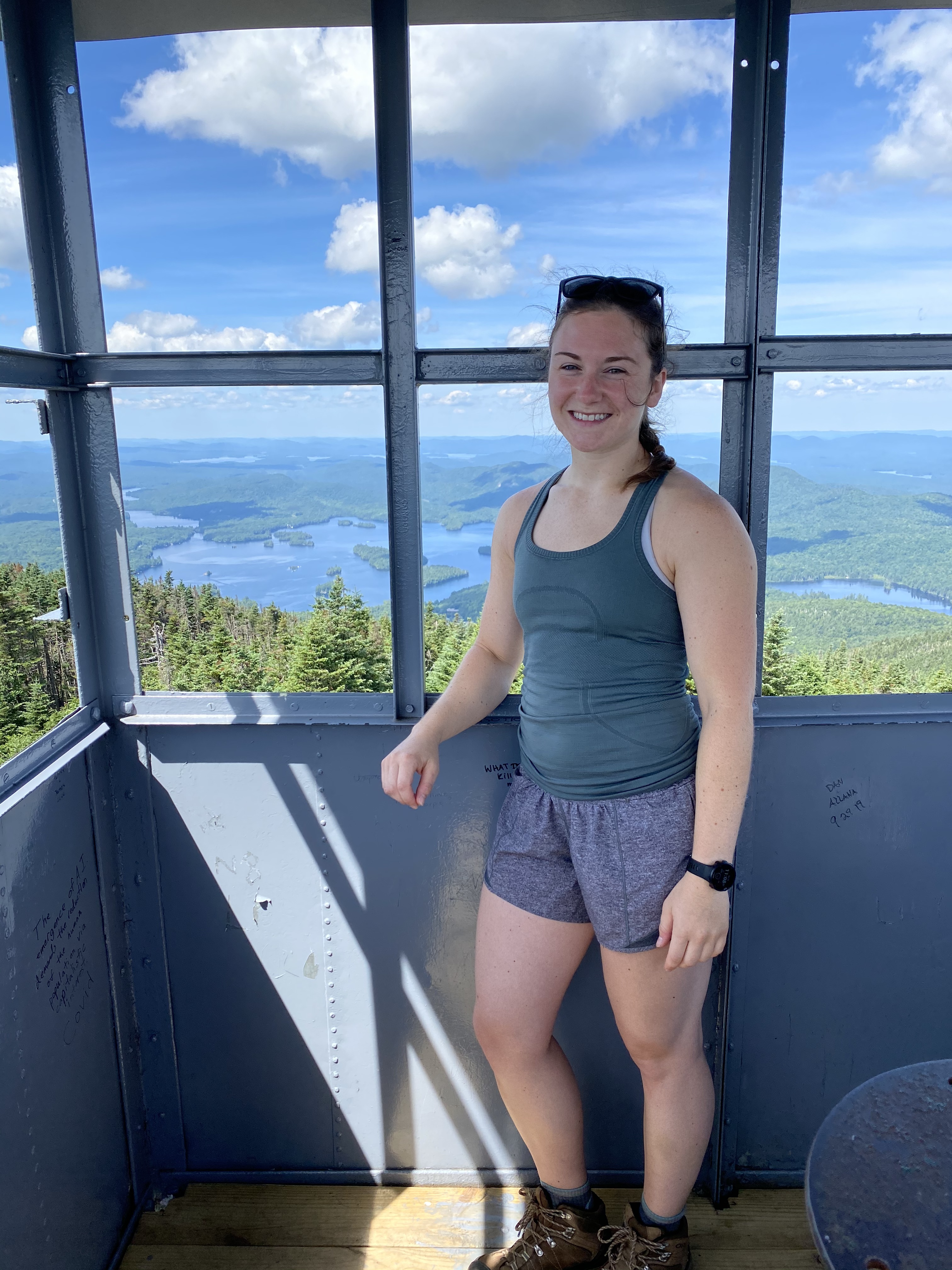 Kiley Baillargeon
I grew up in Colchester, Vermont and attended college at the University of Vermont. I graduated in 2018 with a B.S. in Microbiology with minors in Pharmacology and Emergency Medical Services. A year ago, I moved out to Bozeman to attend MSU. I just graduated with a Master of Science in Health Science and plan to apply to medical school next cycle.
I've worked in emergency medicine for 7 years- starting as a volunteer EMT on the University of Vermont's collegiate rescue squad, working in the emergency department, and then as a full-time Advanced EMT after college. Working in EMS has established my passion for medicine as well as the desire to further my knowledge as a healthcare provider. I also work at the InHealth Life Sciences clinical laboratory here in Bozeman. Two of my favorite things to do in my free time are hiking and weightlifting!
I love connecting and sharing experiences with other students. I look forward to meeting and helping other pre-health students of MSU!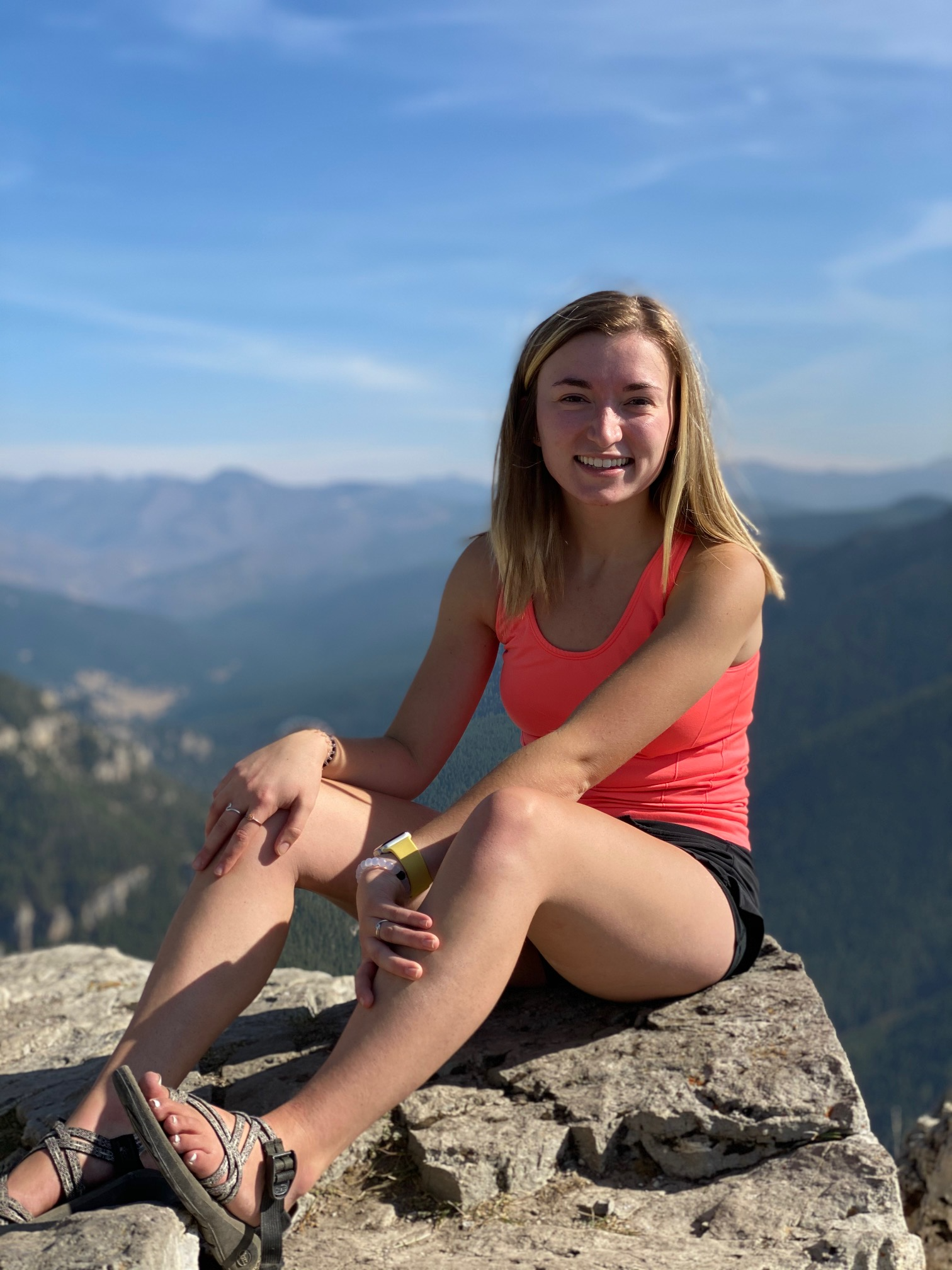 Maddy Gromer
Hey everybody! My name is Maddy Gromer and I am a senior in Cell Biology and Neuroscience with minors in Global Health and Psychology. I am from Rapid City, South Dakota and loved growing up in the beautiful Black Hills. This a huge part of the reason I love spending time outdoors hiking, paddle boarding, and camping. I also love to watch movies and eat really good food. While at school, I spend my time as president of Lutheran Campus Ministry, secretary of Health Equity Circle, Advocat Coordinator, member of the Honors College, and a volunteer at the hospital here in Bozeman. After graduation, I hope to go to medical school and become a physician, either in internal medicine or surgery. I look forward to working with you this year!
Holly Nowak
Hey, y'all! My name is Holly, and I'm from the tiny town of Joliet, Montana. I'm a senior pre-med student majoring in English Literature and minoring in Hispanic Studies. I chose my nontraditional major because I love to read and write, and I've enjoyed every minute of my studies! When I'm not doing schoolwork, I am either fishing, hiking, baking, playing with my dog, Kylo, or reading some more. I also work at the MSU Writing Center as a Peer Writing Tutor and at Bozeman Deaconess Hospital as a Nurse Aide. After graduating this coming spring, I plan on applying to medical school and eventually specializing in obstetrics and gynecology. I'm very excited to be an HPA Peer Advisor, and I look forward to chatting with you over some snacks!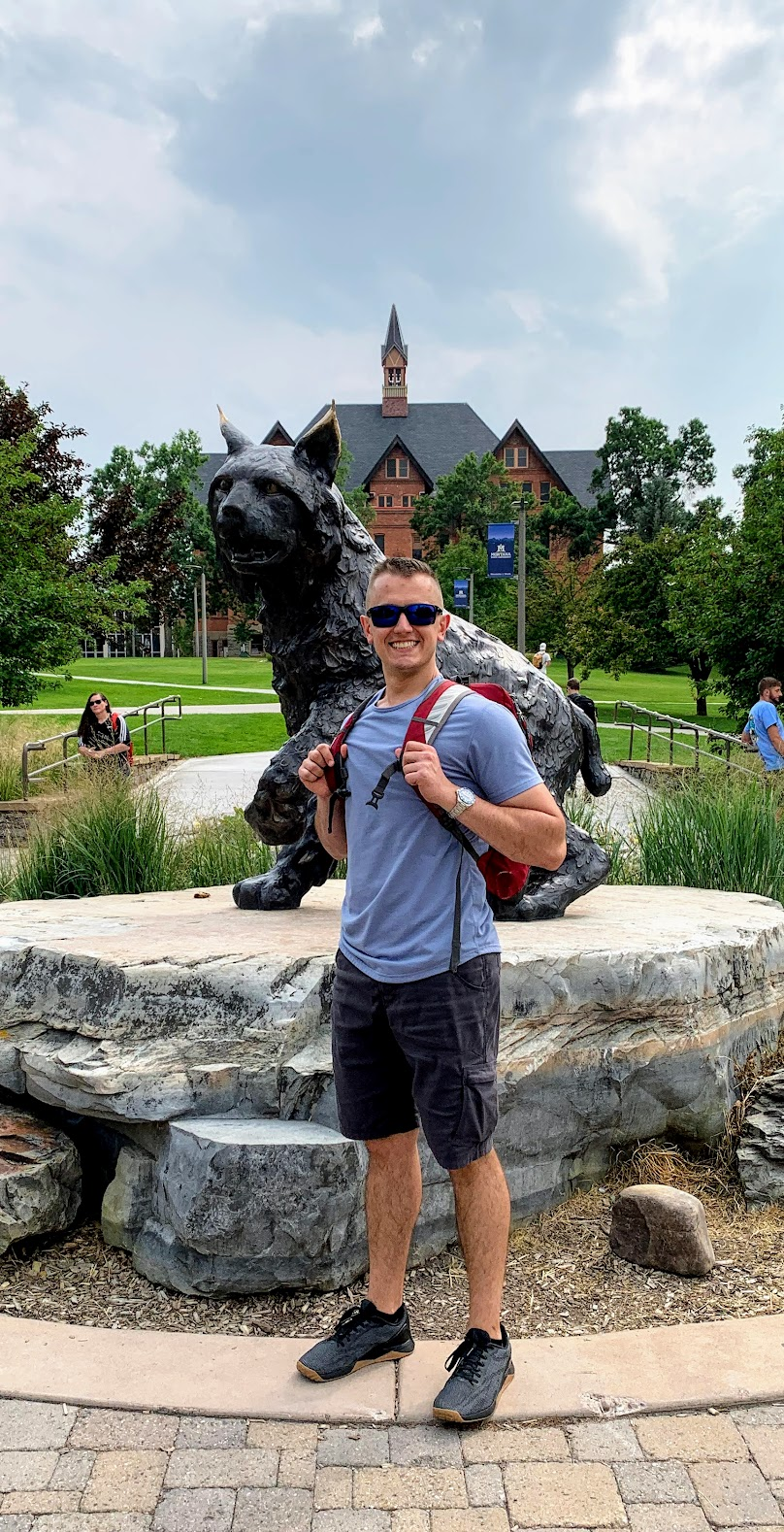 Will Mangan
My name is William Mangan, and I am originally from Idaho Falls, Idaho with plans to one day be an anesthesiologist (though, I am keeping my options open). My major will be in Organismal Biology with minor in Hispanic Studies, and, currently, I'm in the process of applying to M.D. programs for the August 2022 cycle.
School has always been a huge part of my life and I enjoy studying with my classmates and working together to dissect any problem. However, despite spending a lot of time in class, I am utterly in love with the outdoors with many different hobbies taking up my free time, such as mountain biking, hiking, hunting, and fishing; just to name a few. I also frequent the gym every day, and recently I have started training Brazilian Jiu Jitsu.
Stella Marquardt
Hey guys! My name is Stella Marquardt, I grew up in Missoula and I am a sophomore here. I am majoring in exercise science with a certificate in entrepreneurship. My ultimate dream is to go to dental school. The field of dentistry has always been very fascinating to me and I am excited to talk to others about this passion! Although I am pretty busy with my school work, I love having fun too. Some things I enjoy are traveling, skiing, fishing, and hunting. I love fishing local rivers around Missoula, and I am also excited to be a volunteer with the Eagle Mount ski program. I look forward to being a part of the HPA peer advisors team this semester. Go cats!
Peer Mentors: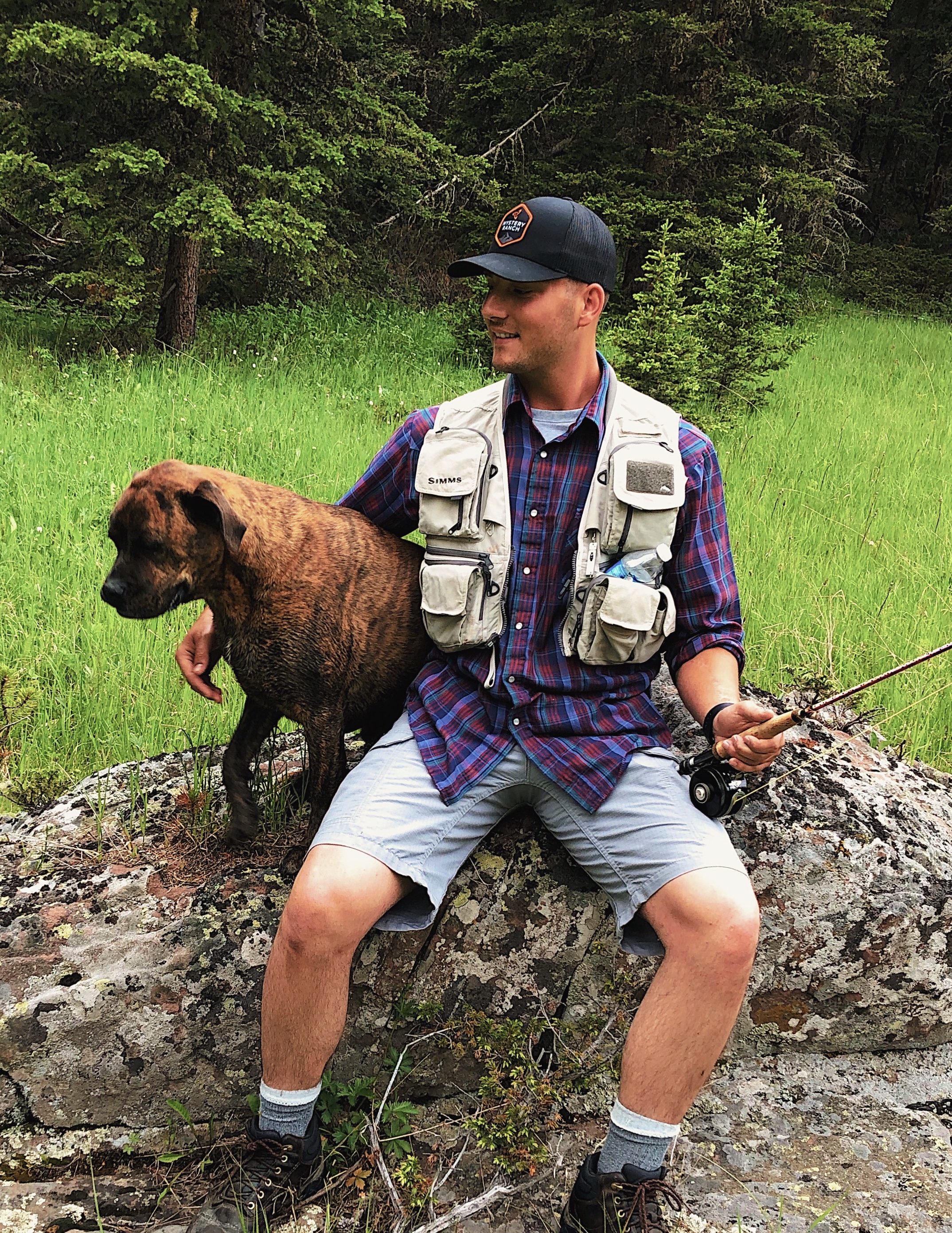 Jace Aune
Hey Bobcats! My name is Jace and I am a senior majoring in Exercise Science. I will be graduating in May of 2022 and plan to apply to Physical Therapy School this summer. During my gap year I hope to get more exposure in PT clinics and prepare myself as best I can for graduate school! At Montana State I have been involved with the National Society for Leadership and Success and the Exercise Science Club. I've always been passionate about my academics and knew from a young age that I wanted to pursue a career in the medical field. Growing up in Hobson, Montana I spent most of my time outside of school playing basketball (I love basketball), but I enjoy weightlifting, hiking, fishing and skiing as well. My time at MSU has had its ups and downs but I have developed many skills to manage stress and keep my goals in reach. I hope I can use my experiences to help other pre-health students and look forward to working with you all!!
Mikayla May
Hi, my name is Mikayla! I am a senior at MSU majoring in cell biology and neuroscience, and I am in the pre-med program. I am an officer for the health professions club and AED, a professional fraternity focusing on pre-health professions. Outside of school, for the past year I have been working at the Bozeman hospital as a pharmacy tech. With my free time in Bozeman I enjoy playing frisbee with my border collie, volunteering at Eagle Mount and Family Promise, and spending time outside! I am from Juneau, Alaska (pictured here with my childhood dog!)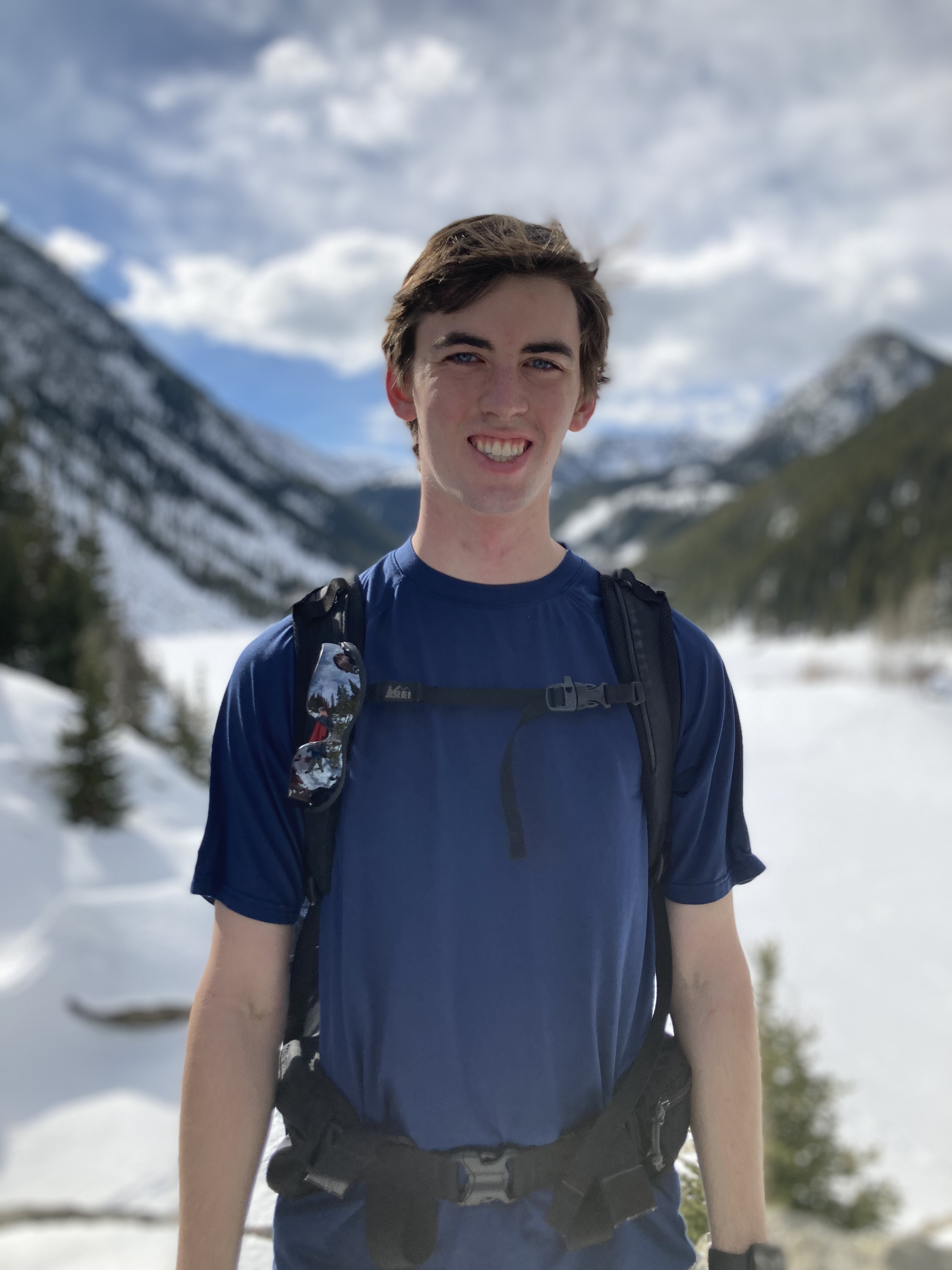 Matt Magoon
Hi everyone! My name is Matt and I'm a senior in biological engineering with minors in biomedical engineering and mathematics. I moved here from Colorado Springs and I am currently applying to medical school to hopefully become a physician scientist.

I research molecular diagnostics for limited resource settings in Dr. Stephanie McCalla's lab, and I work in the ER at Bozeman Deaconess as an emergency technician. Previously, I have worked in the Critical Care Unit and the Cancer Center at Deaconess, on campus as a Resident Advisor, and in Moab as an EMT. I am also the vice president of MSU's Society for Biological Engineering, and I volunteer as a mentor at Sacajawea Middle School. My free time is spent hiking, biking, camping, skiing… doing all the outdoors things Bozeman has to offer. I look forward to meeting more pre-health students!
Trevor Phelps
My name is Trevor Phelps, and I am a senior majoring in Cell Biology and Neuroscience. I grew up in Bozeman, Montana and after serving in the Marine Corps I decided to pursue a career as a physician. I applied to medical school during the 2022 application cycle and have a strong interest in practicing primary care in rural Montana. I tutor student veterans in chemistry and biology, and I currently volunteer at Bozeman Health and the warming center. In my spare time I enjoy cooking, reading, and playing golf.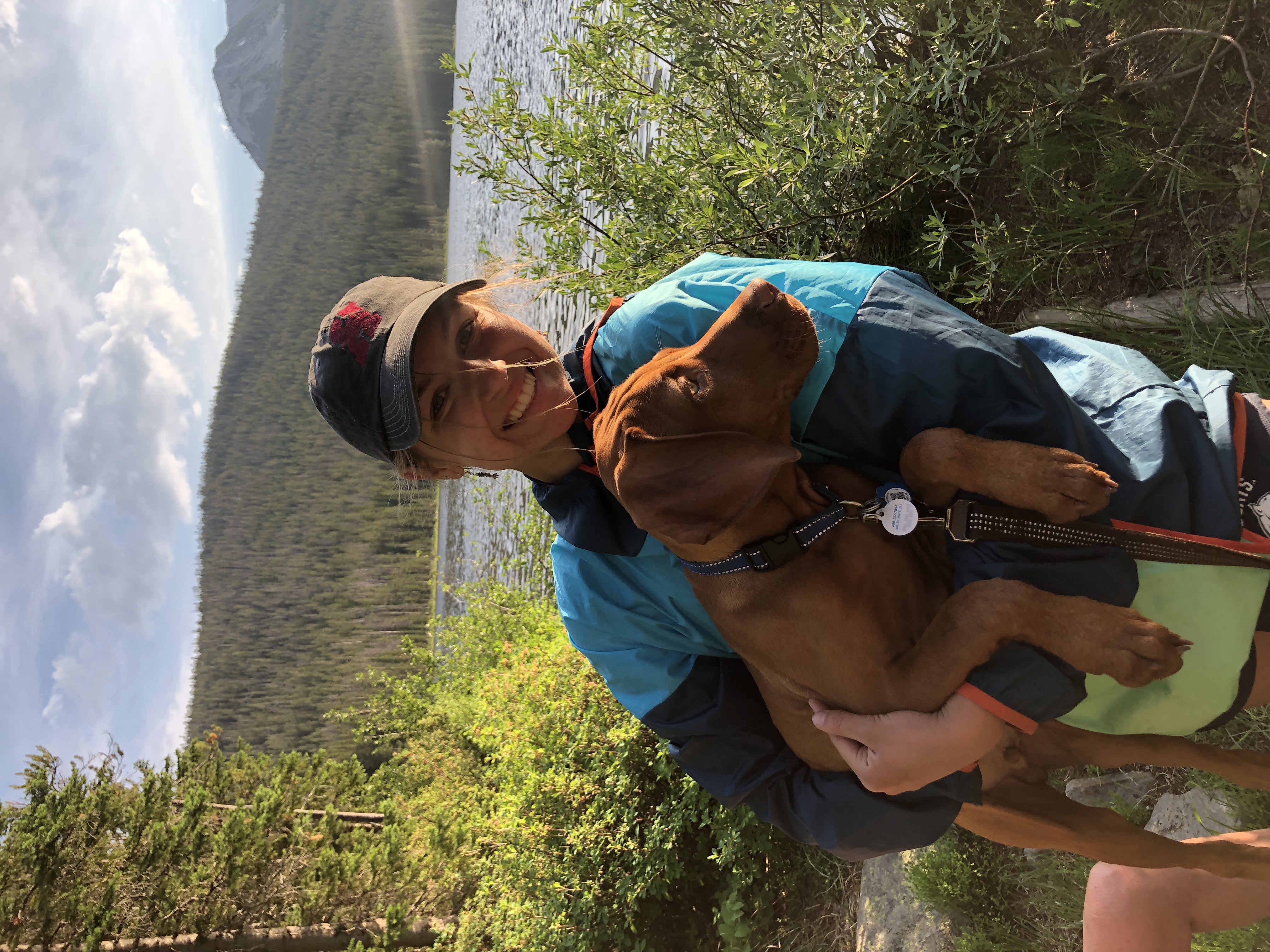 Ani Mason
Hi! My name is Ani Mason. I'm currently a junior majoring in Exercise Science and plan on going to PT school. I'm originally from Hamilton, Montana and enjoy everything outdoors. In my spare time I can be found hiking, gardening, baking, reading, camping, or crafting. I enjoy volunteering around Bozeman and finding different ways to be involved at MSU, whether it's through smaller campus events or cheering on the Bobcats. I have also taken a range of classes, some of my favorites being Anatomy and Physiology, Kinesiology, and Anthropology. I'm excited to be able to share my experiences and knowledge with other pre-health students!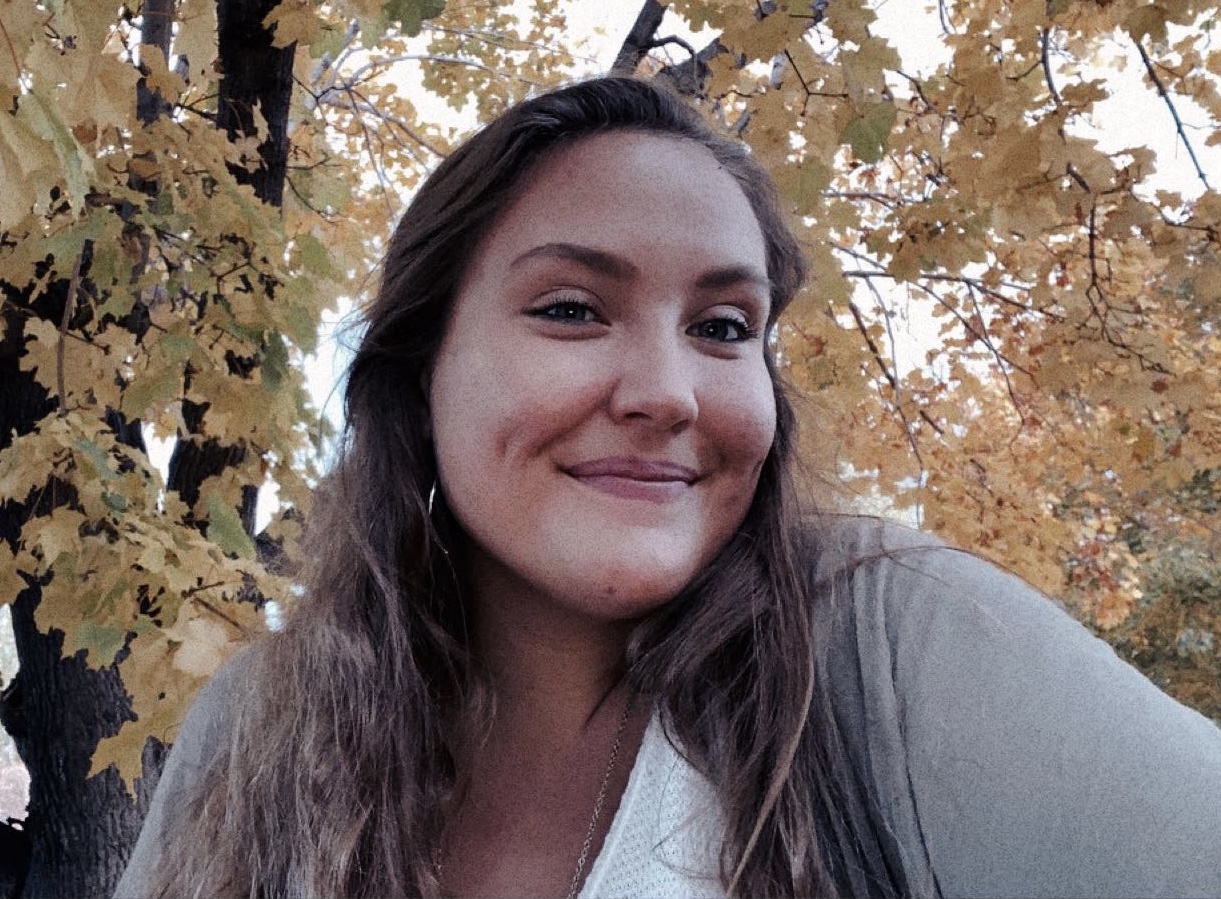 Abigail Ator
Hi everyone! My name is Abby and I'm a senior studying cellular biology and neuroscience. I am currently putting together my application for Physician Assistant programs in hopes of continuing my academic journey in the summer of 2023. I am the oldest of five girls (yes, no boys—sorry dad!) and enjoyed growing up on the family farm in our small hometown of Medicine Lake, MT. I graduated from Culbertson High School in 2018 where I found my knack for the sciences and a passion to serve my communities. I enjoyed being a member of various sports teams including basketball, volleyball, track, swimming, and softball. I continue to pursue my love for these sports during the intramural seasons at MSU and anytime there's a pick-up game at the gym. When I find a break in studies, I enjoy spending time with my family out on the farm driving country roads, singing with my sisters, or even diving into a good book. I look forward to sharing any and all tips to help get future healthcare professionals through their first couple years of undergrad!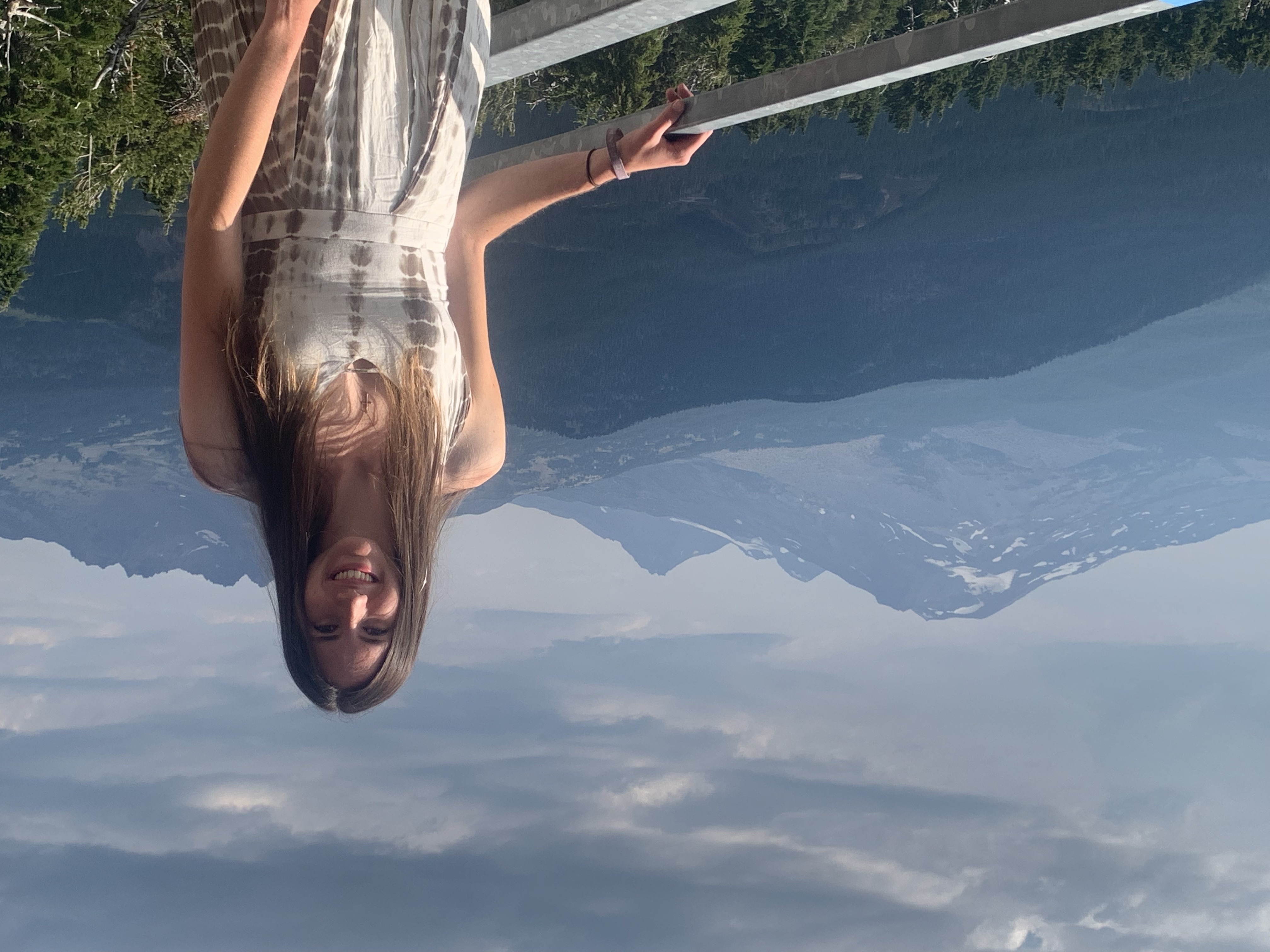 Makenna Gales
Hi All! My name is Makenna and I am a senior majoring in biochemistry. I grew up in Alaska before moving to Oregon for high school. I currently work in the organic chemistry lab stock room, am active in the honors college, the navigators campus ministry, and intramural volleyball, here at MSU. Outside of campus I am an EMT and practice as a volunteer ski patroller at Big Sky, along with volunteering at Heart of the Valley Animal Shelter. Outside of volunteering I enjoy fishing, skiing, hiking and watching movies. I am currently in the process of applying to medical school for the August 2022 cycle and am interested in rural healthcare and surgery. I'm looking forward to meeting and working with other pre-health students this semester!