International Student and Scholar Services
The Office of International Programs (OIP) serves as the primary campus contact for international students and scholars. Our professional staff is eager to be of assistance, and we encourage use of this website for information on a wide variety of topics.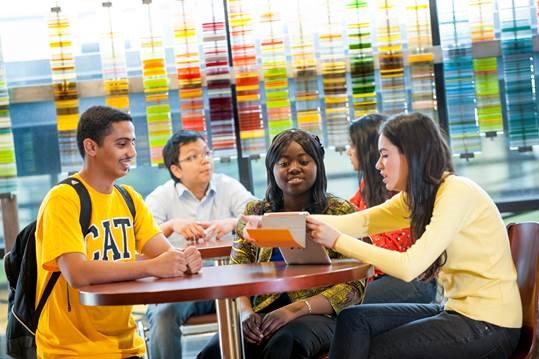 International Students study together (photo: Hillary Hunter)
OIP assists prospective international students with the application process, visa guidance, housing and arrival information. Arrival services include free airport pick-up and a comprehensive orientation program for students. OIP provides visa application documents, pre-arrival information, and an individualized orientation for students and scholars to help assure a smooth adjustment to life at MSU.
We hope to help you enjoy yourself and benefit from your experience in Montana. We welcome you to contact us at any time!