Visit our more up-to-date, statewide website at www.montanaioe.org.
2017 Montana Climate Assessment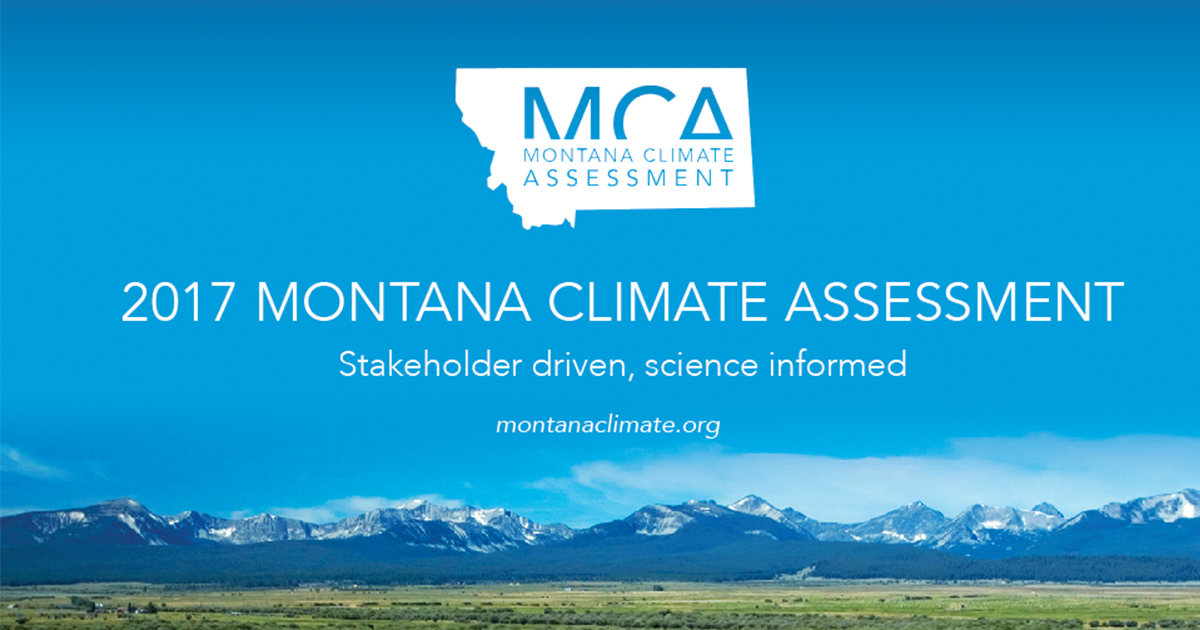 An assessment of Montana's climate to describe past and future climate trends that affect different sectors of the State's economy. The Montana Climate Assessment (MCA) project involves university researchers, decision makers, and other stakeholders with the goal of providing timely and relevant information for the citizens of the State. The first assessment, released in September 2017, focuses on climate issues that affect agriculture, forests, and water resources in Montana.
Graduate Research
The IoE Graduate Enhancement Award program is designed to support graduate students in environmental sciences or related fields who need specific assistance for summer research, travel, publication support, etc., or who would like to convene a meeting, conference, or special project.
For more information on past recipients of this award, please visit the IoE Graduate Enhancement Award webpage.
Undergraduate Research
The IoE Undergraduate Summer Research Experience is designed to support undergraduate research in the fields of ecology, evolution, ecosystem sciences or conservation biology, with a focus on the following research areas:
Population, community, and ecosystem processes, including genomic influences
Linkages between landscape patterns and ecosystem processes
Impacts of climate change on ecosystems
Relationships between social and ecological systems
For more information on MSU students currently supported by this program, please visit the 2018 IoE Undergraduate Summer Research Students webpage.