Montana State University is Trout U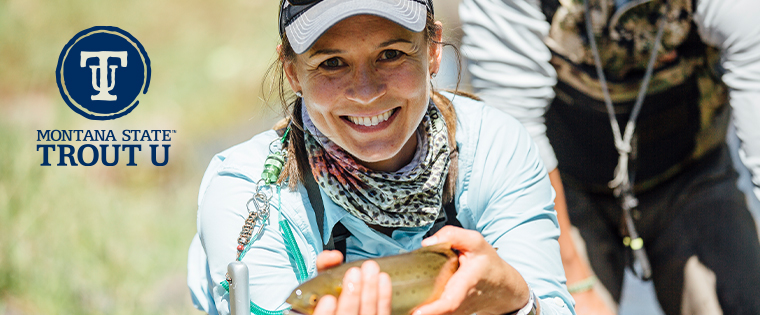 MSU has become known as Trout U because of its proximity to premier angling as well as its innovative research and education in fisheries and fisheries management.
Academic interest in trout spans from the study of whirling disease and stream restoration to creative literary works and one of the world's largest Trout and Salmonid Collections at Renne Library.
Join us in celebrating a passion for trout and the rivers of southwest Montana! Find Trout U gear at the MSU Bookstore.
For more information, contact Julie Kipfer, Director of Marketing at 406-994-5737 or [email protected].
Read more about Trout U's legacy:
Bud Lilly: A trout's best friend
Greg Keeler: poet and fisherman
New York Times picks up pallid sturgeon research by MSU scientist