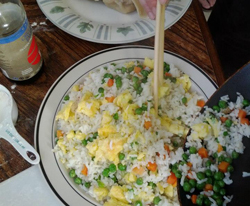 Learn to make Chinese food
Learn to make a myriad of Chinese food including dumplings, Chinese baozi, and more!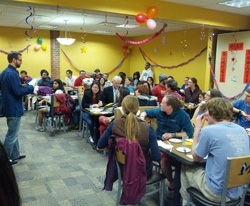 Chinese practice
Practice speaking with fellow Chinese natives and Chinese-speaking students.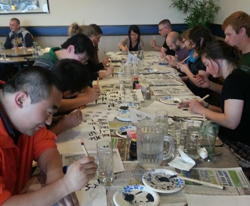 书法 Calligraphy
Explore Chinese culture through poetry, arts and calligraphy!

About Chinese Culture Club
To work with Chinese natives to bring the culture of China to Bozeman through the arts, literature, food and more.
It is a club designed not for locals or Chinese, but to bring them together in a sharing and better understanding of their respective cultures.

Contact
Maddie Sholar: President, [email protected]
Bryan Haysom: Vice president, [email protected]
Rebecca Tseng: Secretary, [email protected]
Caroline Alston: Treasurer, [email protected]
Advisors: Hua Li