College of Nursing Scholarship Information
The College of Nursing is pleased to be able to offer scholarships for traditional undergraduate, accelerated and graduate Nursing students. A dedicated community of alumni, industry partners and friends generously support the scholarship program in the College of Nursing. In 2019-2020 the College awarded scholarships to 173 students, totaling $138,735. Sixty-five unique scholarships are available for undergraduate and graduate students.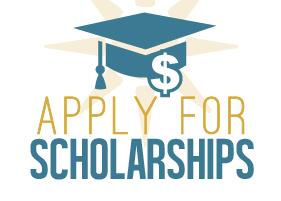 Eligibility for need-based scholarships is determined by the MSU Office of Financial Aid. Students who wish to be considered for need-based scholarships must complete the FAFSA student aid application. Priority deadline at Montana State University to file a FAFSA is December 1. Many of our scholarships are based on financial need, so it's always a good idea to have a FAFSA on file with the Office of Financial Aid, even if you think you won't qualify for financial aid.
The scholarship application process for 2019-2020 will open on November 1, 2019.
Cat $cholarships is the MSU online scholarship platform that will be used for collecting scholarship applications. The priority deadline for applications is Feb. 1, 2020.
Only accepted MSU students will be able to use Cat $cholarships online applications.
Scholarship recipients are selected early spring semester each year and are notified by the first week of May of awards for the following fall and spring semesters.
View a complete list of all scholarships offered through the College.
For questions, contact Debbie McCray at debbie.mccray@montana.edu or call 406-994-2660.