Hyalite Hall- Opening 2020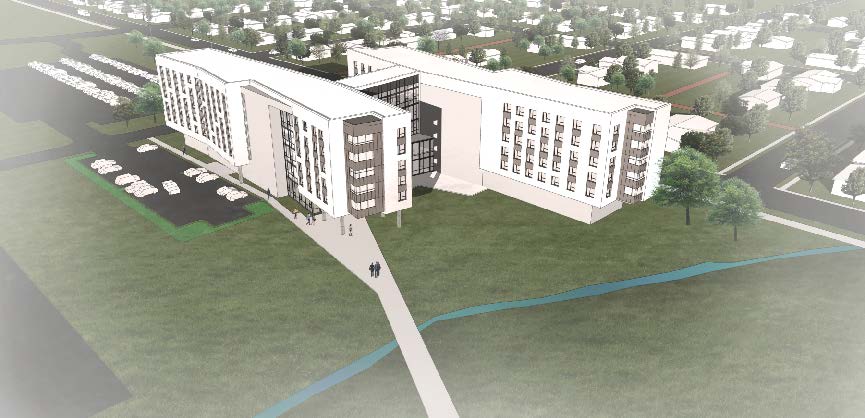 Montana State University started the construction of the Hyalite Hall during September of 2018. Located at 13th Avenue and College Street, the new co-ed residence hall will house 510 freshmen students in single, double, and triple style rooms with updated and modern amenties.
Hyalite Hall will also feature resident meeting spaces, collaborative academic work areas, connection to the Wally Byam park, a kitchen area, interior and exterior bike storage and a living stairwell for students and staff to utilize for either casual or formal purposes.
Montana State University collaborated with students and members from the MSU and Bozeman communities to develop the following project goals:
Connect students to the Bozeman Community
Engage park for safety and community
Use the site most efficiently
Consider a future wing addition and pedestrian pathway
Connect campus to the community
Strengthen student community
Increase resident interaction
Foster engagement and academic success
Architect
Contractor
MSU Contact

SMA Architects
NAC Architecture

Jackson Contractor Group
Darryl Curfman