Biographies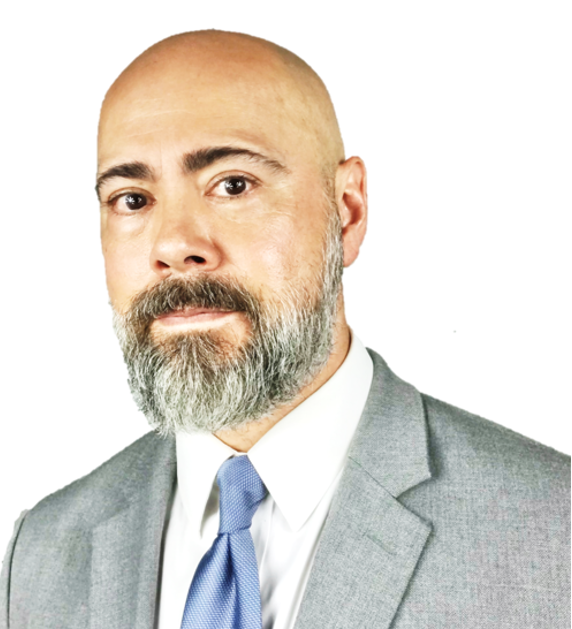 Andre Simons
Principal,

Control Risks' Crisis and Security Consulting, North America
Andre Simons is a Principal within Control Risks' Crisis and Security Consulting practice for North America, based in Washington DC. Andre focuses on issues of workplace violence prevention and threat management, specializing in providing critical incident threat assessments, de-escalation, risk mitigation strategies for clients navigating thewide spectrum of potentially violent threat actors.
Andre retired from the FBI as a Supervisory Special Agent after nearly 23 years of service,having devotedover 12 years to developing and advancing the FBI's behavioral threat assessment program within the Behavioral Analysis Unit (BAU) in Quantico, Virginia. Andre is a Certified Threat Manager™ and has co-authored and published numerous works on violence prevention and communicated threat analysis, including the chapter "The Assessment of Anonymous Threatening Communications" inThe International Handbook of Threat Assessment(2014 and 2ndedition 2021) and the landmark reportA Study of the Pre-Attack Behaviors of Active Shooters in the U.S., published by the FBI in 2018. Andre was an instructor at the FBI's National Academy and adjunct faculty member of the University of Virginia. He holds a Master of Arts degree in counseling psychology from Lewis and ClarkCollege in Portland, Oregon. Andre was a police officer and member of the Crisis Intervention Team with the Portland Police Bureau
John Van Dreal
Principal, John Van Dreal Consulting, LLC
John Van Dreal is a school psychologist and the retired director of Safety and Risk Management Services for the Salem-Keizer School District. He continues his career consulting with school districts and communities on behavioral threat assessment systems and operational security. He has over 35 years of experience in threat assessment and management, psycho-educational evaluation, crisis intervention, behavioral intervention, and security and risk management systems consultation. In 1999, he began the development and implementation of the Salem-Keizer Cascade Model, a multi-agency student threat assessment system considered by experts to be a leading practice. Through that collaboration, he has worked daily with educators, law enforcement, trial court personnel, juvenile justice, and mental health personnel in preventive behavioral threat assessment—the management of youth and adult threats of aggression within the schools, institutions, and the community. He served as Chair of Oregon's Mid-Valley Student Threat Assessment Team from its inception in 2000 through 2015 and continues to provide consultation to its membership. He has served as a member of the Marion County Threat Advisory Team since 1999. He is the editor and principal author of the book Assessing Student Threats: Implementing the Salem-Keizer System, Second Edition and has advised on, or contributed to, a number of threat assessment guides, publications, articles, and documentaries. His third book (authored with Courtenay McCarthy and Coleen Van Dreal), Preventing Youth Violence: The Pathway Back through Inclusion and Connection, is due for release in March of 2022. He regularly provides training and consultation to audiences nationally on threat assessment systems, preventing and mitigating human violence, school security, and response options for violent intruder and active shooter situations.
John is dedicated to his own community, patronizing locally owned establishments, and supporting nonprofit arts and human services organizations. He is a musician, a published poet, and a nationally renowned fine artist with paintings in several notable collections. Finally, he is lucky to be the partner of a gifted school counselor, and he is a proud father of two brilliant adult children and a loving companion to his pet cat.
Mario J. Scalora
Professor of Psychology, Director of the University of Nebraska Public Policy Center
Dr. Mario Scalora currently serves as Professor of Psychology Director of the University of Nebraska Public Policy Center. He leads the Targeted Violence Research Team supervising research regarding threat assessment and management, counterterrorism, school violence, as well as workplace violence.
Dr. Scalora has extensive background as a consultant to various law enforcement agencies at the local, state and federal levels. He currently serves as the consulting psychologist to the Threat Assessment Service of the United States Capitol Police--assisting with case consultation related to threatening activity toward Members of Congress. He also serves as the threat assessment consultant with the University of Nebraska-Lincoln Police. Dr. Scalora also serves as a consultant to additional law enforcement agencies as well as corporations regarding threat assessment and management.
Molly Amman
Owner, Molly Amman Threat Assessment LLC
Former FBI profiler Molly Amman is an internationally recognized expert in threat assessment and management. Prior to retiring from the FBI in 2020, she worked at the Behavioral Analysis Unit (BAU) in Quantico, Virginia, as a targeted violence profiler specializing in school and workplace violence, threatening communications, public figure threats, stalking and extortion, active crisis incidents, domestic terrorism and more. Ms. Amman has collaborated extensively with law enforcement and public safety partners both at home and abroad, intelligence agencies, professional organizations, members of academia, and private sector partners, in assessing threats of violence posed by individuals and groups. She has conducted training around the world and has authored numerous publications on topics related to threats and targeted violence. Ms. Amman completed several long-term overseas deployments to further US and allied threat mitigation and anti-radicalization efforts.
Since retiring from FBI service in 2020, Ms. Amman is now engaged in private practice threat assessment and management. She collaborates with other threat management professionals, engages in research and publishing, and is a recognized leader in the field. She currently serves as the national Certification Chair for the Association of Threat Assessment Professionals (ATAP). Ms. Amman is a member ofATAP and the Canadian Association of Threat Assessment Professionals.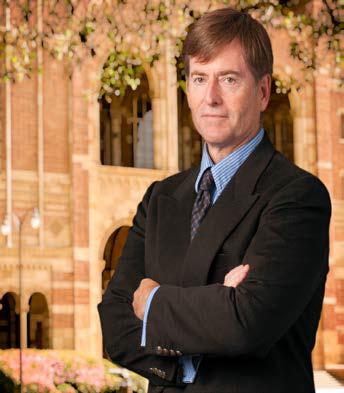 Phillip Van Saun
Executive Director of Security, Risk, and Resilience for the University of California Office of the President
Phillip is the inaugural Executive Director of Security, Risk, and Resilience for the University of California Office of the President. The role of the Executive Director is to serve as the contrarian for senior leadership and to question the assumptions of current and future operational decisions, especially those that involve safety, security, and risk, and who is empowered by the most senior officer to inform leadership on critical flaws in security, safety, and risk management. The position reports directly to senior administration on enterprise-wide security, including international, campus-based, and operational security risk exposure, and provides strategic advice and planning on how best to mitigate security-related risks.

Phillip career spans thirty-five years developing, delivering and guiding risk strategy at the highest levels of state, federal, national and international organizations. Cited as a 'thought leader' in the conduct of scenarios-based strategy planning, leading to selection as one of seventy international scholar/practitioners to attend the 2017 Oxford University futures forum and as a facilitator for the US State Department Overseas Security Advisory Council Academic Working Group 2018 annual meeting in Israel. Awarded the Presidential Service Badge by President George HW Bush for service in the White House. Risk strategy experience involving complex business ventures in Russia, Venezuela, Chile, Israel, Argentina, South Africa and Tanzania.

He is a graduate of the national interagency crisis communications program, the White House Military Office's executive support program and the executive program in crisis management at Harvard. Phillip lectures in the UCLA Extension risk and homeland security program. He holds an MA in communication, summa cum laude, from Trinity University and is the author of Failure Is An Option: A Primer and Guide for Managing Crises.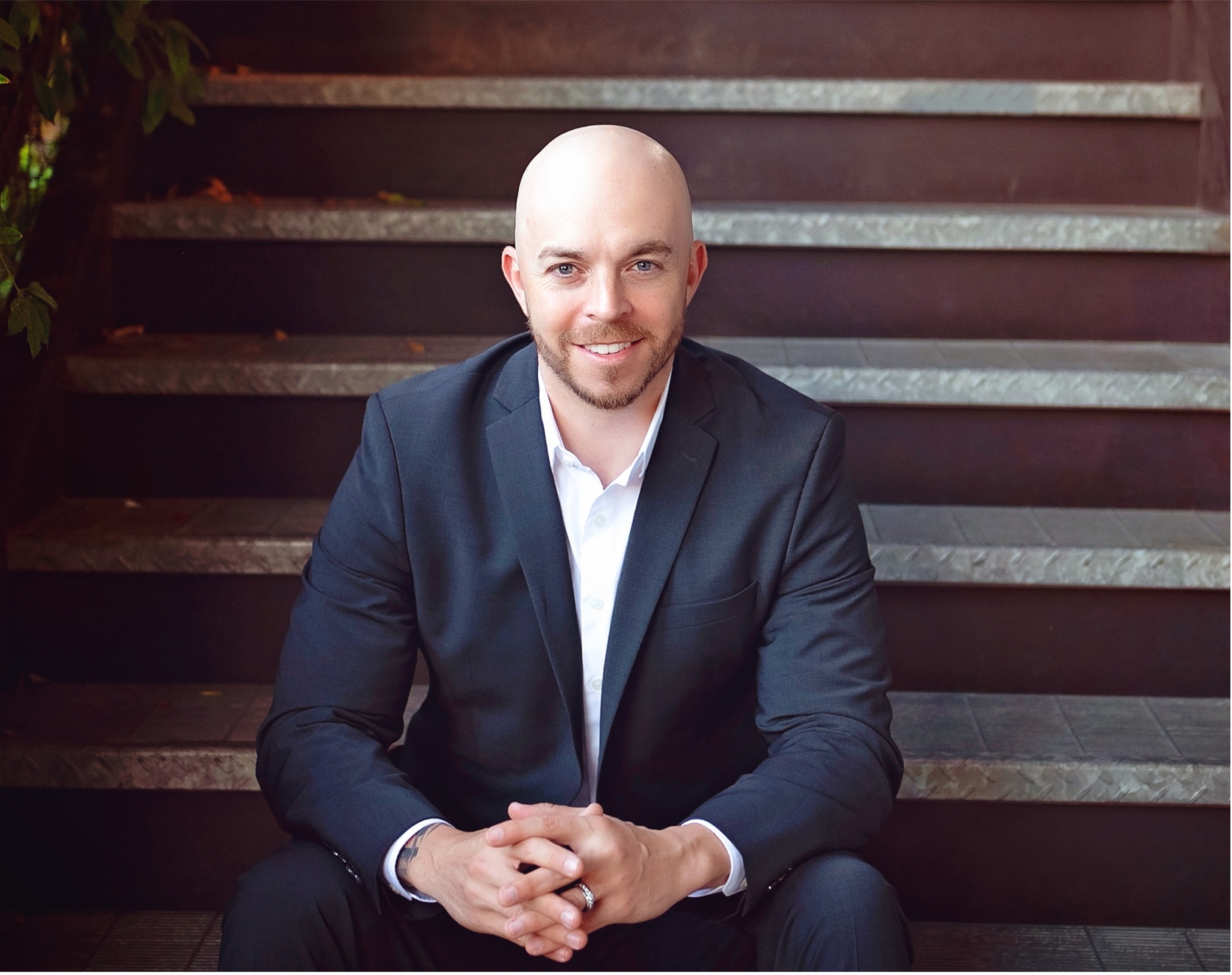 Matt Talbot
Owner and Principal Consultant, Triple Threat Assessment and PreventionConsulting, LLC
Matt Talbot is the owner and principal consultant of Triple Threat Assessment and Prevention Consulting, LLC and serves as the Workplace Violence Prevention Program (WVPP) Coordinator for the South Texas VA. He manages two organizational threat assessment teams and supervises VHA programming for intimate-partner violence and staff training and education in the prevention and management of disruptive behavior. Matt is a member of the Southwest Texas Fusion Center Public Safety Threat Assessment Group (PSTAG), ad hoc member of the Fusion Center Triweekly Threat Assessment Group (TTAG), and member of the county's Danger Assessment Group (DAG). Mattisthecurrent ATAP South Central Chapter Presidentandserves on the ATAP National Communications Committee. He is anATAP Certified Threat Managerwithmore than 16years' experience in mental health, violence risk assessment, and threat assessment. In 2021, Matt led the development of the first collegiate certificate program in behavioral threat assessment and risk management for Alliant University, and subsequently collaborated with fellow ATAP members to develop a second certificate program for Alliant in law enforcement response to mental health crises in communities and school settings. He is alicensed clinical social worker across six states, aClinically Certified Forensic Counselor through the National Association of Forensic Counselors (NAFC), a Certified Forensic Mental Health Evaluator through the National Board of Forensic Evaluators (NBFE)andis currently a candidate for his PhD in Forensic Psychology.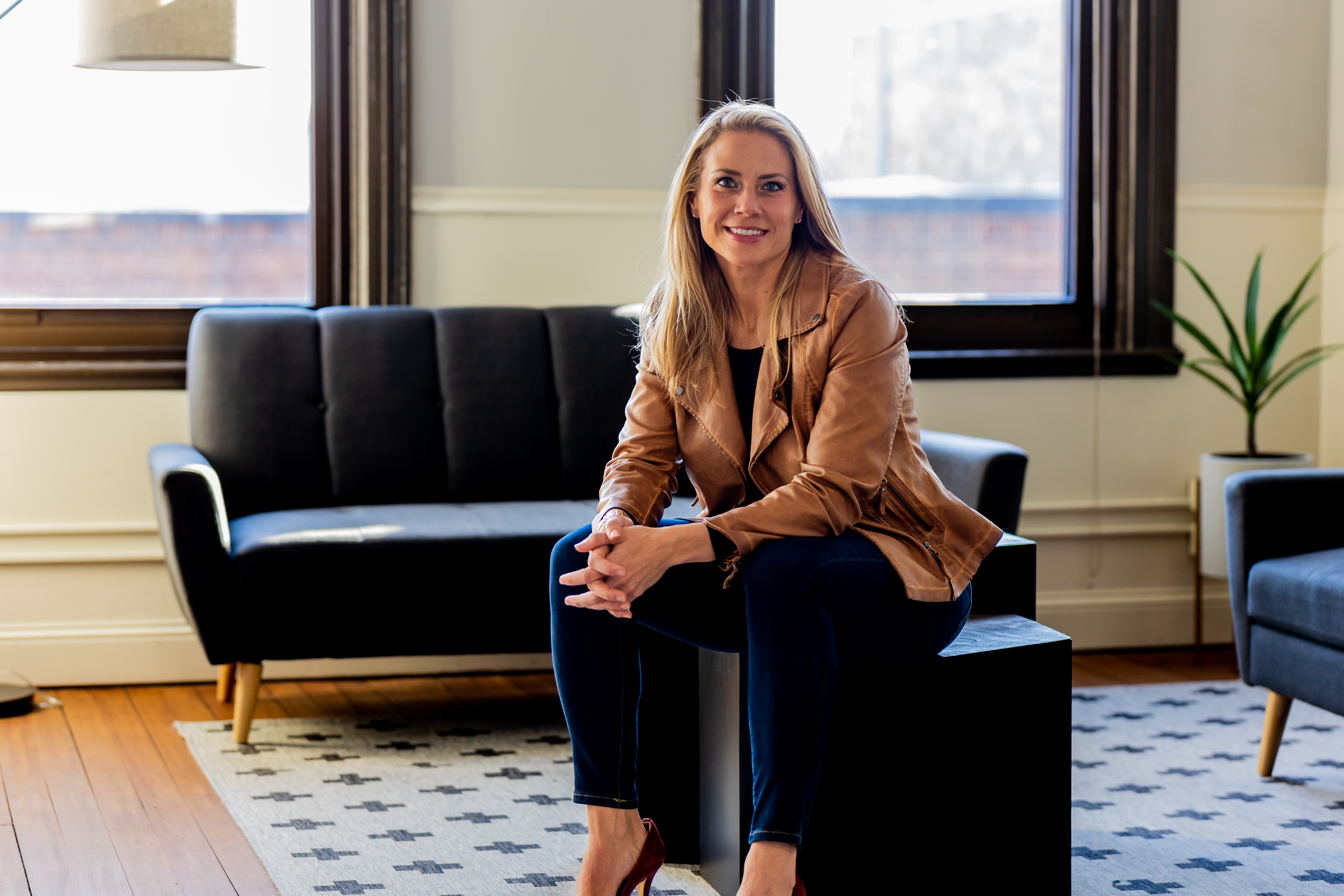 Kelly Sayre
Founder & President, The Diamond Arrow Group
Kelly Sayre empowers women with realistic tactics and tools to help them live life safely and on their own terms. Her refreshing angle on women's safety emphasizes non-physical, proactive situational awareness techniques that recognize and avoid threatening situations beforethey happen.
With a grounded approach and high energy, Kelly works with law enforcement, nonprofit, corporate and youth organizations on emergency preparedness, situational awareness training and personal safety. She is a frequent speaker at national events and a gueston global podcasts.
Kelly is trained in FEMA's Community Emergency Response Team program, the Department of Homeland Security's Active Shooter Preparedness Workshop, and Texas A&M Extension Service's crisis communications. She is a member of the Association of Threat Assessment Professionals, TeamWomen, and the Tri-County Humane Society. Kelly lives in Minnesota with her husband, children, and a 180-pound Great Dane.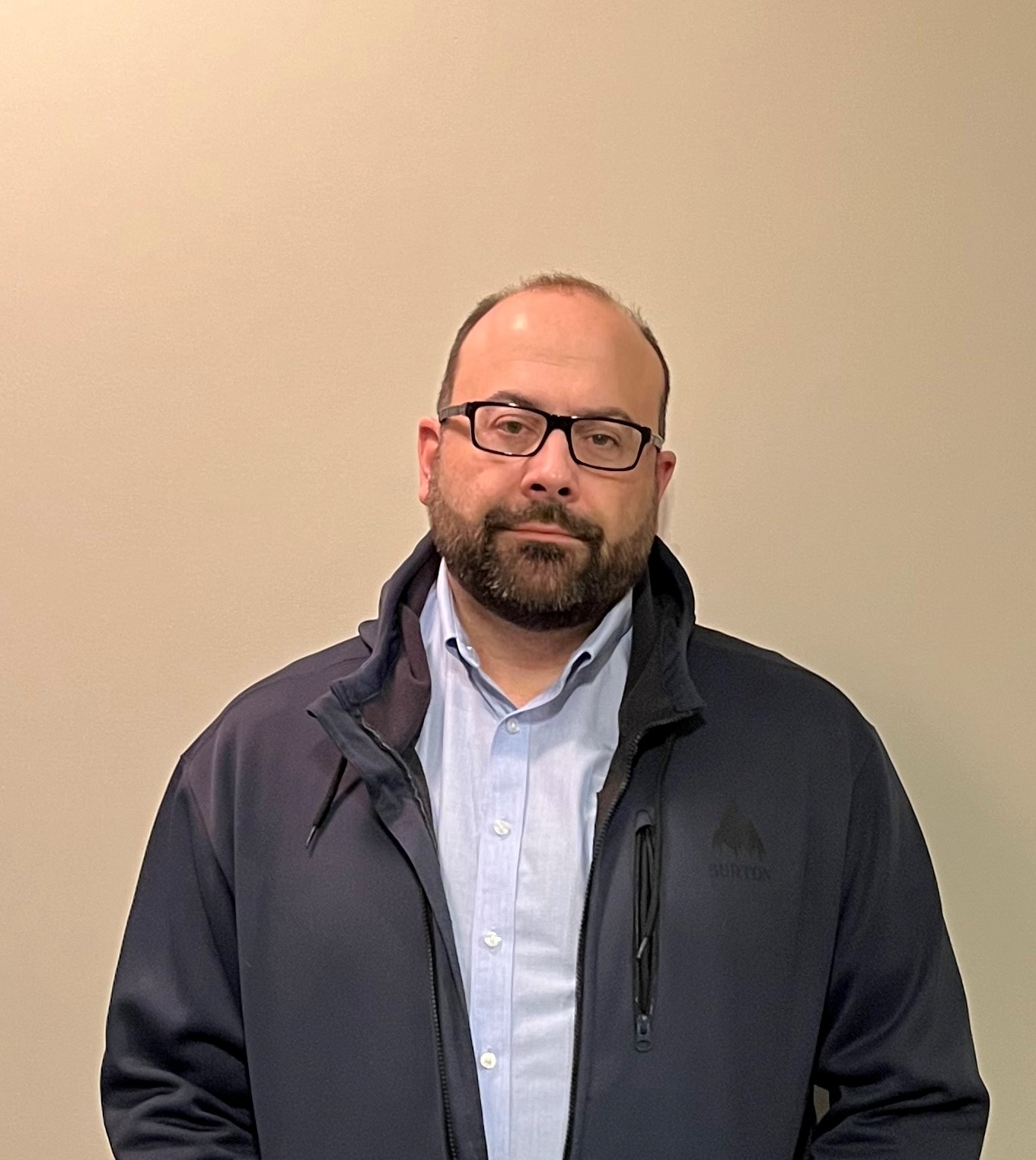 Darren Balsom
Threat Assessment Specialist, Calgary Police Service
Darren Balsom has been a Threat Assessment Specialist with the Calgary Police Service for the past 13 years and is currently assigned to the Behavioral Sciences Unit (BSU). In 2017, Darren completed the RCMP Threat Evaluation and Management understudy and is currently enrolled in the Criminal Investigative Analysis Understudy program as part of the International Criminal Investigative Analysis Fellowship (ICIAF). Prior to BSU Darren has worked in the High-Risk Offender Program, Serious Habitual Offender Program, and the General Investigations Section. Darren has held contacts with both the Government of Canada and a NGO completing assessments and offering specialized treatment to offenders convicted of a sexually motivated offences.
Darren is a graduate of Memorial University of Newfoundland's psychology and criminology programs.
Darren is the current President of the Canadian Association of Threat Assessment Professionals and encourage you all to attend the 2022 conference in beautiful Whistler BC.

Marc Madero
Detective, Threat Management Unit, Los Angeles Police Department
Marc Madero has been a sworn peace officer with the Los Angeles Police Department for 24 years. Detective Madero has been with the Threat Management Unit for six years, where he is tasked with investigating city workplace violence incidents and high profile stalking cases. Detective Madero is also a training instructor for LAPD's Dignitary Protection Program. Detective Madero has investigated a wide array of crimes within geographical and specialized divisions. Detective Madero is a former Marine with the United States Marine Corps.
Peter Doomanis
Detective, Threat Management Unit, Los Angeles Police Department
Peter Doomanis has been a Detective with the Los Angeles Police Department's Threat Management Unit for five years. In this role, Detective Doomanis is responsible for investigating workplace violence events and high-profile stalking cases. He has been with the LAPD since 2003 and has worked a wide variety of assignments. Detective Doomanis was with LAPD's Social Media Monitoring Unit at its inception. He has worked the Violent Crime Task Force; monitored, interviewed and registered countless sex offenders in the LAPD's Registration Enforcement and Compliance Team and has worked sexual assault and robbery detective assignments.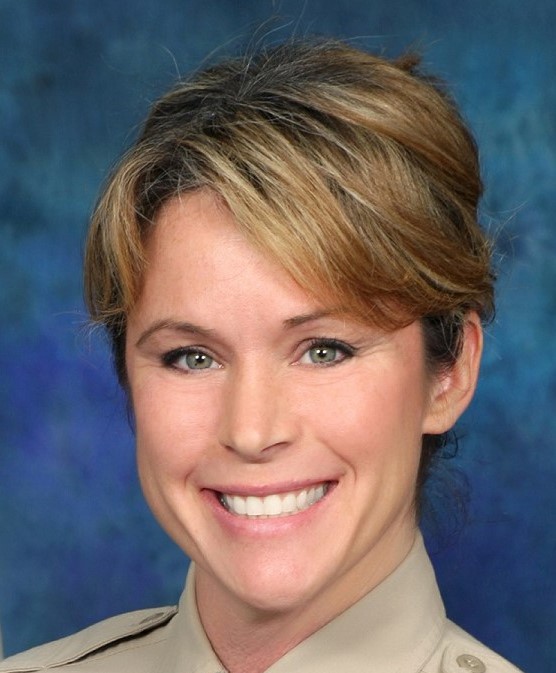 Rachael L.N. Frost
Master Investigator (ret.), Chief Executive Officer, Frost ICED/Investigation, Consultation, Education & Development
Master Inv. (ret.) Frost is a twenty-year law enforcement veteran specializing in intimate partner violence-related cases, specifically, physical and emotional abuse, stalking, strangulation, restraining orders, sexual abuse, and child abuse. A nationally recognized trainer, she has instructed thousands of civilians, military, corporate, and government personnel across the U.S. in intimate partner violence and persons' crimes best practices investigation, trauma-informed interviewing, and policy and procedures. She is a member of the Cadre of Sexual Assault Experts for End Violence Against Women International, on staff at the Training Institute on Strangulation Prevention for strangulation investigation and interview training, with the Alliance for Hope to train multidisciplinary teams regarding staged suicides, and as the Communications Chairperson for the Association of Threat Assessment Professionals. Rachael is the CEO of Frost ICED / Investigation, Consultation, Education & Development, a full-service violence response and recognition firm, specializing in "Full Circle" program response and focused on expert collaboration for the best the field of threat assessment has to offer for each project. Her firm provides executive management for advanced investigation and information courses through the "ACTION Academy," and for the 24/7 trauma and abuse survivor fitness and engagement app," Survivor of the Fittest."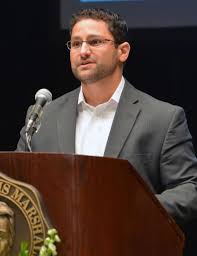 Nawar Shora
Special Advisor to the Executive Assistant Commissioner, Operations Support, U.S. Customs and Boarder Protection
Nawar Shora is a Special Advisor to the Executive Assistant Commissioner, Operations Support with Customs and Border Protection. He spent half his career as a civil rights lawyer and half his career in federal service.
Over the past 20 years, Nawar has delivered in-person trainings to thousands of professionals, including intelligence analysts, counter-terrorism and law enforcement officers, universities, and corporate groups. He has taught at the FBI Academy, National Targeting Center, Terrorist Screening Center, and numerous other venues.
Nawar is the author of The Arab American Handbook (3rd Edition 2022), which has received endorsements from FBI, Georgetown University, and The Christian Security Network. He is a highly sought-after public speaker with government agencies, law enforcement, colleges and universities and corporations.
He also served as the keynote speaker at the Marshall University Commencement in 2018: https://www.youtube.com/watch?v=s3dlPKI4YE4
His efforts have been recognized through the FBIDirector's Community Leadership Award, the DHSOutstanding American by Choice Award, among numerous others.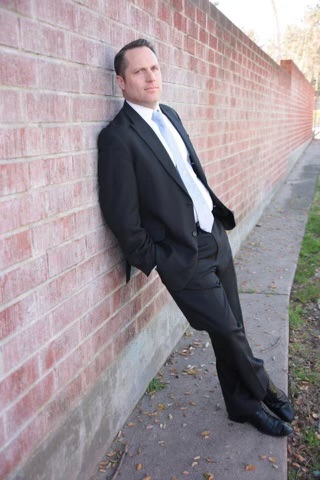 Colin Braudrick
Senior Manager, West Coast Security Operations, Walt Disney Company
Colin Braudrick is the Senior Manager of West Coast Security Operations for The Walt Disney Company. Colin spent the first half of his five-years with Disney as a threat assessor where he was part of the Enterprise Threat Assessment Team. In his current role, Colin oversees the security for 130 Disney facilities, including the Walt Disney Studios, Prospect Studios, Fox, four local TV stations, ABC National News, Jimmy Kimmel Live, and numerous office buildings. Prior to joining Disney, Colin spent 20-years working for the Los Angeles Police Department (LAPD). His last assignment with the LAPD was running the Gang Enforcement Detail in the Watts area. Colin also worked several years as a homicide detective as part of the Criminal Gang Homicide Division. Early in his career he helped to design LAPD's training for responding to active shooter incidents and workplace violence prevention. Colin is a Certified Threat Manager, a Certified Protection Professional, and holds a Master of Business Administration from Pepperdine University.
Morgan Gerhart
Director of Global Workplace Security Programs, Walt Disney Company
Morgan Gerhart is the Director of Global Workplace Security Programs at The Walt Disney Company. She drives the strategy and execution of enterprise-wide workplace violence prevention strategies, training design, program management, and threat assessment. She is the organization's subject matter expert on active assailant response options, de-escalation strategies, and WPV prevention. Prior to joining Disney in 2019, Morgan worked as a Forensic Mental Health provider in both the public and private sector in the U.S. and Australia where she conducted risk assessments, forensic evaluations, offense-specific treatment, and clinical judgement. Morgan has a Master's of Arts in Forensic Psychology from Marymount University and a Bachelor of Arts in Psychology with a Criminal Justice focus.
Jennifer Tillman
Crime Analyst, Behavioral Analysis Unit-1, Behavioral Threat Assessment Center, FBI
As a Crime Analyst assigned to the FBI's Behavioral Analysis Unit-1 (BAU-1), Behavioral Threat Assessment Center (BTAC), CA Tillman works alongside Supervisory Special Agents where she provides behavioral-based operational and analytical support on counterterrorism and threat cases such as persons of concern, workplace violence, stalking, and hate crimes. This support may include, but not limited to, threat assessments, threat management strategies, interview and interrogation strategies, prosecutorial strategies, media strategies, and unknown offender profiles. She provides detailed analytical packages consisting of association charts, matrices, timelines and other database search results to investigators and prosecutors alike. These products have resulted in her testimony during grand jury proceedings, preliminary hearings and trials. Prior to working BTAC matters, she worked violent crime against adults. She has served as a BAU analyst for fourteen years. During her tenure at the BAU, she's also been a member on the Statement Analysis Group for six years.
Prior to working with the FBI, CA Tillman worked for a non-profit agency that handled Connecticut Department of Correction contracts. She worked in maximum correctional institutions and alternative incarceration centers providing mental health services. CA Tillman earned a Master of Arts degree in Forensic Psychology from John Jay College of Criminal Justice in New York City, New York and a dual bachelor's degree in Psychology and Criminal Justice from Roberts Wesleyan College in Rochester, New York.
Sarah Wilson
Detective, Calgary Police Service
Sarah Wilson is a Detective in Calgary, Alberta, Canada. Wilson works for the Alberta Law Enforcement Response Teams – a combined forces special enforcement unit – as a Human Trafficking investigator. Working jointly with the RCMP, the Human Trafficking and Counter Exploitation Unit works to investigate and disrupt organized human trafficking networks in Alberta.
Also a Calgary Police Service member, Wilson has worked as an investigator in the General Investigations Unit and the Domestic Violence Team.
Wilson has been a police officer since 2008. Prior to joining law enforcement, Wilson was a journalist for a major Canadian daily newspaper.
Frank Parish
Partner, Strategy Advisors
Frank Parrish is an ad hoc associate and online trainer with the national consulting firm D. Stafford & Associates. He is also a partner with the consulting firm Strategy Advisors providing scenarios and contingency planning internationally. Frank is the former Chief of Police at Montana State University where he instituted innovative practices to identify and mitigate threats. Frank recently joined the Samaritan's Purse Disaster Assistance Response Team as a Technical Assistant providing international humanitarian aid.
A U.S. Air Force veteran, Frank began his 40-year policing career in 1981. He worked for the California Department of Corrections Special Emergency Response Team and in 1990 joined the California Highway Patrol. He served as commander of five field commands rising to the rank of assistant chief before his retirement in 2013. Frank spent the next two years working as a special consultant to the California Health and Human Services Agency Secretary to develop a law enforcement oversight office for the 10 police departments within the State Hospital and Developmental Services campuses.
Frank graduated with distinction earning a Bachelor of Arts degree in Business and Human Resources Management from Simpson University. He has completed the FBI Law Enforcement Executive Development training, is trained as a Peace Officers Standards and Training (POST) certified instructor and is California and Montana POST certified to all levels. His continuing education includes Command College, Budget Management, Project Management, EEO Investigations, Law Enforcement Auditing, FEMA National Incident Management System, National Center for Spectator Sports Safety and Security, and Crisis Communications and the Media. He holds a Secret FBI security clearance and is a member in the Association of Threat Assessment Professionals.