Table of Contents
---
Sustainable Food Services
MSU is proud to serve local, healthy foods and divert food and post-consumer waste at campus dining facilities and events. Learn more about Farm to Campus, which sources Montana ingredients, and our campus-wide recycling and composting programs.
Move-in Move-out Furniture Sale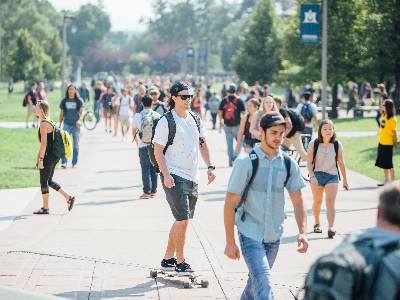 Students traveling between classes on the first day of school.
Started as a student class project in Spring 2019, MSU accepts and stores donated furniture after spring move-out and makes it available for purchase the following spring. This has reduced the functional furniture being sent to the landfill and provided students with extremely affordable furniture options that will fit in a dorm room. Available furniture often includes fans, futons, rugs, lamps, etc.
Rentable Dorm Furniture
In order to reduce the huge quantities of lumber and appliances being thrown out at the end of each semester, MSU invest in lofted beds for every dorm room and rentable appliances. Rather than buying or building your bed loft, mini-fridge, and microwave, rent them from MSU Residence Life so that they can be refurbished and reused for the next student.
Bed Lofts
The MSU Residence Life Office offers metal loft beds that are available for rent for the academic year on a first come first serve basis. The loft is specifically designed to utilize the University's existing bed frame and mattress. The loft meets all the University specifications for safety and size. You can order directly from the MSU Residence Life Office and the loft will be setup in your room before you arrive for move-in.
Mini-fridges & Microwaves
Residence Life has partnered with Collegiate Concepts, Inc. (CCI) to offer students the opportunity to rent mini-fridges for the entire academic year that are delivered and installed in their room prior to arrival. More information available online for this mini-fridge and microwave rental option.
Waste Reduction
You can also help reduce waste by bringing unwanted items to local thrift shops throughout the year, or partaking in the swap tables in the dorms at the end of the year.
Water Bottle Refilling Stations
Student dorms, as well as many academic buildings, offer water bottle refilling stations. These encourage the reuse of water bottles and good hydration as well as cut down on plastic waste. The MSU Bookstore offers a wide variety of water bottles for purchase.
Water Saving Faucets, Showers, & Toilets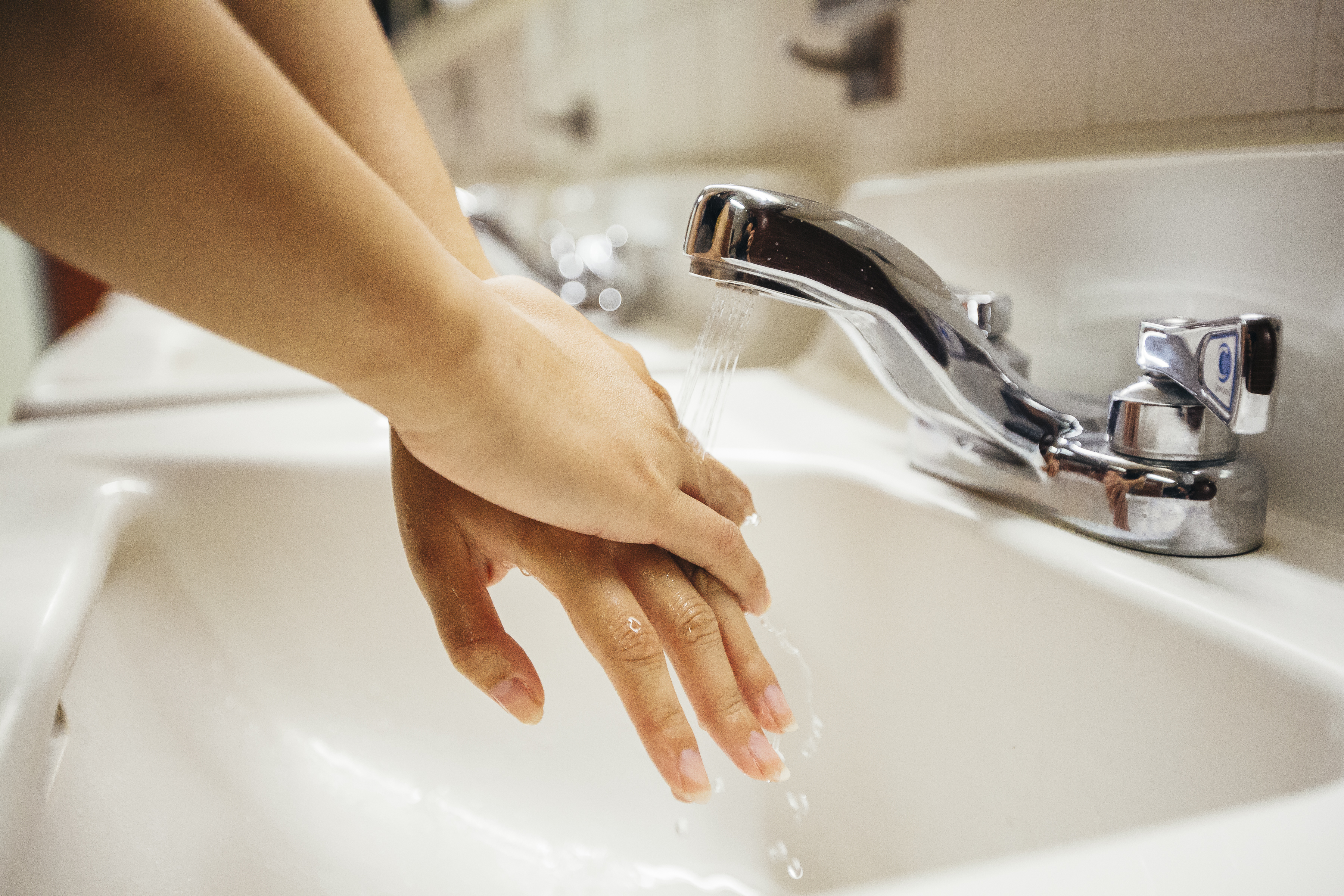 Low flow water faucets installed in 2016.
In 2016, MSU began a large scale water savings project in the Roskie, North, and South Hedges Residence Halls. This project included replacing faucets and shower heads in all three residence halls. As a result of these changes, on average a total of 12 gallons per person per day (gppd) is saved across all three residence halls. The next stage in this project will be to replace toilets and urinals, followed by appliances such as washing machines.