Recess Before Lunch (RBL) allows students to play (go to recess) first, and then have lunch. Play, then eat.
It's an effective School Wellness strategy that helps students eat well and perform well in school.
Schools use Recess Before Lunch for these reasons:
Improved student behavior on the playground, in the lunchroom and in afternoon classrooms

Improved lunchroom atmosphere

Students eat better and waste less
Montana Schools have been leaders in using Recess Before Lunch since 2002. From the experiences gleaned from these schools, we are pleased to share our many resources related to Recess Before Lunch including an updated (2018) Recess Before Lunch Guide!
Watch the Recess Before Lunch- Recipe for Success WEBINAR - presented March 21, 2018 by Dayle Hayes.
For more information, please contact:
Montana Team Nutrition Program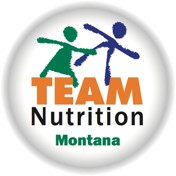 325 Reid Hall, PO Box 173370