Montana schools have been super stars in using Smarter Lunchrooms (Behavioral Economics) concepts to enhance their school meals programs by using simple techniques to create a lunchroom and service line which nudges students to make healthy choices. It really works!
Try these useful tools to get started.
Smarter Lunchrooms Scorecard
Eat the Rainbow Salad Bar Checklist

A Smarter Breakfast Scorecard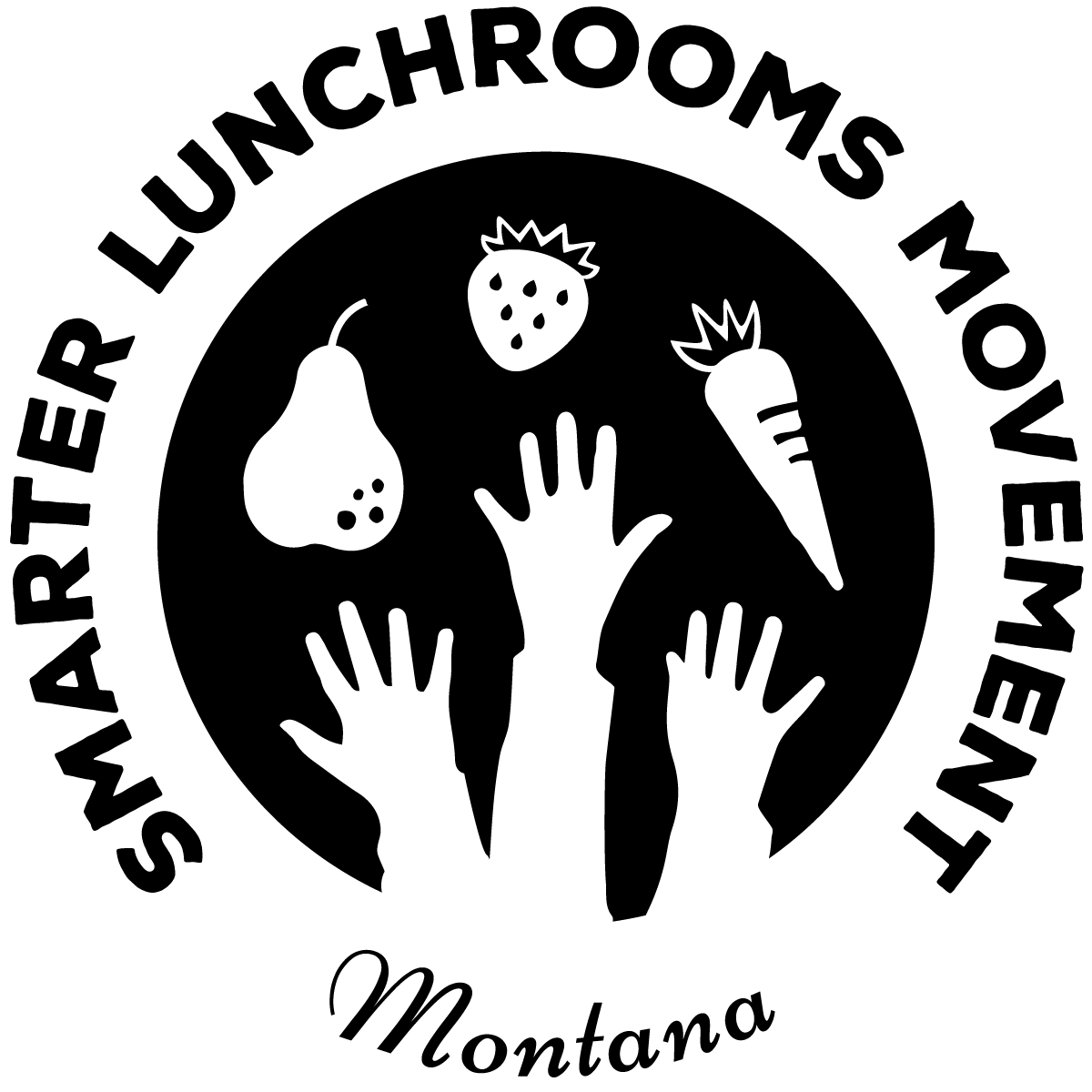 Montana Smarter Lunchrooms Success Stories
See how Montana schools are using Smarter Lunchrooms to nudge healthier eating and decrease food waste in their school lunchrooms.
Outcomes from Montana 2017 Smarter Lunchroom School Projects
This project was done in collaboration with MSU Extension SNAP Ed Program.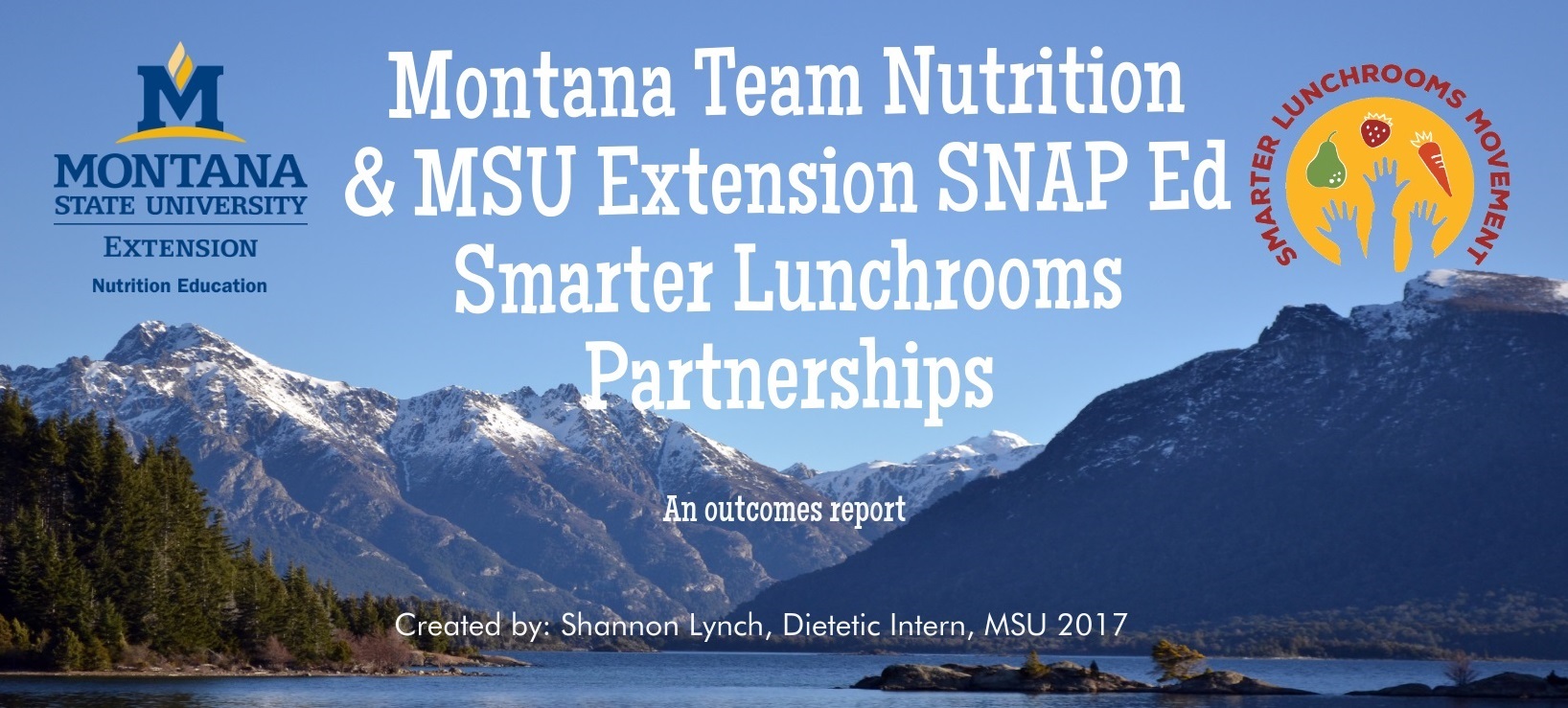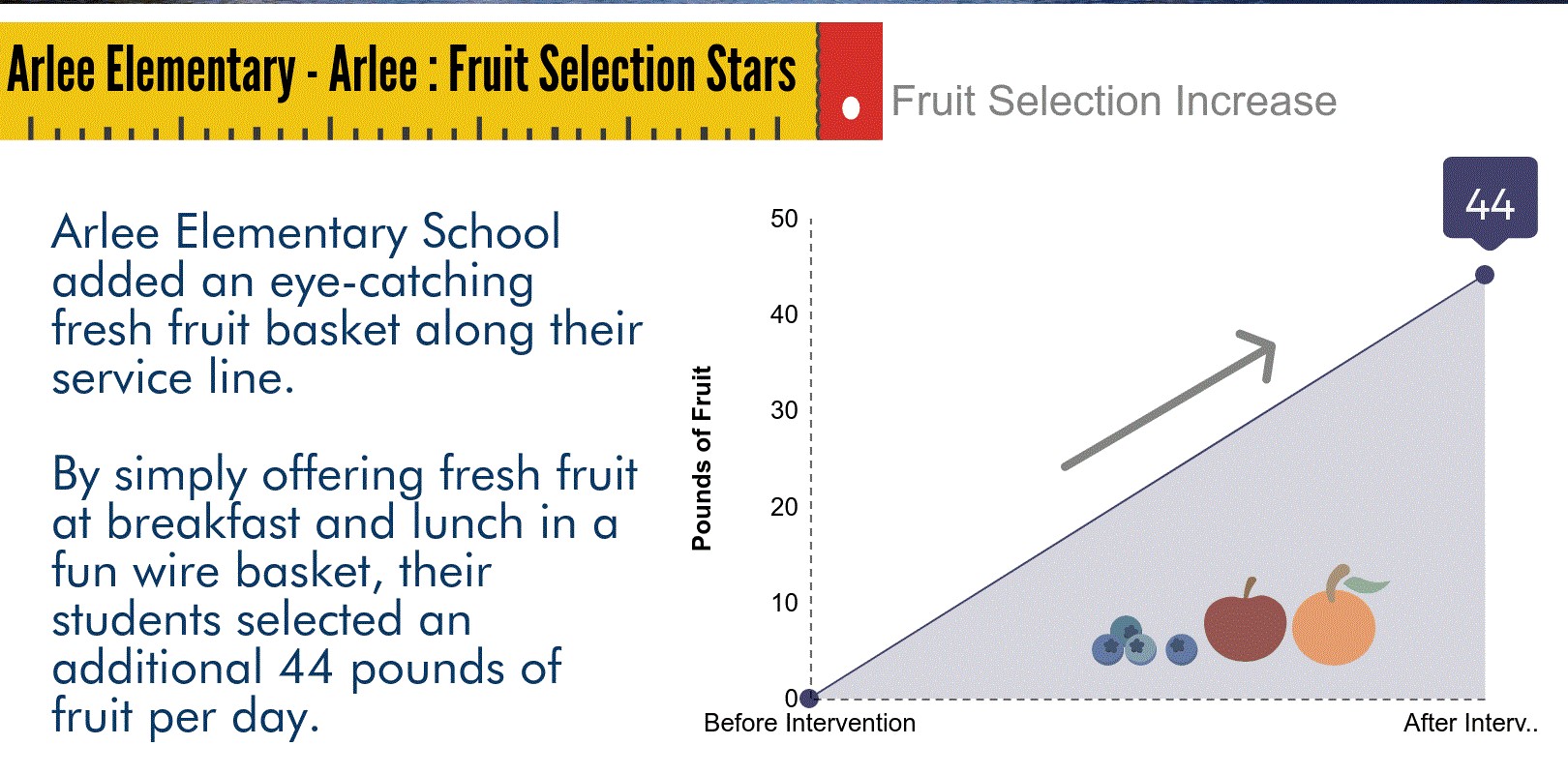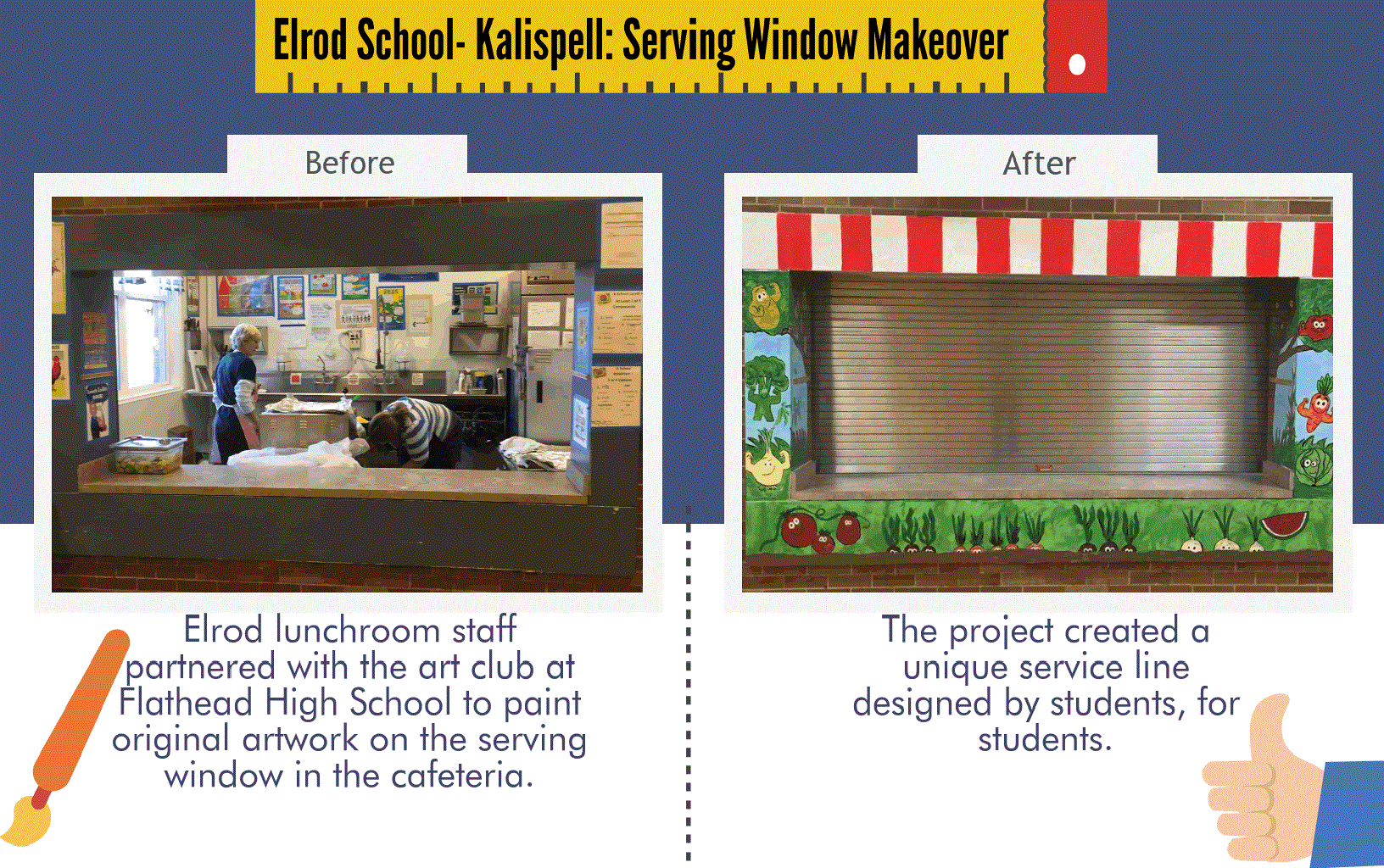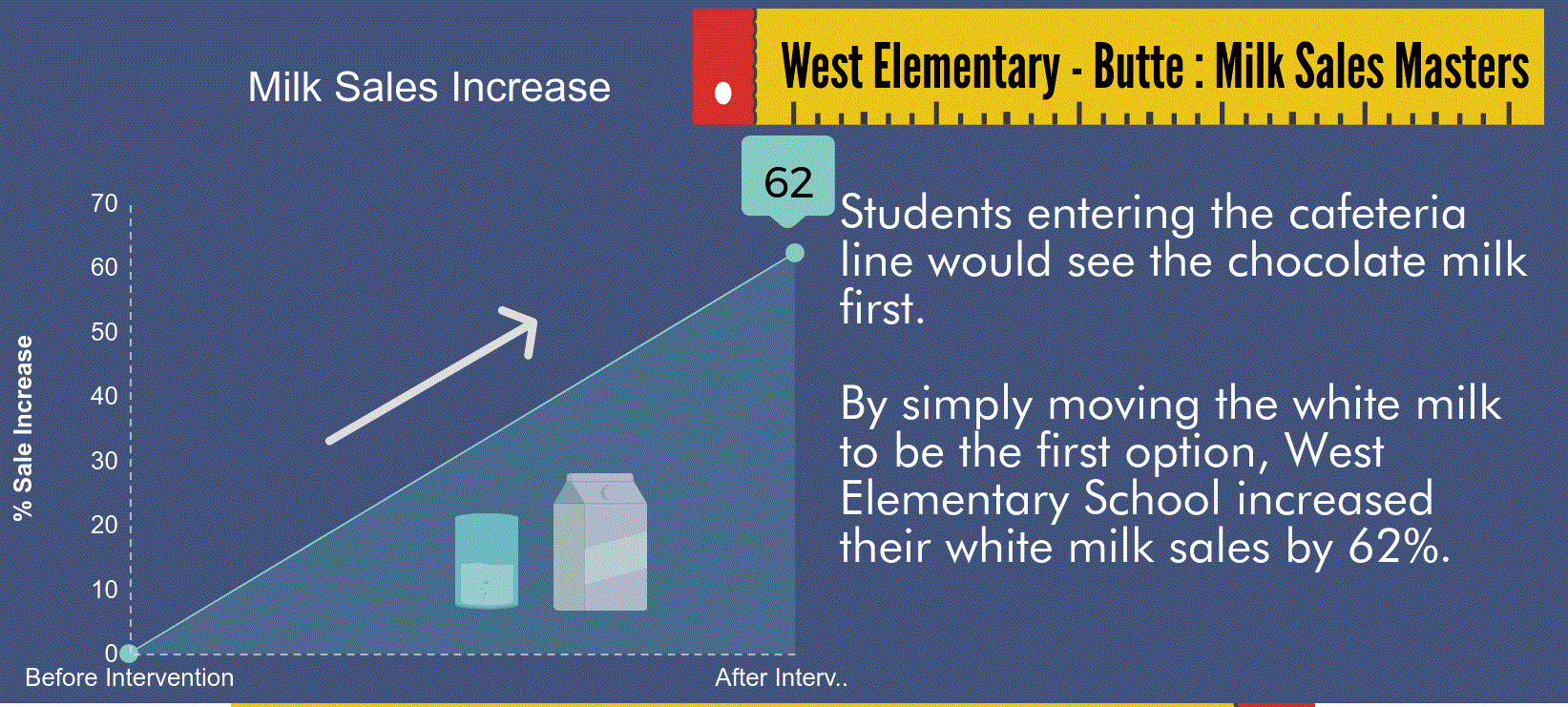 Smarter Lunchroom Training Webinar
School Food Service Managers and MSU SNAP-Educators, please watch this Smarter Lunchrooms Partnership Project Training webinar (Fall 2017) to get started. Utlize the following resources in creating a Smarter Lunchroom
Contact Molly Stenberg or Team Nutrition staff for technical assistance.