Central Heating Plant & Utility Tunnels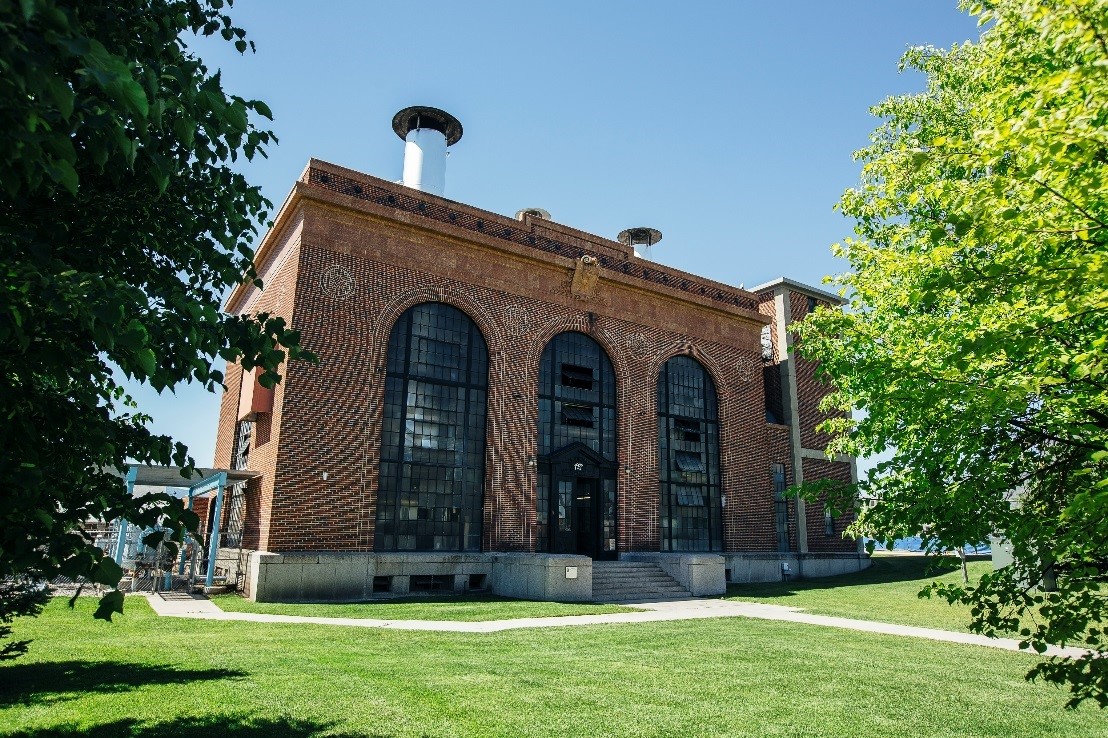 Plant Overview
The Central Heating Plant and Utility Tunnels are essential to the operation of MSU. The Central Heating Plant was constructed in 1922 and currently delivers steam to the core university buildings, approximately three million square feet. The plant also produces approximately 4% of MSU's electricity requirement using a steam driven turbine. The plant operates continuously 24 hours per day 365 day per year.
The Utility Tunnel System was constructed starting in 1993 and completed in several phases. MSU currently maintains two miles of underground tunnel. The utility tunnels contain campus utility distribution infrastructure including steam, condensate return, irrigation water and control system compressed air piping, as well as chilled and hot water piping in some areas. Prior to the tunnels many of these lines were buried in the ground with very limited access for service and repair. The tunnel system has expanded as MSU continues to grow.
University Facilities Management is proud to share our history and vision of the future with MSU faculty, staff, and students through technical tours of the Central Heating Plant and associated Utility Tunnels. Academic tours can be coordinated by contacting: Duke Elliott, [email protected], (406) 580-4065.
University Facilities Management will also provide access to the Central Heating Plant and Utility Tunnels for other academic use such as filming or drawing. Due to the active working environment, University Facilities Management asks that MSU Students and Faculty review the following general guidelines:
Access to the Heating Plant or utility tunnels that are not directly supervised by University Facilities Management (ie tunnel tour lead by University Facilities Management) must be approved by University Facilities Management personnel: Megan Sterl, Engineering & Utilities Manager, [email protected], (406) 994-6544.
Access to the Heating Plant or Utility Tunnels should be requested and coordinated no less than one week prior to access date.
The Central Heating Plant steam generation system includes three duel fuel fired high pressure boilers. Natural gas is the primary fuel source for the boilers with propane back-up for emergency or critical operations. Boiler No. 1 and Boiler No. 2 were installed in 1997 and are capable of generating 280 psig steam at 100,000 pounds per hour (pph) and 50,000 pph respectively. Boiler No. 3 was installed in 1968 and is capable of generating 100,000 pph of steam at a pressure of 175 psig. The three boilers are equipped with low NOX burners, flue gas recirculation (FGR), inlet combustion air heating and feedwater economizers. Peak campus steam load during the winter months is approximately 90,000 pph. In the summer months the load is approximately 8,000 pph.
High pressure steam is reduced to 45 psig through a turbine driven co-generation system or pressure reducing stations for delivery to campus. The electricity produced by the co-generation system is routed into the campus primary electrical distribution system and is consumed on campus. This system produces approximately 2,000,000 kWh of electricity per year with a maximum output of 1MW.
The current Central Heating Plant is the third plant constructed to provide steam to the campus for heating purposes. The Upper Plant was located near the site of present Renne Library and the Lower Plant was located in the basement of the Grain Lab, south and west of present Linfield Hall.
Construction of the current Central Heating Plant began in June of 1922 and was completed in February of 1923. The plant initially used coal-fired boilers with coal delivered by train from a mine near Mt. Ellis. The boilers were converted to natural gas in 1950. The original smoke stack was dismantled in 2003 to prevent the risk of collapse in the event of an earthquake.
The Central Heating Plant steam whistle was originally sounded every morning at 6:30 am to wake up students and at 7:50 am to signal the start of classes. Today it can be heard on the first day of the Fall and Spring semesters at 8:00am and on the day of Fall and Spring Commencement at 8:00am, 12pm and 5:00pm.