Things You Need to Get Connected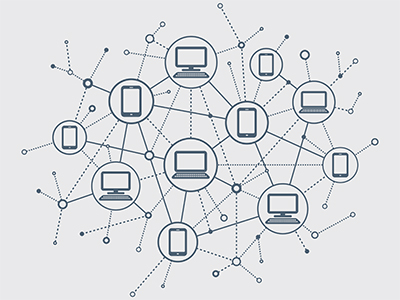 Internet Access Options
Below is a list of Internet and Cellular companies that have taken actions to make the internet more accessible. This is not an exhaustive list and we recommend you contact your local area IT providers for options and availability.
*Home internet is purchased privately and supported directly with/by the vendor.
If you are not working within a service that requires the VPN connection, please disconnect from the VPN to save bandwidth on MSU's network.
When working outside of the MSU network, some services cannot be accessed without connecting to MSU's VPN first. When you connect to the MSU VPN, you are virtually on the MSU Network, just like if you were at your desk.
These are just some of the services that require VPN access
Banner
Knox (secure shares)
Opal (shares)
Remote Desktop Connections
Sympaweb interface
Software server
Banner
ReportWeb
X-Feed
Argos (report writing for Banner)
software licenses (like ArcGIS)
Linux servers console access (shell) – Banner related and webdevelopement
KMS (Windows OS License validation)
Hyalite (compute cluster)
Form Fusion (and possiblyIntellicheck)
Axiom - Also requires specific IP access

Cisco Unified Communications (web site for managing your Cisco phone & voicemail )
Remote Desktop Connections
Windows Remote Desktop Connection allows you to connect to another computer running Windows remotely. Using RDC enables you to virtually be at your remote computer, using all the software and applications as though you were there. RDC requires that the target computer be powered on to connect. Please consider if you will have access to the remote device in the event it loses power. If you think there is a chance that you will not have physical access to the remote device in the case of lost power, consider taking the desktop station to your new location. Visit I am taking equipment home, what do I need to do ? on the ITAnywhere Basics section.
Managing your office phone
Forward Calls
How to Forward your phone Cisco and Avaya/Nortel instructions
Voicemail
Alternatives to Traditional Phones
Applications like Microsoft Teams and WebEx Teams allow you to make calls to your colleagues within the application. This feature adds flexibility in how you can contact members of your team. You will need a computer audio connection like earbuds with microphone, or speakers and microphone. Currently calling on both these devices are internal to the application. No outside numbers can be called and outside numbers cannot call in.
How do I make calls with Microsoft Teams or WebEx Teams ?
Start a call in Microsoft Teams - MSU only allows calls to other people within our organization. Dialing external phone numbers is not currently supported.