Switching from Windows 7/8 to Windows 10

Microsoft Windows 7 End of Support
On Jan. 14, 2020, Microsoft ended its support for the Windows 7 operating system. Microsoft will no longer provide security updates or assistance for computers using Windows 7.
End of support means there will be no more security patches or version updates. This presents an opportunity for hackers to exploit vulnerable systems and puts our university data at risk. This is also a violation of MSU's Technology Management Standards.

To help keep campus information and data secure, Windows 7 computers will need to be upgraded to Windows 10.
We recognize there may be some legitimate software or hardware dependencies that will require the continued use of Windows 7 while a long-term solution is identified. In such approved instances, Windows 7 Extended Support from Microsoft will be made available for purchase for campus faculty and staff.
Questions or concerns?
Please contact your departmental IT team, or the UIT Service Desk at 406-994-1777 or [email protected]. You may also opt to visit them in the MSU Library Commons if you have any additional questions.
Training and guides
Microsoft: Windows 10 End-User Readiness
This is a great starting point to learn specific features, as you can download individual guides with screenshots to help familiarize yourself with the environment as you come across any challenges.
LinkedIn Learning: Windows 10 New Features (40m 41s)
This video goes over helpful new features added since Windows 7, Windows 8, and Windows 8.1.

LinkedIn Learning: Computer Literacy for Windows 10 (2h 6m)
This introductory video covers the basic computer skills needed to be comfortable doing day-to-day tasks when using Windows 10.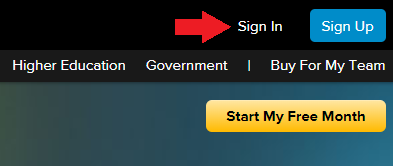 IMPORTANT: After clicking to view one of the LinkedIn Learning videos, you will need to click the Sign In link at the top-right corner of the next page.Then, click the Continue button, then enter your NetID and Password. If you are accessing LinkedIn Learning while off-campus, go to https://www.lib.montana.edu/resources/item/743, enter your NetID and password to log in, then search for Windows 10 New Features or Computer Literacy for Windows 10.
LinkedIn Learning is a leading online learning platform that helps anyone learn business, software, technology and creative skills to achieve personal and professional goals. MSU students, faculty, and staff are able to make use of their library for engaging, top-quality courses taught by recognized industry experts.