Fall 2017 Session Notes Issue 6.1
Letter from the MSU Writing Center Director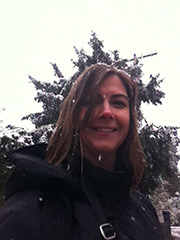 The Fall 2017 Writing Center Session Notes, our biannual newsletter put together by our Writing Center tutors, is here! In this edition of Session Notes, we highlight some of the ways we imagine writing centers as potential environments for facilitating both the teaching and learning of writing. We believe all who participate in the activity of writing can connect and learn in the Writing Center – whether tutor, student, staff, or faculty. Our articles this semester reflect some of the learning we have done.
The foundation of our learning in the Writing Center is our peer tutor program. Tayler Veltkamp reminds us of this in her article on presenting at the National Conference on Peer Tutoring in Writing in Long Island, NY, where four of our tutors presented their research. Our Graduate and Multilingual Writer Specialist Erin Strickland shares her lessons from working with multilingual writers, using her own experiences studying abroad as an example. Her article comes from our tutor-authored blog: https://msuwritingcenterblog.wordpress.com.
Finally, through a generous donation we are excited about the future expansion of our partnerships with STEM faculty! We will be awarding faculty grants to partner with us through our Writing Studio program. The Writing Studio model, which puts students, tutors, faculty, and Writing Center staff in conversation, is one of our favorite ways of learning. As Liz Kovalchuk notes, when we work across disciplines, we learn new ways of thinking and knowing.
Enjoy reading!
Michelle Miley
MSU Writing Center Director
Writing Center Director Michelle Miley
---
The Value of Undergraduate Research in the Writing Center
By Tayler Veltkamp - Peer Tutor
Last month, four of our Writing Center tutors attended the National Conference on Peer Tutoring in Writing (NCPTW) at Hofstra University in New York. I had the opportunity to present my individual research applying a concept we are practicing in our writing center: participatory hospitality. My presentation was on a sociological concept, mattering, and how tutors and writing center staff should practice this in their writing centers. I hoped my presentation would be beneficial in other writing centers, and that I could further the conversation about mattering within writing center realms.
What surprised me was that during the conference keynote address, the faculty presenters cited various undergraduate research articles published in the MSU-based journal, Young Scholars in Writing. Lauren Fitzgerald and Melissa Ianetta, authors of The Oxford Guide for Writing Tutors, made a case for the merits of undergraduate research. When questioned about the authority of undergraduate researchers, the presenters responded that they consider undergraduate research to be more valuable than the research published by writing center professionals. Tutors are tutoring everyday. And who best to discuss tutoring and tutor development than tutors?
As tutors we accept a certain authority over writing, and we use that authority to have conversations about writing with students who come to our center. In our writing center, we set aside time to discuss any struggles we encountered over that week in tutoring. We seek out each other's expertise when we are faced with our uncertainties. So why would we not seek out and utilize that expertise from other institutions' tutors? After attending NCPTW, I have a more fully formed idea of the resources that are available to us as tutors. I'm glad to know we have this cache of undergraduate writing-center-centric research where we can feel represented, validated, and challenged by our peers.
Tutors Tayler Veltkamp,Destiny Brugman, Erin Strickland,and Adrienne Geraci at NCPTW