Visit MSU | Experience Our Campus
We invite you to come see all that Montana State University has to offer! College is a big decision and it's important to make sure MSU is the right place for you.

Before you Visit
Learn more about Montana's premier university before you visit, and discover what makes MSU such a dynamic and exceptional place.


Starting Out
We recommend taking the following steps to ensure your visit starts off on the right foot!
Arrive Early
Allow extra time to locate the campus and to park. We recommend parking in the visitor section of the parking garage; please refer to your visit confirmation email for additional information.
Get Your Visitor Packet
Stop by the Admissions Office in Strand Union, Room 201, prior to your first scheduled meeting or tour, to check-in and pick up your visitor packet.
Watch our Visit Video
Join us about 15 minutes prior to your selected campus tour for an introductory MSU video.
Tours & Visiting Opportunities
A visit to the MSU campus will provide opportunities to meet faculty, staff and students, and to explore life at Montana State! Because selecting a college is such an important decision, families are always welcome and encouraged to participate. MSU offers group visits during our MSU Friday events, daily campus visits and the option to do a self-guided tour.
Daily Visits
Daily visits are available Monday through Friday, year-round, with the exception of major holidays. Students can attend a campus tour, visit our residence halls, meet with an admissions counselor, and get more information from academic departments of interest.

To schedule your visit, you are encouraged to complete the registration form or call at least two weeks in advance of your planned visit. If you have questions, please feel free to contact the Campus Visit Coordinators in the Office of Admissions at campusvisit@montana.edu, (406) 994-1989 or toll free 1-888-MSU-CATS. You are also more than welcome to just "drop in" and go on a campus tour.
8:45am - Introductory MSU welcome and video presentation
9:00am - Explore MSU on a campus tour
10:00am - Experience on-campus housing
11:00am - Attend an academic information session
12:00pm - Break for lunch
1:00pm - Meet with an Admissions Counselor
Academic information sessions are also available at the following times:
11:00am - Architecture Info Session
11:00am - Engineering Info Session
11:00am - Imagine Your Future: Why Humanities Matter
12:00pm - Honors College Info Session
1:10pm - Engineering Info Session
1:10pm - University Studies Info Session (undecided students)
If you are interested in attending any of the sessions listed above, please select them when scheduling your campus visit.
Schedule now>>
Available Sessions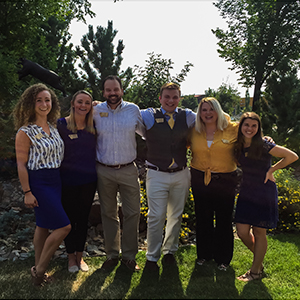 Meet with an Admissions Counselor
We look forward to answering all of your questions about the admissions process, scholarship opportunities, academic programs, student life, Bozeman life, and everything else that Montana State University has to offer. This is a casual visit (not an interview), so families are encouraged to join in on the fun.
Not sure what to ask? Here are some suggestions.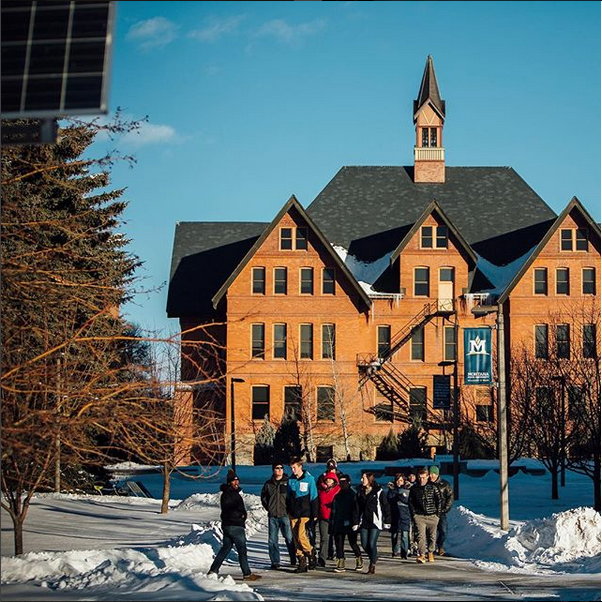 Campus Tours
Monday - Friday
9 a.m. & 2 p.m.
Campus tours are led by our student AdvoCats and encompass the main areas of campus with a narration of the academics, student life and history of MSU. Tours last 45-60 minutes and depart from SUB 201 at 9am and 2pm Monday-Friday.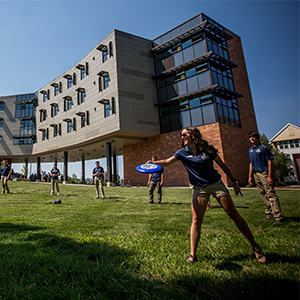 Residence Hall Information Session
Monday - Friday
10 a.m. & 3 p.m.
The Residence Life tour provides an overview of every living option on campus and allows visitors to view a residence hall room and tour the dining hall. Tours are led by MSU students and typically last about an hour.
For additional info, contact the Residence Life Department at (406) 994-2661 or via housing@montana.edu
Visit with a Faculty Member
If you're interested in a specific academic department, we can help schedule a meeting with a faculty member. These meetings cover the various courses offered, engagement opportunities and career options within a certain major. If you're uncertain about what you want to study, you can visit with a University Studies Advisor who can provide a broad overview of the academic opportunities at MSU.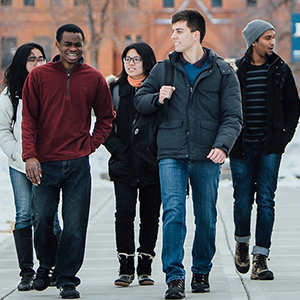 Visit with a Diversity Ambassador
Diversity Ambassadors are student volunteers within Montana State University's Office of Admissions that provide guidance and insight for prospective students who are considering making MSU their next home. Diversity Ambassadors serve as a vital resource for underrepresented students throughout every stage of the admissions process.

Learn more about our Diversity Ambassadors online here!

Classroom Visits
By appointment - Fall and Spring semesters only

Join us for a campus visit and you'll have the opportunity to observe a real class taught by a real professor. Most professors require advanced notice for prospective students to attend class. Please check out our sample class list and let us know if you find a class you are interested in observing!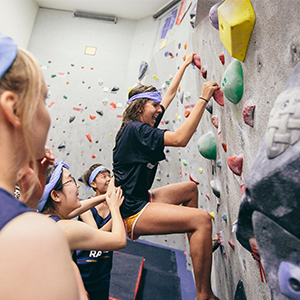 Fitness Center Tour
Monday - Friday
Anytime 8 a.m. - 5 p.m.
We offer a 20-minute tour of MSU's 14,000 sq. ft. state-of-the-art and award-winning fitness facility which includes 3 gymnasiums, a 25-yard 8-lane pool, 20-foot climbing wall, extensive weight lifting area, and so much more. You don't need to sign up in advance, just stop by the front desk of the Marga Hosaeus Fitness Center 8am-5pm Monday through Friday. (And don't forget to check out our Outdoor Recreation Center!)
Group Visits


MSU Fridays are a fun way to check out the campus! Our preview days offer tours, meetings with faculty members, advice from current students, sample classes and much more. For more info and to register, visit our
MSU Friday page.
School & Community Visits
We welcome larger group visits every year, including middle/junior high schools, TRiO programs, and more! We can accommodate these visits Monday-Friday, year-round. Please email or call our Campus Visit Coordinators to discuss what options are available.
Maps, Directions & Parking
Getting Here
Nestled in southwest Montana just over an hour north of Yellowstone National Park, Bozeman is an incredibly accessible community. Located along Interstate 90, we are within easy reach of day trips from several surrounding states. For longer trips, Bozeman Yellowstone International Airport is the state's largest and businest airport, and offers non-stop flights to 15 U.S. cities, with connecting flights to dozens more.
Image courtesy of Big Sky Resort.
Directions to Campus
Bozeman, Montana is located on I-90. Two interstate exits will bring you to the MSU campus in Bozeman.
Please park in the Hourly Pay Parking area located in the parking garage accessible from South 7th Ave, just south of Grant St. The Office of Admissions will provide complimentary parking on the day of your visit. Please refer to your visit confirmation email for instructions on obtaining your parking pass.
The Admissions Office is located across Grant St. from the parking garage in the Strand Union Building (SUB) Room 201. Go through the South entrance and up the stairs. The Admissions Office is located right across the hall from the SRO Coffee Shop - first door on your right.
Many of our visitors prefer to use GoogleMaps to locate campus. Although the Admissions office does not have an actual physical address, you can use the intersection outside of the Strand Union Building to generate good turn instructions. The intersection is: South 7th Ave and West Grant St, Bozeman, MT 59715.


Take exit 309 onto Main Street and proceed west to Willson Ave.
Turn left on Willson Ave. and travel 18 blocks to Kagy Blvd. (Willson will curve slightly here)
Turn right on Kagy Blvd. and continue to South 7th Ave.
Turn right on South 7th Ave. and continue to the hourly parking/garage entrance on the left side.
Take exit 305 onto North 19th Ave. and follow it south approximately 3.5 miles to Kagy Blvd.


Turn left onto Kagy Blvd. and continue to South 7th Ave.


Turn left and continue to the hourly parking/garage entrance on the left side.
Campus Maps
Printable Campus Map
Download and print the campus map to take with you while you visit the Montana State University campus.
Online Campus Map
Find your way around campus to locate specific buildings and services through the MSU Campus Map powered by Google.

Local Info & Discounts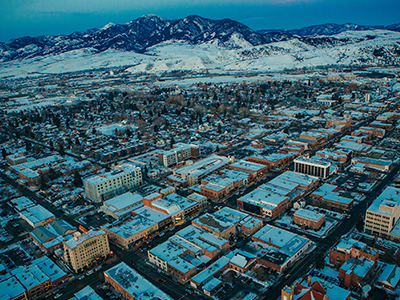 Bozeman offers dozens of opportunities in every season.
Whether it's your first time visiting, or you're a seasoned veteran of southwest Montana, Bozeman offers something for everyone. From unparalleld access to outdoor adventure and natural beauty, to a thriving arts and cultural scene, our town is the complete package. While you're here, be sure to explore our historic downtown district. If outdoor adventure is more your speed, take a drive up to Hyalite Canyon, or explore the Bridger Mountains. Don't forget to ask our staff for their recommendations when you visit!

Explore more information on southwest Montana below, including some of our favorite places!
Visitor Discounts by Category
Frequently Asked Questions
We've compiled a few of our most often-asked questions with answers below. If you have a question that is not addressed below, feel free to email us at campusvisit@montana.edu, or call us at 406-994-1989.