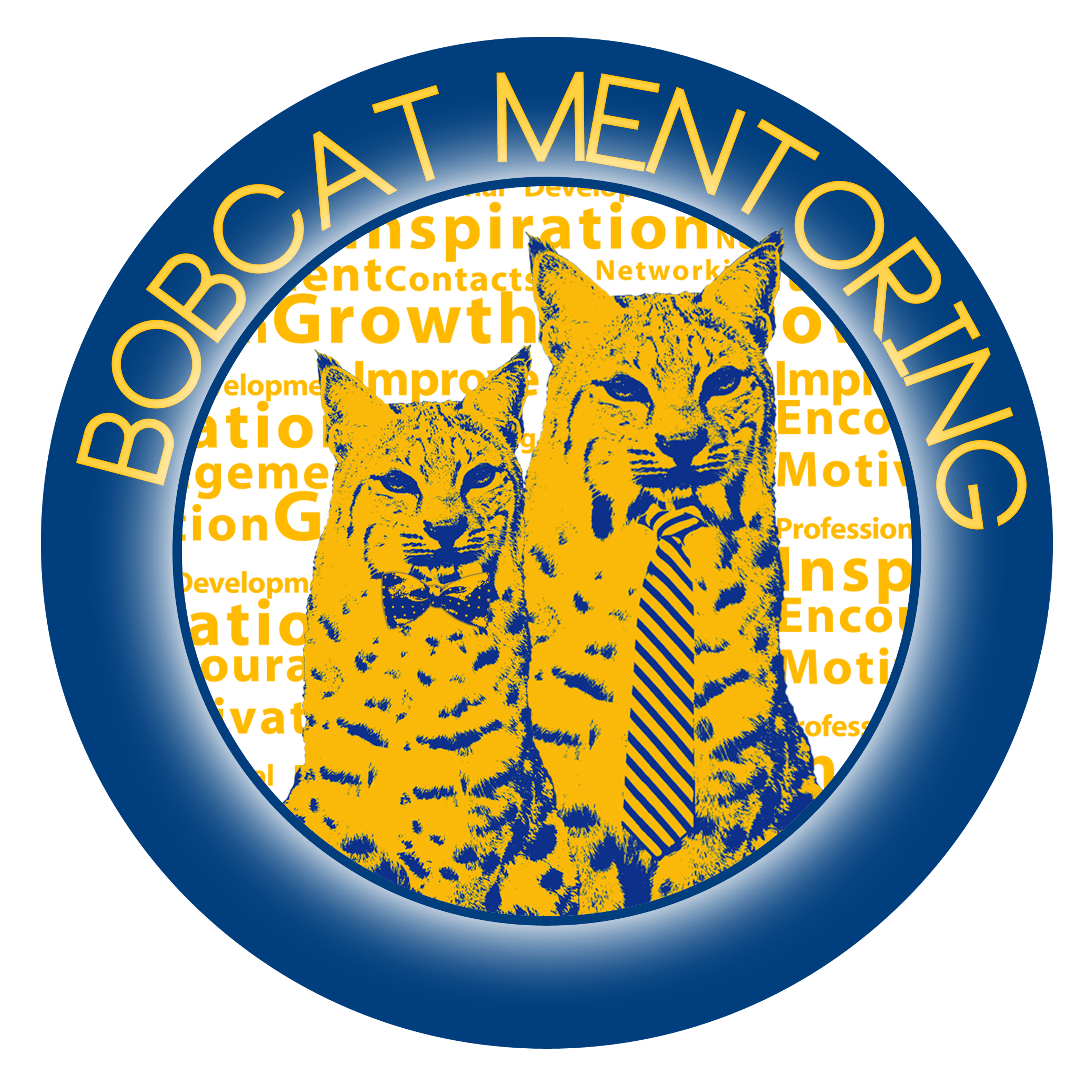 You've faithfully completed your class assignments, passed your exams, and somehow managed to finish group projects while working part-time and participating in an extracurricular activity or two. Somewhere in the back of your mind, you might have wondered where is this all going to lead? Now is the time to find out...
The MSU Alumni Foundation and MSU Career & Internship Services are proud to host the MSU Bobcat Mentoring Program designed specifically to connect you with outstanding MSU Alumni ready to share their stories, networks and experiences to fast track you to the possibilities of your future.
This program is designed to allow you to network with an MSU Alumni who has created an unsurpassed career and are now willing to share their "wisdom." You'll meet for the first time in September then you'll have the opportunity over the next year to ask questions, share ideas, and learn from someone who has broken some pretty impressive ground.
Interested?
Take a few minutes to apply or if you have questions please contact Mary-Martha Bahn, Bobcat Mentor program coordinator at 406.994.4951.
Details:
Apply by clicking on the link below. Application deadline is August 31, 2018.
Sit for a short interview sometime in early September.
Mentor-mentee matches will be made by the third week in September.
Attend the kick-off September 28, 2018.
Program continues with weekly "conversations" (email, phone, Skype, or in-person meetings) throughout the year. Plan to spend roughly one hour a week with your mentor.
Enjoy the Bobcat Mentor Closing Celebration.