Office of Financial Education
Our Mission
The Office of Financial Education serves the Montana State University community by providing financial education to students and graduates so that they gain financial independence and a means to achieve their life goals. Within the office, we educate and support our students to ensure that they can manage debt, thoughtfully consider the role of both loans and savings, and develop sound budgeting skills.
Events and Activities:
What is FAFSA? Workshop: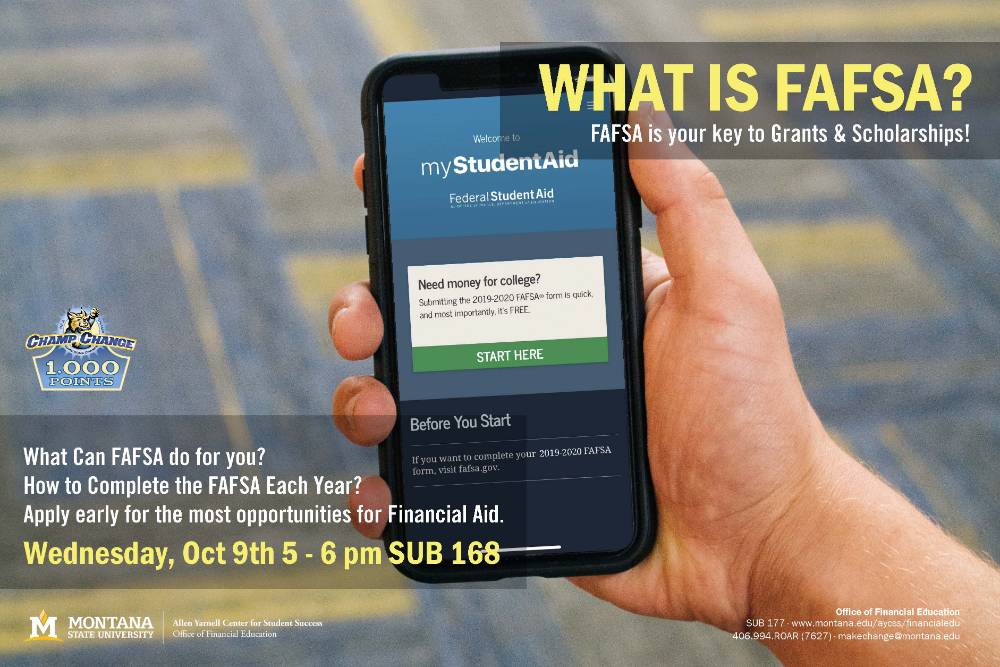 Scholarships 101 Workshop: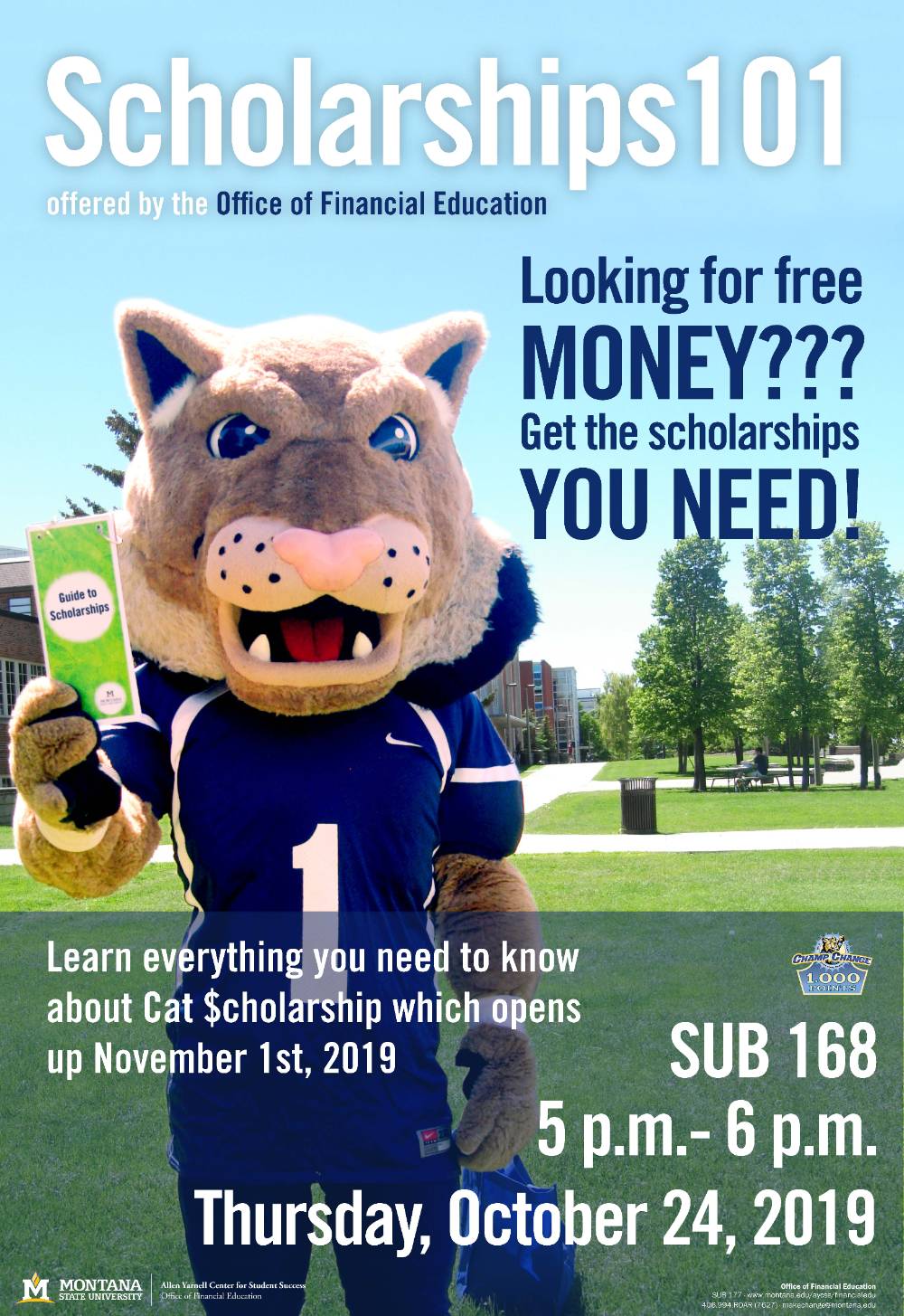 Financial Football:
Play Financial Football! Challenge yourself and your friends to a game. Will your knowledge help your favorite team score a touchdown!? Click here to play.
Allen Yarnell Center for Student Success
177 Strand Union Building
P.O. Box 174180
Bozeman, MT 59717-4180