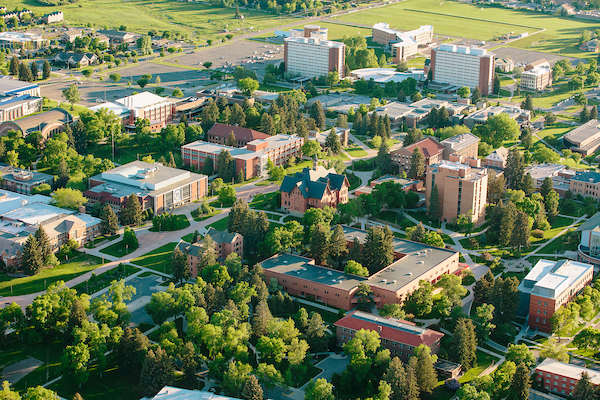 Bobcat Bulletin is a weekly e-newsletter designed to bring the most recent and relevant news about Montana State University directly to friends and neighbors via email.
Want to know about concerts, lectures, athletic competitions and other MSU events taking place on campus or in the community? Subscribe to Bobcat Bulletin.
Want to have MSU's many resources - from understanding the financial crisis to planting in the arid Montana climate to business development strategies - at your fingertips? Subscribe to Bobcat Bulletin.
Want to be among the first to know what's happening at MSU in terms of academics, community partnerships, infrastructure, research and economic development? Subscribe to Bobcat Bulletin.
The Bobcat Bulletin will be delivered each Friday. All are welcome to subscribe by simply entering an email address here. This listserv will be used only for the Bobcat Bulletin.
Frequently Asked Questions
Articles and resources containing information useful to the people of the Gallatin Valley and beyond and originating from Montana State University.
Events associated with Montana State University.
Success stories about Montana State University students, faculty and staff.
Activities and partnerships highlighting collaboration between Montana State University and the local community.
The editor will select items based on their applicability to the local community and available space within the document.
Send an email to University Communications by Tuesday of the week in which you would like to see your entry.
Events should be entered into the MSU Calendar of Events. This is the first place the editor will look to mine information.
Suggestions for feature spots should be sent via email. The subject line should read, "Bobcat Bulletin Submission". The email should include a link or the full text of the article, as well as applicable photos.
Send an email to University Communications. This newsletter will evolve to best meet the needs of the community and all constructive criticism and comments are appreciated.