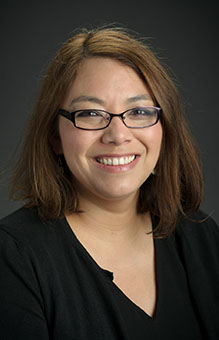 Dr. Virginia K. Bratton
Associate Professor of Management


Office: 338 Jabs Hall
Email: virginia.bratton@montana.edu
Phone: (406) 994-6785
Courses:
BMGT 335 - Management and Organization
Research Interests
Ethics in academic and business contexts
Human resource management issues such as pay equity and performance appraisal cynicism
Impression management and organizational politics
Leadership
Expertise & Service
Practitioner presentations and workshops on a variety of topics including conflict management, ethics, HR functions, stress management, etc.
Survey design and administration
Former member of Gallatin Valley Human Resources Association Board of Directors
Former member of Bozeman Symphony Orchestra Board of Directors


Bio
Virginia K. Bratton joined MSU in 2007. She teaches undergraduate courses in organizational behavior, human resource management, and leadership. Her research focuses on business ethics, pay equity, and performance appraisals, and she has published in the Journal of Organizational Behavior and Journal of Vocational Behavior, as well as other journals. Dr. Bratton has designed and delivered workshops to business practitioners, faculty, staff, and administrators on a variety of HR topics including topics such as business ethics, conflict management, and stress reduction. She recently co-authored a book with Connie Strittmatter, Teaching Plagiarism Prevention to College Students: An Ethics-Based Approach.


Google Scholar profile: https://scholar.google.com/citations?user=y2ZRazxcUjIC&hl=en
ResearchGate profile: https://www.researchgate.net/profile/Virginia_Bratton?ev=hdr_xprf
Selected Publications
"Extreme Careerism: The Dark Side of Impression Management," co-authored with K.M. Kacmar, In R. Griffin & A. O'Leary-Kelly (Eds.),

The Dark Side of Organizational Behavior

, San Francisco, CA: Jossey-Bass (2004)
Awards
Framing Pay Equity for Montana Businesses (with Amber Raile), Women's Foundation of Montana, Helena, MT., Summer 2014, Awarded $5,900
An Experimental Investigation of the Impact of Contemplative Practice on Ethical Decision-Making (with Myleen Leary), Vice President for Research and Economic Development Expansion Funds, Montana State University, Summer 2014, Awarded $10,000
Recipient of Faculty Excellence Grant, Montana State University, Fall 2013, Awarded $5,000
Winner, Best Paper, Human Resources Stream, Annual Meeting of the Australia New Zealand Academy of Management, Melbourne, VIC, AU, (

Performance Appraisal Cynicism: Causes and Consequences

), 2009
Recipient of Faculty Short-term Professional Development Grant, Montana State University, Fall 2008, Awarded $750
Recipient of Faculty Short-term Professional Development Grant, Montana State University, Spring 2008, Awarded $2,855
Gygax, A., Teo, E. J., & Bratton, V. K. The Regulation of Cash Dealer Transactions: To Comply or Not to Comply-- and Why?, Faculty Research Grant, Faculty of Economics and Commerce, University of Melbourne, 2007, Awarded $3,500 (AUD)
Bratton , V. K. Emotion: The Missing Ingredient in the Ethical Decision-Making Process. Early Career Researcher Grant, University of Melbourne, 2007, Awarded $12,500 (AUD)
Kraimer, M.L., Brown, M. & Bratton, V. K. Performance Appraisal Politics: A Case of Managerial Malevolence? Faculty Research Grant, Faculty of Economics and Commerce, University Of Melbourne, 2005, Awarded $18,000 (AUD)
Winner, Best Paper, Human Resources Division, Annual Meeting of the Academy of Management, Seattle, WA, 2003. (

Situational versus Dispositional Factors as Antecedents of Ingratiatory Behaviors in Organizational Settings

)
Education
Ph.D. Organizational Behavior and Human Resources, Florida State University, Tallahassee, FL, 2004
M.A. Arts Administration, Florida State University, Tallahassee, FL, 1999
M.A. Certificate, Reubin O'D Askew School of Public Administration & Policy, Florida State University, Tallahassee, FL, 1999
B.A., Political Science; Cultural Arts (music), Concordia College, Moorhead, MN, 1995
Favorite Links
This tool is sponsored by the US Department of Labor and I recommend it as a tool to students and colleagues seeking to design their resumes or create new job positions. It indexes just under 1000 job descriptions and includes occupational information such as ksa's, pay ranges, forecast job demand, and much more. http://www.onetonline.org/

This website offers several useful tools to students including sample company interview questions, employee ratings of companies, and employee-reported salary ranges for specific jobs within the company. It's a great place to get a sense of an organization's culture and to research how the average employee views the company. https://www.glassdoor.com/index.htm