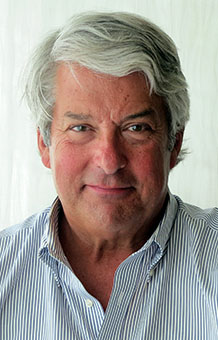 F. William "Bill" Brown
Professor of Management


Office: 242 Jabs Hall
Email: billbrown@montana.edu
Phone: (406) 994-4682
Courses:
BGEN 499 - Sr. Thesis/Capstone: Strategy
Research Interests
Emotional intelligence
Transformational leadership
Assessment of learning
Pedagogy
Expertise & Service
Organizational development
Bio
F. William "Bill" Brown is a Professor of Management in the Jake Jabs College of Business & Entrepreneurship (JJCBE) at Montana State University in Bozeman, Montana. At the university, he teaches courses on leadership, management, and strategy, and consults with a variety of business and industry clients. Bill is a native of New Orleans. Before becoming an academic and consultant, he had a 20-year career as an Army officer serving in a variety of leadership positions both in the U.S. and overseas.

Prior to coming to Montana State University, Bill was a faculty member at the University of Nebraska-Lincoln and at Baylor University. At those universities he taught management and leadership courses and did university-sponsored consulting work with business, industry, academic, and governmental organizations. In addition to his bachelor's degree in Psychology, he has a master's degree in Public Administration, an M.B.A., and received his Ph.D. in Business Administration from George Washington University in Washington, D.C.

Like his teaching and consulting, his research and writing interests center on leadership, organizational development, and pedagogy. He co-authored a textbook, Interpersonal Skills for Leadership, published by Prentice Hall and is the editor of Perspectives on Management, published by CourseWise Inc. He is the author of over 30 articles which have appeared in in a variety of academic journals, including: The Journal of Applied Psychology, The Journal of Organizational Behavior, The Journal of Behavioral Decision Making, Research in Higher Education, and The Journal Education for Business.

Bill is the recipient of numerous teaching awards, including the President's Excellence in Teaching Award, the Students Choice Award for Excellence in Teaching, the JJCBE Code of Excellence Award, the Thomas Nopper Award for Teaching Excellence, the MSU Alumni Association & Bozeman Area Chamber of Commerce Award for Excellence and the Harold & Reta Haynes Faculty Fellow Award for Excellence in Teaching, Research, and Service.

When Bill is not working, he can most likely be found pursuing his twin passions of fishing and shotgun sports, or traveling and camping in his Airstream Trailer with his wife somewhere in the Rocky Mountain west.


Google Scholar profile: https://scholar.google.com/citations?hl=en&user=alz86lEAAAAJ&view_op=list_works&sortby=pubdate

ResearchGate profile: https://www.researchgate.net/profile/F_Brown/publications

Selected Publications
"Organizational Change and Development: The Efficacy of Transformational Leadership Training," co-authored with D.R. May, Journal of Management Development, 31 (6), 520-536. (2012)
"Interpreting standardized assessment test scores and setting performance goals in the context of student characteristics: The case of the major field test in business," co-authored with Agnieszka Kwapisz and Richard Semenik, Journal of Education for Business, 87 (1), 7-13. (2012)
"Does Emotional Intelligence—as Measured by the EQI—Influence Transformational Leadership and/or Desirable Outcomes?" co-authored with Scott Bryant and Michael Reilly, Leadership and Organizational Development Journal, 27, (5), 330-351. (2006)
"Transformational Leadership and Emotional Intelligence: A Potential Pathway for an Increased Understanding of Interpersonal Influence," co-authored with Dan Moshavi, Journal of Organizational Behavior, 26: 1-5. (2002)
"Herding Academic Cats: Faculty Reaction to Transformational and Contingent Reward Behaviors by Department Chairs," co-authored with Dan Moshavi, Journal of Leadership Studies, Special Issue: Leadership in Higher Education, 8(3), 79-93. (2002)
"Procedural Justice Explanations and Employee Reactions to Economic Hardship: A Field Experiment," co-authored with J. Schaubroeck and D. May, Journal of Applied Psychology, 29, (3), 455-460. (1994)
Awards
Bozeman Chamber of Commerce / MSU Alumni Association Excellence in Teaching Award: Seven awards since 1999, most recent in 2016, selected by outstanding students being recognized for their own excellence.
The Harold & Reta Haynes Faculty Fellow Award: Selected annually by the Dean of the College of Business for Excellence in Teaching, Research and Service, 2001- 2013.
Gary K. Bracken Excellence in Teaching Award, by vote of all graduating seniors in the College of Business, Awarded in 2011
Beta Gamma Sigma Professor of the Year, selected by Business Honor Society students, 2006
Code of Excellence: Awarded by College of Business faculty vote as the faculty member best exemplifying the core values of the College of Business, 2003.
Cox Family Award for Excellence in Creative Scholarship and Teaching: Selected by senior university administrators, 2001.
MSU President's Award for Excellence in Teaching: Selected by the Teaching and Learning Committee, 2000.
College of Business Advisory Council Award for Excellence in Research: 2000.
Honorary Member, Gold Key National Honor Society: Selected by Honor Society students, 2000.
Thomas Nopper Award for Teaching Excellence: Selected by College of Business administrators, 1999.
Outstanding Educator Award, University of Nebraska Parent Teachers Association, 1996.
Teacher of the Year, USA-Baylor University Graduate Program in Health Care Administration, selected by students, 1991.
Education
Ph.D. Organizational Behavior and Development, Human Resource Management, The George Washington University, Washington D.C., 1987

M.B.A. General Management, Golden Gate University, San Francisco CA, 1979
M.P.A. Manpower Management, Golden Gate University, San Francisco CA, 1977
B.A., Psychology, Louisiana State University, Baton Rouge LA, 1970