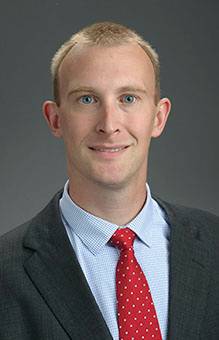 Research Interests
Business analytics
Optimization under uncertainty
Public sector operations research
Supply chain management
Bio
Dr. Andreas Thorsen researches applications of optimization under uncertainty. Some specific examples include network design, inventory control, supply chain management, emergency transportation, multiple criteria decision-making, and not-for-profit operations management. He has also been involved in military research relating to both information and transportation systems. Prior to his doctoral studies, Dr. Thorsen worked for The Sherwin-Williams Company in Columbus, Ohio, in several management and engineering roles.


Google Scholar profile: https://scholar.google.com/citations?user=Pjk08QYAAAAJ&hl=en
ResearchGate profile: https://www.researchgate.net/profile/Andreas_Thorsen3
Selected Publications
Thorsen, A., & McGarvey, R. (2017). "Efficient Frontiers in a Frontier State: Viability of Mobile Dentistry Services in Rural Areas, European Journal of Operational Research," DOI 10.1016/j.ejor.2017.07.062.
Improving Air Force Enterprise Resource Planning-Enabled Business Transformation

, co-authored with J. Riposo, G. Weichenberg, C. Duran, B. Fox, and W. Shelton, RR-250-AF, RAND Corporation, Santa Monica, CA. (2013)
"Robust Optimization Model for a Dynamic Network Design Problem Under Demand Uncertainty," co-authored with B. Chung, T. Yao, and C. Xie, Networks and Spatial Economics, 11(2): 371-389. (2011)
Awards
Best Paper Award: Supply Chain and Logistics Track, "Robust Inventory Control under Lead Time Uncertainty" (co-authors: Hongcheng Liu and Tao Yao) at Industrial and Systems Engineering Research Conference (ISERC) 2013.
Academic Computing Fellowship, Penn State University, 2011-2014
Education
Dual Ph.D., Industrial Engineering and Operations Research, The Pennsylvania State University, State College, PA, 2014

B.S., Industrial Engineering, The Pennsylvania State University, State College, PA, 2005
Favorite Links