The Center for Bilingual and Multicultural Education
The Center for Bilingual and Multicultural Education (CBME) has been revitalized to support the Montana State University (MSU) community and tribal nations across Montana by generating multiple funding streams focusing on the following program areas: revitalization and maintenance of Indigenous languages, facilitation of culturally responsive pedagogy in k-12 schools including the integration of Indian Education for All across the curriculum in all content areas and at all levels, academic support for American Indian English Language Learners, as well as a variety of projects designed to promote social justice by increasing cultural sensitivity.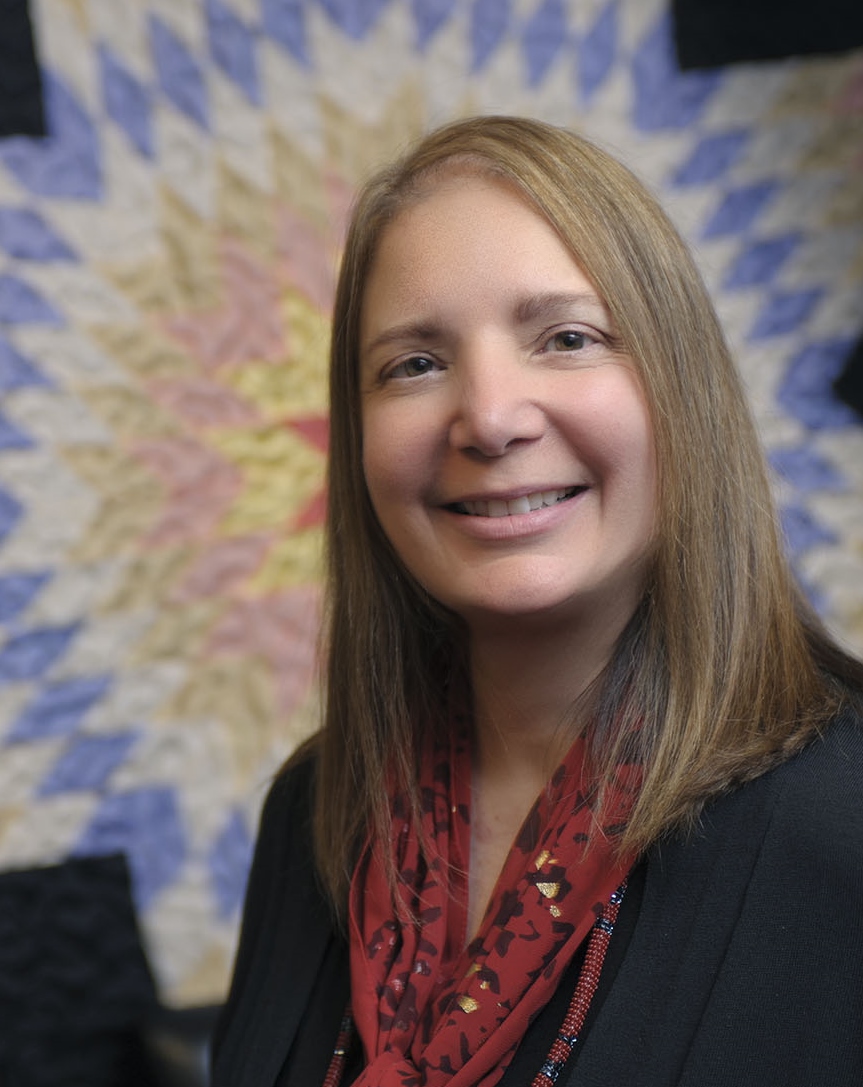 Dr. Jioanna Carjuzaa
Executive Director
Lisa Perry
Director of Administration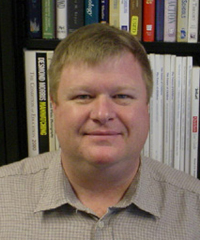 Dr. Willam Ruff
Associate Director
Nancy Hystad
Administrative Associate
U.S. Department of Education, Office of English Language Acquisition, National Professional Development Program
On September 19, 2016 we were notified that the Center for Bilingual and Multicultural Education was awarded $2.7 million to recruit and educate 60-90 middle and high school teachers from schools across Montana with significant proportions of American Indians and others identified as Limited English Proficient students (LEPs) in hopes of raising the academic achievement of these students. The MontTELLs grant project seeks to provide professional development and mentoring to the participants in each of two interventions. In order to determine the most effective way to support teachers of LEPs, schools will be randomly assigned to one of two programs and all participants in that school will receive the intervention randomly selected for that school. Using this cluster-randomized clinical trial design we hope to be able to provide causal evidence regarding the efficacy of the interventions. One intervention will consist of an intensive five-week online course addressing language acquisition theories and instructional strategies for teaching LEPs followed by mentoring. The second intervention will consist of 12 credits of graduate study coursework towards a Culturally and Linguistically Diverse Education Certificate spread over two summers with mentoring sandwiched in between during the academic year. Over the five years of the grant, we will recruit participants from the secondary schools of our consortium member school districts to participate in one of three cohorts. Each cohort will consist of 20-30 participants of which about half will come from schools randomly selected for one of the two intervention groups.
For more information please contact Dr. Jioanna Carjuzaa at 406.994.4941 or carjuzaa@montana.edu
MSU receives grant for project to help raise achievement of Limited English Proficient students in Montana--Article 2016
General Information about MontTELLs
---
U.S. Department of Education, Office of Indian Education, Professional Development Grant
On September 25, 2016 we were notified that the Center for Bilingual and Multicultural Education was awarded almost $1.3 million to recruit, educate, certify, place and induct 25 American Indian educators as school administrators. This grant in partnership with Little Big Horn College (LBHC) implements an innovative approach to preparing school administrators capable of meeting the demands for instructional leadership in schools with high populations of American Indian students while evaluating best practices in preparing and development American Indian school leaders. This project will continue the work of three highly successful Indian Education Professional Development grants that trained and certified over 100 school administrators of which over 85% have been placed and inducted throughout the Northern Plains, Alaska, and across the U.S. The approach integrates problem-based, authentic instructional methods, extended field experiences, and American Indian traditional leadership styles to contextualize leadership preparation for rural schools in and around the Indian Reservations of Montana, South Dakota, North Dakota and Wyoming. These elements reflect scientifically-based, best practice methods in principal preparation programs. This project combines standards-based instruction, public school improvement, and traditional cultural models of leadership; integrating the knowledge of university scholars, tribal elders and experiences of American Indian school leaders; while establishing networks of support that serve participants from program admission to mastery of their role as an educational administrator.
For more information please contact Dr. William G. Ruff at 406.994.4182 or wruff@montana.edu or visit ILEAD
MSU program to recruit, educate American Indian school leaders receives $1.3 million--Article 2016
---
Spencer Foundation Grant
In April 2016, we were awarded a Spencer Foundation grant. To keep in line with the expressed purpose of Spencer funded conferences, we assembled scholars/experts "with substantive knowledge, theoretical insight and methodological expertise" in Indigenous language immersion teaching and learning in an effort to support our language and culture teachers in Montana and assemble ways "that build upon and reach beyond familiar modes of thinking concerning problems in education research." The Center for Bilingual and Multicultural Education at Montana State University was happy to host the Immersion Programs Conference: Revitalizing Endangered Indigenous Languages this summer in Bozeman, July 25th-27th to support our Class 7 teachers and other language instructors and help them develop or expand their immersion language programs.

2016 Immersion Programs Conference: Revitalizing Endangered Indigenous Languages - Agenda
Featured Experts/Scholars
2016 Conference Participants
MSU CBME Hosts Conference - Article


2016 Immersion Programs Conference: Revitalizing Endangered Indigenous Languages Highlights

-Keynote Speaker Ryan Wilson--National Update
-Nkusum Salish Immersion School--Panel Discussion
-Fort Belknap Language Preservation Program--Panel Discussion
-Mike Jetty--Intellectual Copyright
-Dr. Richard Littlebear--Class 7 Certification
-Experts/Scholars--Poster Presentations
-Experts/Scholars--Panel Discussion
-Senator Jonathan Windy Boy-Legislative Update
-Dr. Martin Reinhardt--Review of Webinars

Anishinaabemowin Immersion Language Lesson taught by Barbara Nolan
Barbara Nolan's Powerpoint
Webinar 1: Indigenous Language Immersion Assessment
Webinar 2: Indigenous Language Immersion Curriculum Development
Webinar 3: Developing and Implementing an Indigenous Language Immersion Lesson Plan
---
Title II: Improving Teacher Quality Grant -- Class 7 Conference
Over 100 Class 7 Indigenous language and culture teachers and other language instructors and supporters from school districts and communities across Montana attended a three-day professional development institute in June 2015, focusing on pedagogical strategies for teaching American Indian languages. Keynote speakers included Dr. Richard Littlebear, President of Chief Dull Knife College and leader in Indigenous language revitalization, and Terry Brockie, Blaine County Superintendent of Schools and language teacher. Littlebear, who was instrumental in passing the Class 7 legislation in 1995, was honored during this twenty-year anniversary celebration. Arlene Augare, the first language instructor to ever earn a Class 7 certificate, was also recognized. A panel of dignitaries featuring Carla Lott, Native American liaison for Montana Senator John Tester; Casey Lozar, Montana State Tribal Economic Development Commission; State Senator Jonathan Windy Boy; and representatives involved in language preservation efforts from each reservation shared their efforts.
September 2015 Center for Bilingual and Multicultural Education Hosts Summer Workshops, page 4
---
Indian Leadership Education and Development (ILEAD) Project
The purpose of the ILEAD project is to recruit, educate, certify, and place American Indian educators into administrative positions in schools with high populations of American Indian students. American Indian educators participating in the program earn graduate degrees (Masters, Educational Specialist, and Doctoral degrees) as well as fulfilling state licensure requirements for k-12 Principal or School Superintendent. The curriculum focuses instruction on local school improvement initiatives through problem-based learning assignments. Each candidate is assigned a mentor who is an experienced administrator. Classes are delivered during the school year using computer-based instruction and summer classes are held on the MSU campus in Bozeman, Montana. Since the inception of the program, more than 100 American Indian educators have completed the program and most are currently serving as principals, school superintendents, or tribal, state, or federal education officials in Montana, South Dakota, North Dakota, Alaska, Wyoming and Washington, D.C.

September 2011 Bill Mendoza: ILEAD at MSU, page 3
September 2009 Becoming Educational Leaders, page 2
September 2009 ILEAD Gallery Walk for Indian Education, page 3
June 2009 ILEAD Congratulates First Cohort, page 3
---
Title II: Improving Teacher Quality Grants -- Indian Education For All (IEFA)
June 2012-June 2015 -and- January 2014-September 2015

The most recent annual Indian Education for All (IEFA) professional development conference for K-12 teachers was held in late June 2015 with 31 participants, all scholarship recipients who had attended Carjuzaa's NASX graduate online course titled, Indian Education for All: A Model for Culturally Responsive Pedagogy. This annual conference brings teachers from Montana schools to Bozeman and shows them how to incorporate Indian education into their classroom curriculum. This is the second Title II: Improving Teacher Quality grant on IEFA Carjuzaa has been awarded. To date, 60 k-12 teachers have participated in the NASX courses and attended the summer conference. Ed Schupman, Director of Education at the National Museum for the American Indian, Jennifer Stadum, IEFA Implementation Specialist from the Office of Public Instruction, and Michael Munson, ILEAD student and instructor at Salish Kootenai College, were among the speakers.

September 2015 Center for Bilingual and Multicultural Education Hosts Summer Workshops, page 4
January 2014 Carjuzaa Receives Grant for IEFA Instruction, page 1
September 2013 Indian Education Teaches Educators, page 2
---
Indian Education for All Professional Development Workshops
The fall 2015 annual Indian Education for All (IEFA) professional development workshop focused on Native American Studies (NAS) graduate courses at MSU that support the implementation of IEFA. The full day workshop, facilitated by Dr. Jioanna Carjuzaa, featured faculty who presented overviews of the classes they teach for the 12 credit, graduate online certificate in NAS. To conclude, a panel of instructors and moderator Dr. Walter Fleming, NAS department head, discussed the challenges and benefits of conducting classes online.
---
Society of INdigenous Educators (SINE)
SINE increases opportunities for American Indian students enrolled in the Teacher Preparation Program at MSU. By providing academic, personal, career, and financial support and guidance to our American Indian students we are contributing to the recruitment, retention, graduation, and placement of American Indian teachers and improving the diversity of the k-12 teaching corps. Currently in Montana, even though American Indians constitute 6.4% of the total population and 13.7% of the k-12 student population, only 2.68% of the k-12 teachers in our state are American Indian (OPI, 2014). SINE was designed to be holistic, comprehensive, on-going, and discipline-specific. We are helping our American Indian students to make a more successful transition from student to beginning teacher.