Locations & Hours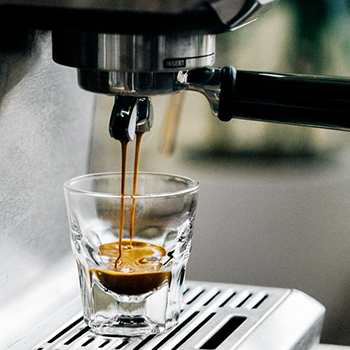 SRO
Spring 2021 Hours:
Mon - Fri | 7:30am - 3:30pm
Sat - Sun | CLOSED

MSU Saturday: April 17
Open 8am-12pm
Summer 2021 Hours: Starting May 10
Mon - Fri | 7:30am - 3pm
Sat - Sun | CLOSED

Closed for Holiday: May 31 & July 5
Location: Strand Union Building, main level at the south entrance
A relaxed spot for specialty coffees, teas, Italian sodas, and freshly made Indulge Bakery items. If you're in a hurry, grab and go options are also available. High top tables and comfy armchairs await you!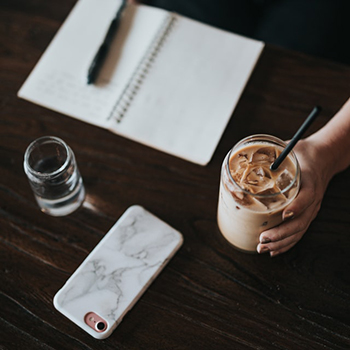 One Eleven
Spring 2021 Hours:
Mon - Fri | 7am - 2pm
Sat - Sun | CLOSED
Location: Rendezvous Dining Pavilion
Your one stop espresso shop featuring delectable pastries and coffee drinks galore. Bakery items made from our Indulge Bakery.
Brewed Awakening
Spring 2021 Hours:
Mon - Thurs | 8am - 6pm
Fri | 8am - 4pm
Sat - Sun | CLOSED
Location: Renne Library, main floor
A quiet and laid-back coffee joint perfect for your study session. Snacks and grab and go items also available so you don't need to leave the library!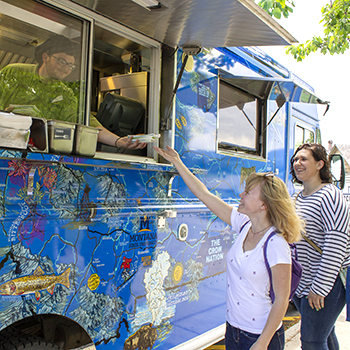 Fork in the Road Food Truck
Scheduled to open May 25, 2021

Location: Bobcat Stadium during MSU home football games & Museum of the Rockies during summer months.
Hours: Event driven only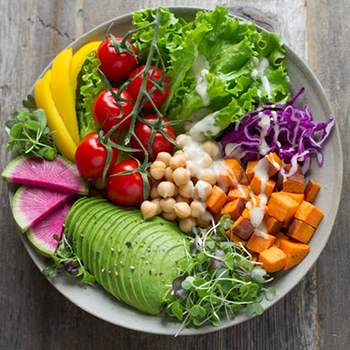 Union Market
Closed temporarily until further notice.
Location: Strand Union Building, main level large seating area

Union Market features locally sourcd Montana products and diverse food concepts including a robust salad bar, soups & artisan breads, Mediterranean, Asian & Mexican style cuisine, cookies from Indulge Bakery, ice cream, snacks, and a large selection of beverages.
Greek - Mediterranean menu with favorites such as gyros, grilled flatbread, & kabobs.
Tamashi - Asian cuisine featuring fresh sushi rolls and build your own ramen bowls.
Casa Azul - Mexican style cuisine featuring popular south of the border fares & flavors. A varied menu with burritos, tacos, and quesadillas.
Salad & Soup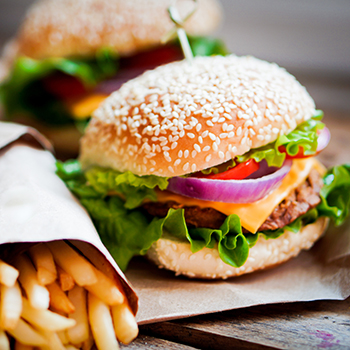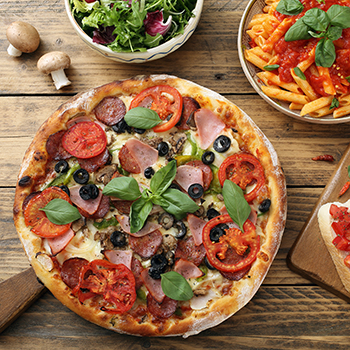 Avogadros
Closed temporarily until further notice.
Location: Strand Union Building, main level at the north entrance, next to First Interstate Bank
Custom made sandwiches, wraps, grain bowls, and grab & go items. A variety of deli, vegetarian, vegan, and gluten free options are available. Also features snacks, kombucha, and convenience items.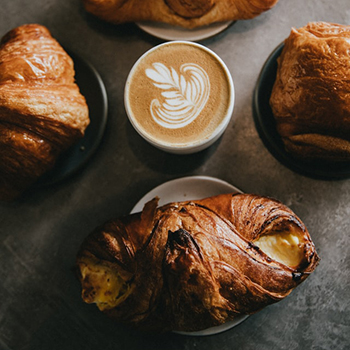 Norm's Cafe
Closed temporarily until further notice.
Location: Norm Asbjornson Building, main level
Serving specialty coffee & Lotus™ drinks. Stop by after your workout or on your way in from the parking garage for a fresh croissant or pastry made from our Indulge Bakery.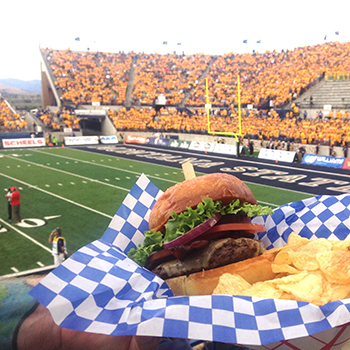 Concessions
Location: Bobcat Stadium & Brick Breeden Fieldhouse
Hours: Event driven only
During events held in Bobcat Stadium or Brick Breeden Fieldhouse, concessions are available for your food and beverage needs, and we are proud to feature many local Montana products. See our map and list of concessions located at Bobcat Stadium.
We partner with non-profit groups around Gallatin County and provide them the opportunity to help us serve our guests during community events, and earn a commission for their organizations.
Meet our Team
Siobhan Peters
Retail Operations Manager
DISCLAIMER:
While Montana State University Culinary Services makes every attempt to accommodate students' individualized dietary needs, please be aware that all MSU Culinary Services' locations prepare items contacting egg, fish, milk, peanuts, shellfish, soy, tree nuts, and wheat. Every effort is made to safely prepare and serve foods but there is always a risk of cross contamination of allergens or gluten. In addition, there is always a possibility of cross-contact and suppliers and manufacturers may substitute or modify products at any time, without notifying us. Individuals with food-related dietary concerns should be aware of these risks. Questions about ingredients should be directed to a Culinary Services Manager. It is the responsibility of the individuals with food allergies or dietary concerns to make the final judgement about whether a food item is appropriate for them.