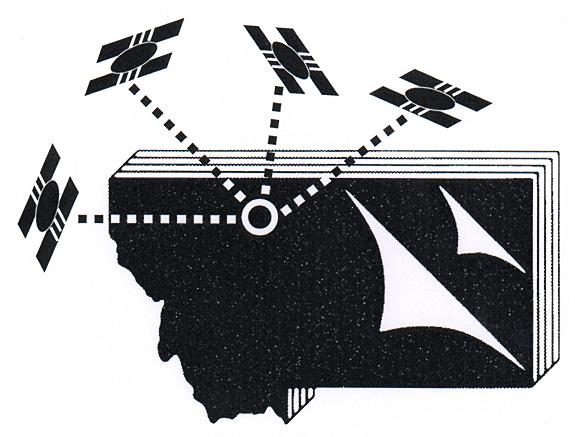 About the Courses
GPS mapping courses offered in the Department of Land Resources and Environmental Sciences prepare students for jobs involving geospatial work. An important component of all courses is understanding mapping issues (datums, coordinate systems, projections, scale, accuracy and precision) and how they can affect geospatial data. Most of the courses include the option for service learning, where students work on real-world projects that benefit the community.
A brief description of each course is provided below. More information, including sample student maps, is available by visiting the link for each course. All courses are 3 credits and include a 2-hour lab each week.
GPHY 262: Spatial Sciences Technology and Application
Fundamentals of GPS, GIS and remote sensing, and their application in a wide range of disciplines. Exploration of the increasing use of geospatial technologies in our world and their impact on our lives. Students will gain hands-on experience with GPS receivers, and GPS, GIS and remote sensing software.
GPHY 357: GPS Fundamentals and Applications in Mapping
PREREQUISITE: GPHY 284. Theory and application of the global positioning system Global Positioning System (GPS) to mapping in natural resource and land management sciences. Mapping issues and accuracy assessment are emphasized. Labs and term mapping project include hands-on experience with GPS receivers and work with Pathfinder Office and Arc GIS ArcGIS software. Students must be proficient with the latest version of ArcGIS.
GPHY 358: GPS Mapping Service Learning
COREQUISITE: GPHY 357 Participation in one of two established GPHY 357 service-learning projects: E-911 mapping of high density housing developments to aid in emergency response (section 1); AGAI canal mapping to update the Gallatin Valley inventory of water resources (section 2).
Other Services
GPS equipment is available for use by MSU researchers and graduate students, when not being used by students enrolled in the courses. Fees charged for equipment use help to cover equipment maintenance, repair, and replacement, and maintenance of our software and firmware licenses. Pathfinder Office software is available at no charge to members of the MSU community via our site license. Charges for personnel services cover wages for GPS mapping project assistance.
Charges
Trimble GeoXH $45/day, $255/week
20% discount on equipment for cooperative research and education programs
Personnel Services $50/hour

Training
Technical support
Data management (database design, data processing, etc.)