UHR offices have moved from Culbertson to Nopper (920 Technology Blvd.) to join the payroll team there. Employee & Labor Relations will remain in Montana Hall and Professional Development & Training staff will move to Renne where the International Tax Specialist is located. The UHR front desk is now open in Nopper, 994-3651.
2019-2020 Choices Re-Enrollment Help Lab Schedule Now Available.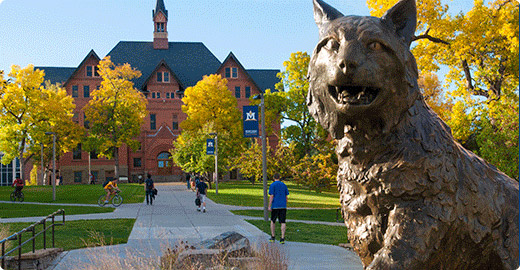 Mission Statement
The Human Resources Office projects pride and enthusiasm in support of the University's mission and strategic plan by providing leadership, guidance and administration of classification, recruitment, payroll, benefits and employee/labor operations in a professional and dedicated manner.
Human Resources Main Office
920 Technology Blvd., Suite A, Bozeman, MT 59718
Office Information:
Hours - 8:00 am - 5:00 pm, Monday - Friday
Phone - 406-994-3651
Campus Tools