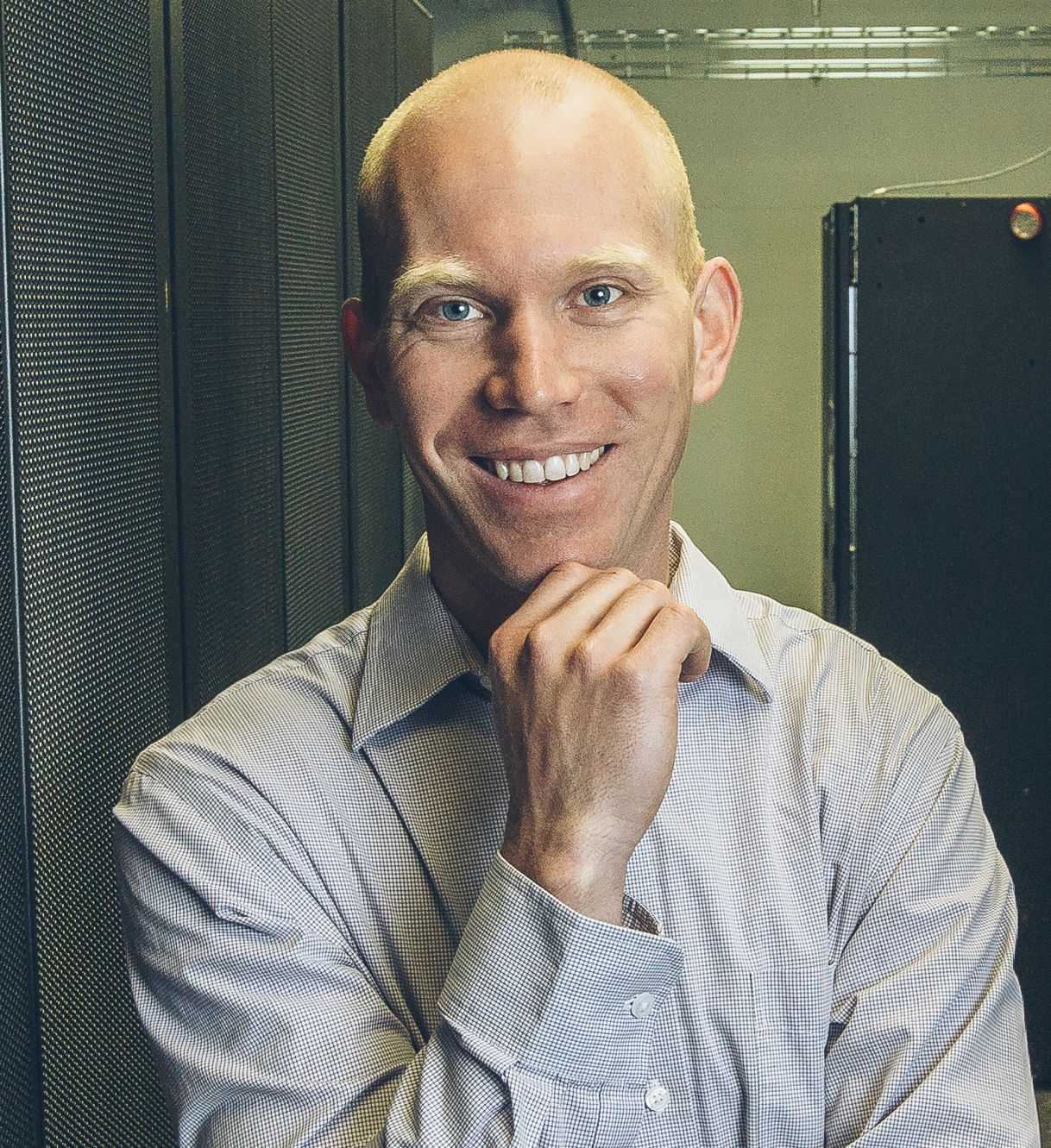 Prof. Mark Owkes joined the department of Mechanical and Industrial Engineering at Montana State University in Fall 2014. He received his Ph.D. in Mechanical Engineering at Cornell University in August of 2014. His research interests include 1) developing numerical methods to improve the robustness and accuracy of simulations of gas-liquid multiphase flows, 2) using physics extraction of direct numerical simulations (DNS) to further our understanding of multiphase flows, and 3) coupling uncertainty quantification with multiphase flow simulations. For more information see my research page.

Prof. Owkes is also interested in teaching and is working to improve the educational experience and outcomes of students learning numerical methods. Particularly, he is developing physical laboratory experiments to compliment computer simulations in an effort to connect simulation results with physical measurements. For more information see my teaching page.
Owkes Lab News
October 2019: PhD Student and Dr. Owkes publish a paper in Journal of Computational Physics

August 2019: Owkes Lab participates in Science Explore Camp with many hands-on experiments

March 2019: Owkes Lab goes to ILASS Conference in Tempe, AZ

February 2019: Owkes Lab shares soap powered boats at with community at MSU Family Science Night
November 2018: Brian Turnquist, Kris Olshefski, and Clark Rubel present at the APS Division of Fluid Dynamics conference in Atlanta, GA
October 2018: MS Student Clark Rubel presents at the

American Indian Science and Engineering Society National Conference in Oklahoma City, OK.

July 2018: PhD Candidates Brian Turnquist and Kris Olshefski and Dr. Owkes present at International Conference on Liquid Atomization and Spray Systems (ICLASS) in Chicago, IL.

June 2018: PhD Candidate Brian Turnquist is selected for ICLASS travel award.

May 2018: PhD Candidate Brian Turnquist successfully passed his comprehensive exam.

April 2018: Dr. Owkes receives NSF CAREER award. Details available in article by MSU News.
April 2018: PhD Student Kris Olshefski receives prestigious NSF GFRP award. Details available in article by MSU news.

March 2018: Story by Dr. Owkes featured in APS Forum for Early Career Scientists Newsletter.
March 2018: Owkes Lab brings fluid dynamics demo to MSU Family Science Night
November 2017: Dr. Owkes, graduate students Brian Tunquist, Will Krolick, and Clark Rubel and undergraduate student Grant Rydquist present at APS Division of Fluid Dynamic conference in Denver, CO.