Multimedia Feature: Top seniors honored with Excellence Awards
February 18, 2008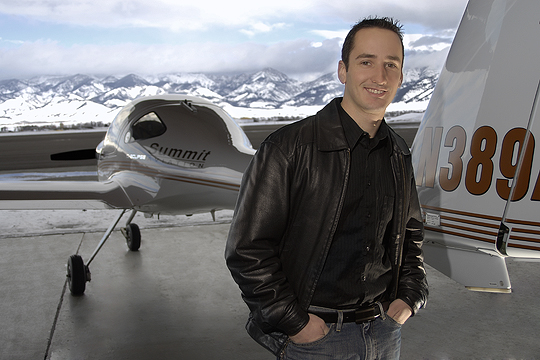 Thirty-nine of Montana State University's top seniors and their faculty or staff mentors will be recognized Tuesday, Feb. 19, at the 26th annual Awards for Excellence Banquet to be held in the SUB ballrooms.
A slideshow highlighting several of the students honored and their accomplishments can be viewed at: http://www.montana.edu/cpa/gallery/080218au/.
The MSU Alumni Association and the Bozeman Chamber of Commerce sponsor the banquet. Honored students are nominated by faculty in their college or department. Qualified seniors must have a 3.5 grade point average on a 4.0 scale as well as demonstrated campus leadership and community service.
In turn, the award-winning students each select a mentor to be honored with them at the event.
For more information about the event, contact the MSU Alumni Association at 994-2401.
High-Res Available