STEM Science Communication Fellowship Program
What will you do as a Fellow?
Learn how to effectively communicate your research to a range of audiences
Learn improvization and storytelling techniques in weekly classes
Create and record podcasts about cutting edge research in your field
Showcase your storytelling talents at the Curiosity Cafe
Curiosity Cafe events
April 8th, 15th, and 22nd, 6 pm at White Dog Brewing. 121 W. Main St. in downtown Bozeman
Cohort 1 will talk about their thesis work and take questions from the audience.
Cohort 1 includes the following graduate students:
Michael Coryell, Microbiology and Immunology
Shawna Pratt, Chemical and Biological Engineering
Kathleen Carroll, Ecology
Martha Welander, Chemistry and Biochemistry
Madisen McCleary, Mechanical and Industrial Engineering
Kenneth Flagg, Mathematical Sciences
Robin Belton, Mathematical Sciences
Megan Milligan, Animal and Range Sciences
Cohort 1 and the research team: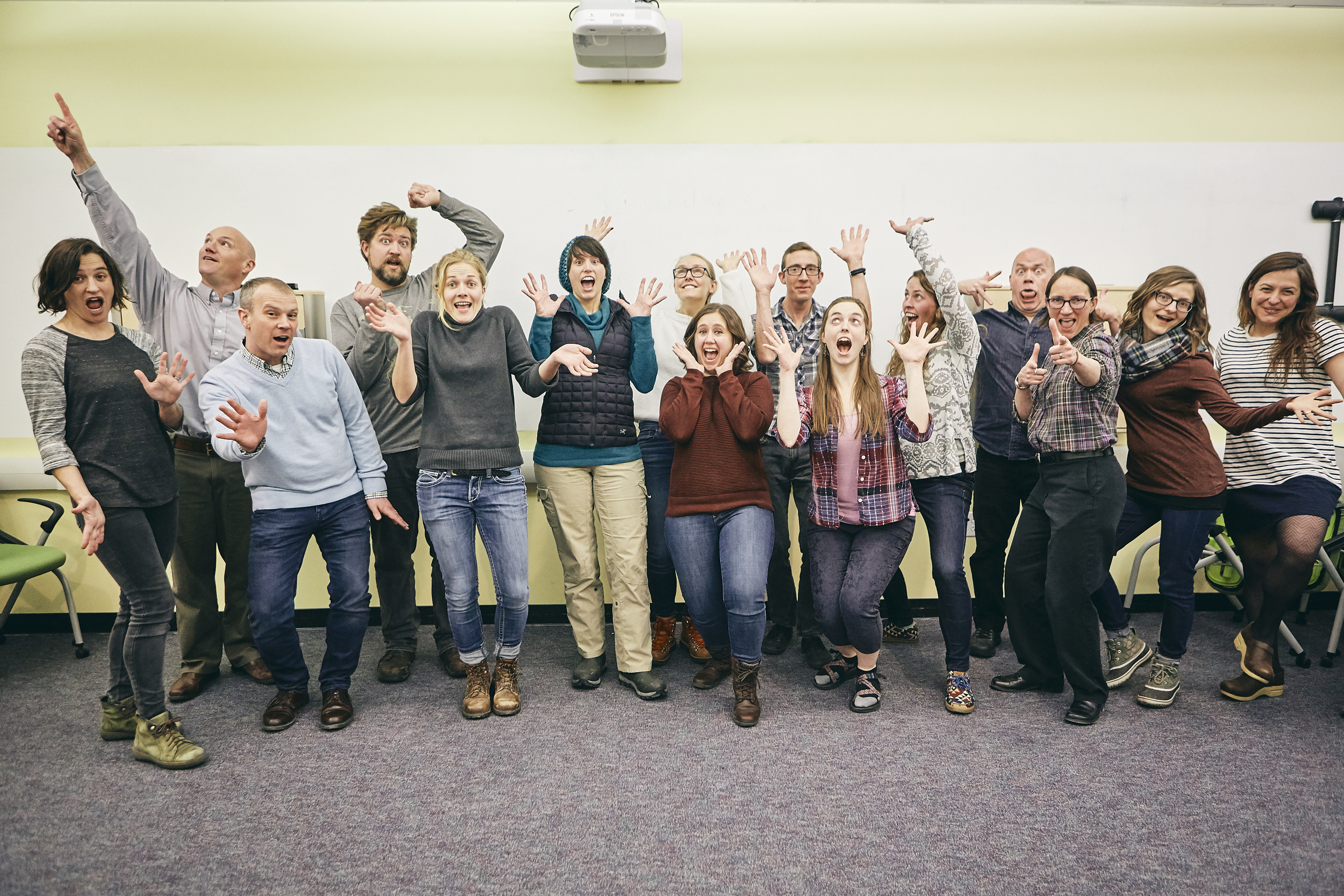 Read more about the grant: NRT-IGE Grant 1735124