Welcome to the MSU Office of Sustainability
We are here for you. Our office works to develop, coordinate, and promote campus sustainability goals, projects, and practices. Our office fosters a culture of stewardship and sustainability for the MSU community and supports MSU achieve the goals set forth in the Strategic Plan and our commitment to the ACUPCC .
MSU's sustainability goals:
Steward use of student and the University's resources, ensuring these funds contribute effectively to campus sustainability efforts and engage students, faculty and staff in a meaningful way.
Provide employment, volunteer, and internship opportunities to students who wish to contribute to sustainability efforts at MSU.
Build programs that engage the campus in dialog and action.
Link students, faculty and staff to information, campus resources, and decision-makers with regard to campus sustainability.
Leverage student activism by building partnerships with MSU administration and departments to provide program continuity year-to-year.
Advocate for increased institutional commitment to sustainable policies and practices.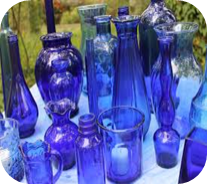 Choose Blue for the Jake Jabs College of Business and Entrepenurship
Wednesday, April 23rd, 9:00 am – 2:00 pm
MSU Mall Turn your BLUE glass into countertops and backsplashes for the new College of Business building, on the east end of the Mall. BLUE glass collected will be processed and manufactured into finished product all within a 15 mile radius of campus.
A label removed gets a gold star! This event is FREE. Sponsored by Facilities Services, MSU Office of Sustainability, NECO, ENACTUS and the College of Business.
If you have any questions, contact MSU Office of Sustainability (406)994-6873,
https://www.facebook.com/MontanaStateSustainability