Welcome!
Tau Beta Pi - The Engineering Honor Society
Montana State University - District 12, Montana Alpha Chapter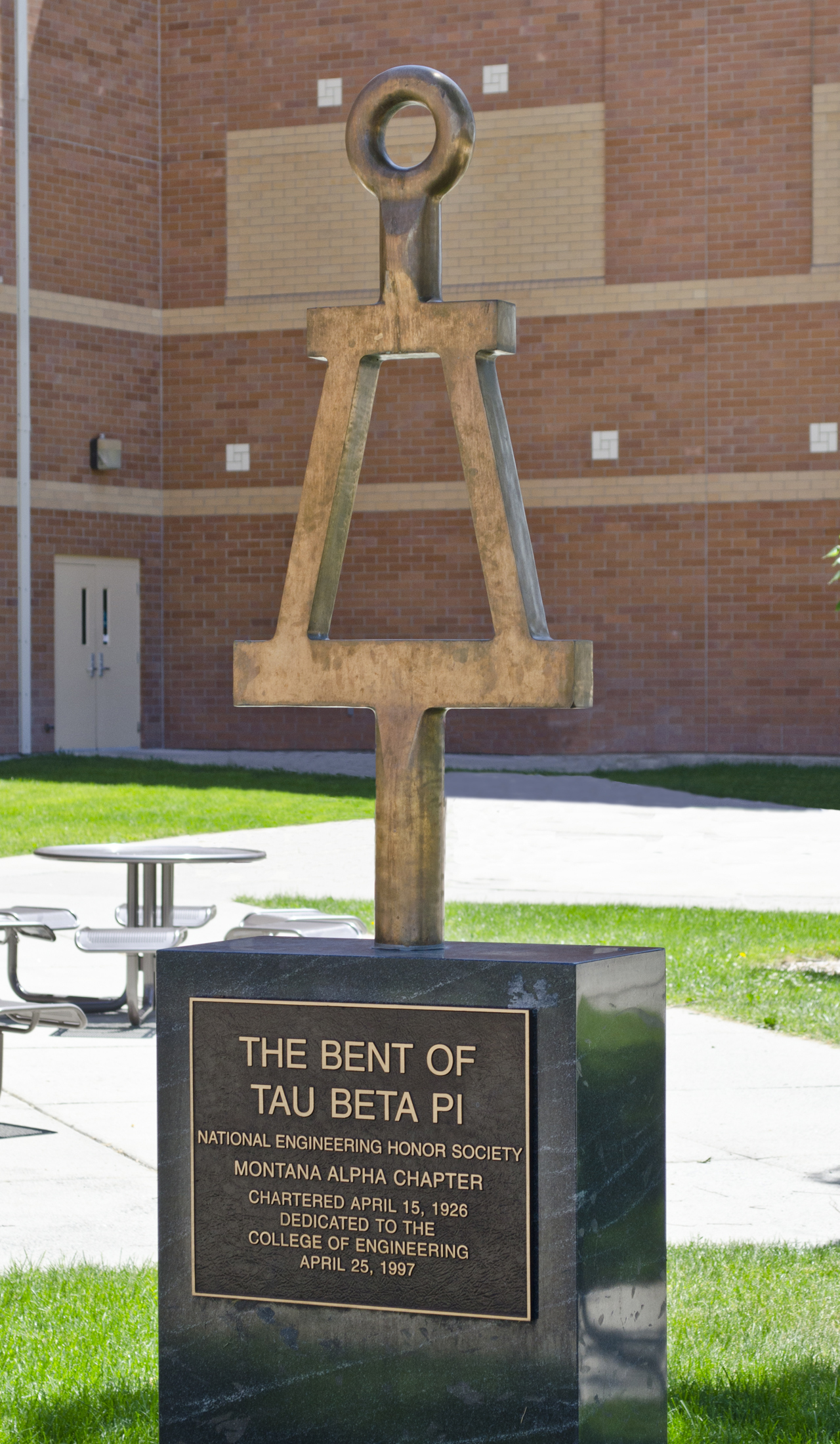 Tau Beta Pi is the oldest national engineering honor society in the country, and one of the most recognized national societies. It honors engineering students who have shown a history of academic achievement as well as a commitment to personal and professional integrity. Members experience a wide array of activities and opportunities throughout the year. TBP stresses scholarship, personal character, and service to the profession, community, and college. Every semester, we invite the top fifth of seniors and the top eighth of juniors from all engineering majors to join.
Congratulations to our new members!
Initiated April 21, 2015
Grace Dickerman (ChE)

Will Dumm (ME)

Connor Hoffmann (ChE)

Michael Lowe (ME)

Jacob McAbee (ME)

Hannah Mohr (EE)

Daniel Moore (ME)

Taylor Oeschger (ChE)

Chinomso Onuoha (ChE)

Jacob Perry (ME)

Shawna Pratt (ChE)

Joelle Romo (ChE)

Christie Schiel (IE)

Jacqueline Stergar Elliott (ME)

Joseph Watkins (ChE)