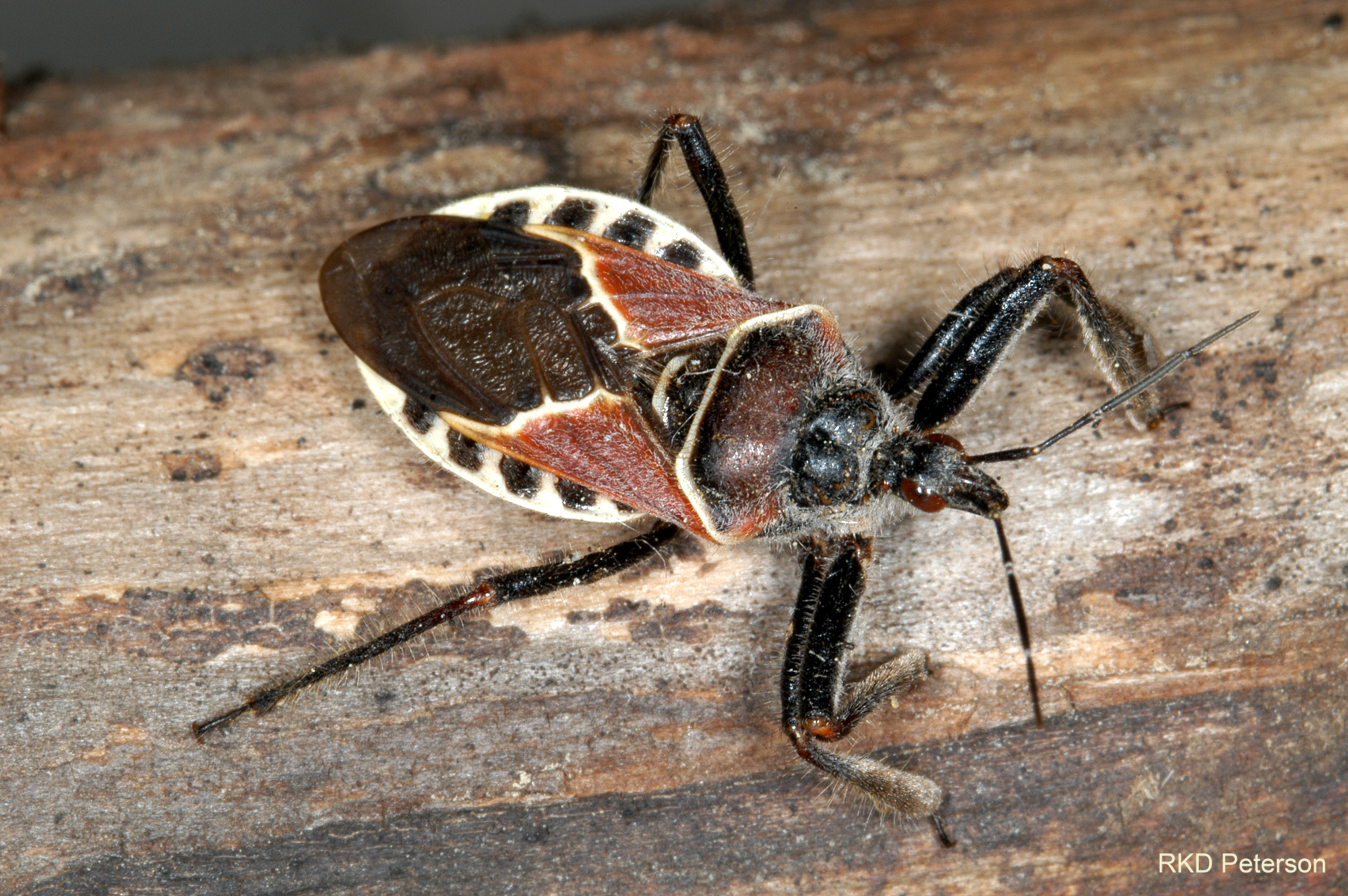 Apiomerus spissipes is a remarkably colored assassin bug, ranging in length from 14 to 17 mm. The species is also known as the bee assassin because it preys on bees visiting flowers.
Order: Hemiptera
Family: Reduviidae
Species: Apiomerus spissipes

Photograph: © 2003 RKD Peterson
Date of Photograph: 3 July 2003
Location: Montana, Gallatin Co.