Pursue an area of scholastic or creative inquiry that falls outside of established departments by combining at least three disciplines and working with a committee of faculty members to advise your academic journey.
Directed Interdisciplinary Studies Degree
In the Directed Interdisciplinary Studies program at Montana State, undergraduate students are free to chart their own course by designing their own course of study with the assistance of faculty. The D.I.S. degree integrates at least three academic disciplines, identified by the student and represented by the student's Faculty Advisory Committee. Working with their Committee and the D.I.S. director, students design and approve coursework and an independent research or creative project to address the intersection of the student's interests. The student, with approval of the Committee, will determine whether or not the degree will be designated as a Bachelor's of Science or a Bachelor's of Art.
The D.I.S. program is housed within the Honors College and is intended for independently-driven students that have a specific goal that requires an interdisciplinary approach. Montana's Research Leader
Montana State leverages more than $160 million annually to support pioneering research across our departments, institutes and centers. Goldwater Scholars
Montana State is the Top 3 in the West, after Stanford and Cal Tech, in recipients of the prestigious Goldwater Scholarship for students in math, science and engineering.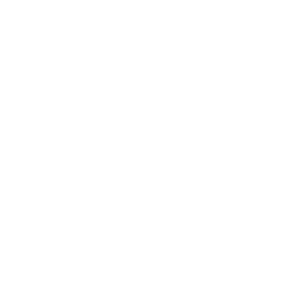 Unique Opportunities
As Montana's premier research institution, Montana State offers unparalleled access to hands-on experiences in research labs, art studios, teaching farms and the surrounding wilderness.
Career Resources
Within their first year of graduation, more than 96% of Montana State graduates are employed, continuing their education or not seeking employment, and career guidance website Zippia consistently ranks MSU as the #1 school in the state where alumni are most likely to land jobs.
Career Coaching & Professional Skills Studio
Professional career coaches help students with their career exploration, employer networking opportunities and job or internship searches. They also critique resumes and help students practice job interviews. Additionally, the Allen Yarnell Center for Student Success offers free workshops for students to develop the professional communication and collaboration skills that are highly sought after by employers.
Areas of Study
Graduates of the Directed Interdisciplinary Studies program have pursued subjects such as:
Studio Art, Art History and Business Management and Entrepreneurship
Earth Sciences, Mathematical Sciences and Cell Biology and Neuroscience
Biological Engineering, Economics and Political Science
Political Science, Economics and Social Understanding
Conservation Biology and Ecology, Sustainable Food Systems and Business Marketing
How To Apply
Students may formally apply for admission to the Directed Interdisciplinary Studies program no earlier than the second semester of their freshman year. Students interested in pursuing a D.I.S. degree are encouraged to schedule a meeting with the D.I.S. Director, Dr. Logan Schultz, to discuss their plans. For more information, please see the D.I.S. program page.