Conduct independent research projects on a wide variety of issues in the entomological field, including behavioral ecology, biodiversity studies, biological control of insects and weeds, integrated pest management, pollination ecology, stored-product entomology, insect protein, cultural entomology and more.
Entomology – Master of Science (M.S.)
Candidates in the graduate Entomology program at Montana State are able to broaden their knowledge within the field through formal coursework and independent research projects that span the breadth of research foci in the field. Taking advantage of Montana State's location within the Greater Yellowstone Ecosystem and within the western United States, entomological research at MSU includes some of the most important pests in the region, while beneficial insects studied in the department include various biological control agents and pollinators. Depending on a candidate's interest, their individual program can be designed to suit their individual interests and career goals. Work-Life Balance
Livability has previously ranked Bozeman as one of its Best Places to Live four years in a row, including the #1 best place to live in Montana, calling the city a "tech-savvy, economically vibrant, highly educated city on the grow" with year-round natural attractions. Nature's Laboratory
Montana State students make Montana, including nearby Yellowstone National Park, their classroom, laboratory and playground.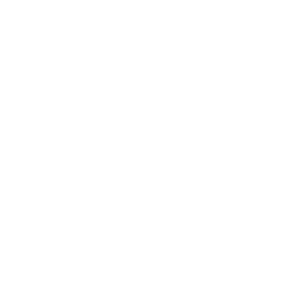 Carnegie Classified
The prestigious Carnegie Classification of Institutions of Higher Education® ranks Montana State University among the Top 5 public, 4-year universities for Very High Research Activity with a STEM-dominant research doctoral program.
Fund Your Education
The Graduate School at Montana State is dedicated to helping students secure funding during their time at MSU. Some resources the Entomology program and Graduate School offer include:
Additionally, as the Entomology program's application process is hosted by the Department of Land Resources & Environmental Sciences, any additional funding information may be found on their website.
Research Resources
Entomology graduate students have access to the following resource laboratories and groups:
Extension Entomology
Insect Diagnostics
Montana Entomology Collection
Montana IPM Center
Pesticide Education & Safety
Pollinator Health Center
The MSU Entomology Group
Admissions Requirements
Note: no GRE Required.
Each program within the Graduate School at Montana State has its own particular requirements for admission, and the Entomology program is not different. To ensure that you start your application on the right foot, please review the admissions requirements for the Entomology program. This includes any additional deadlines that the Department of Land Resources & Environmental Sciences may have aside from the Graduate School, which does practice rolling admissions.
Careers after Graduation
Masters alumni in Entomology embark on a wide range of careers within 10-years of their graduation.
Nearly 33% are working in academia, 33% in government, and about 11% for nonprofit. Top industry employers include Montana State University and Battelle NEON.
Across all career paths the estimated salary of alumni within 10 years of graduation ranges from $50,000 to $70,000 with an average of $60,000 (source of data Academic Analytics).