Further your research and study in a flexible, interdisciplinary program that delves into a myriad of topics concerning land resource management, watershed management and ecology.
Environmental Sciences – Professional Master of Science (M.S.), Fully Online
In Montana State's professional Master's of Science in Environmental Sciences, available fully online, candidates are able to tailor a program to suit their needs across a variety of disciplinary interests in land resources and ecology. Through integrated, multi-disciplinary coursework and independent study, students will gain a more in-depth understanding of landscapes at multiple scales, as well as how to manage those landscapes given current issues. Candidates will have the opportunity to design projects that build further understanding of principles and processes important to land resources and environmental sciences, with opportunities for direct ties to management.
The Land Resources and Environmental Sciences graduate program also has a thesis option available as well on the Montana State University – Bozeman campus.
Environmental Sciences alumni Jennifer Malavasi '18 and Leewood Oakley '18 completed their online degree while working for SWCA Environmental Consultants, often completing assignments for the program while in the field, whether that meant inside the cab of a Ford F-250 or hunkered by the wheels of an ATV during some precious downtime in the area surrounding Medicine Bow, Wyoming. Learn With Flexibility
The Land Resources & Environmental Sciences online program is structured to accommodate students with a wide variety of disciplinary interests who are interested in conducting independent study in their home communities through distance learning. Carnegie Classified
The prestigious Carnegie Classification of Institutions of Higher Education® ranks Montana State University among the Top 5 public, 4-year universities for Very High Research Activity with a STEM-dominant research doctoral program. Study Of A Lifetime
Students within the Land Resources & Environmental Sciences online program study subjects as diverse as watershed hydrology, restoration ecology, crop diversification, climate variability and more – all designed to complement candidates' professional goals.
Fund Your Education
The Graduate School at Montana State is dedicated to helping students secure funding during their time at MSU. Some resources the Graduate School offer include:
Additional assistance with funding can be found through the Cat Scholarships program, as well as through the Graduate School.
Distance Learning
Montana State's professional M.S. program in Environmental Sciences is designed to provide outstanding graduate training opportunities across a substantial breadth of disciplinary interests, all while staying – and studying – in your region.
All graduate courses are offered primarily online and are specifically adapted to each graduate student's needs and professional interests. With coursework that revolves around integrated multi-disciplinary topics and independent study, student projects are directed towards improving and understanding fundamental processes key to their field.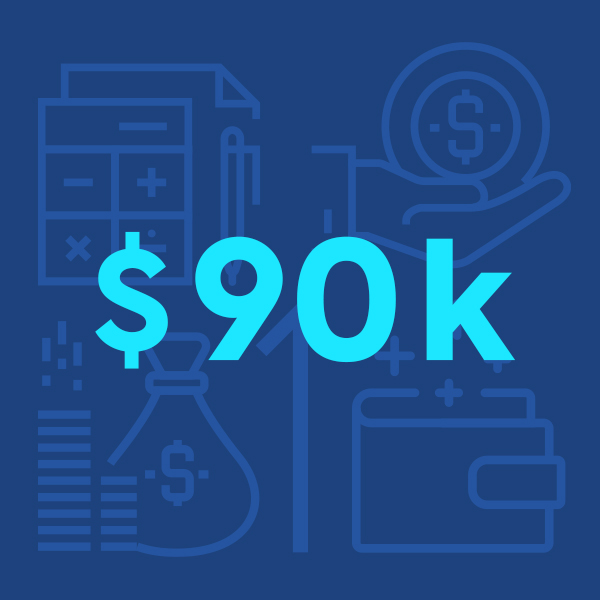 Careers after Graduation
Graduate alumni in Land Resources and Enviromental Sciences embark on a wide range of careers within 10-years of their graduation.
Nearly 42% are working in for-profit, 31% in academia, and about 18% for government. Top industry employers include USDA and Bigelow Laboratory for Ocean Sciences.
Across all career paths the estimated salary of alumni within 10 years of graduation ranges from $40,000 to $150,000+ with an average of $90,000 (source of data Academic Analytics).
Admissions Requirements
Note: no GRE Required.
Each program within the Graduate School at Montana State has its own particular requirements for admission, and the Environmental Sciences program is not different. To ensure that you start your application on the right foot, please review the admissions requirements and deadlines for the Environmental Sciences program.
Although the Graduate Program at Montana State does practice rolling admissions, the Environmental Sciences program may have additional deadlines for applicants as well.