Gain an understanding in plant or animal biology at the whole-organism, species, population and community levels in order to work in the public or private sectors through teaching, conservation or research.
Organismal Biology – B.S. in Biological Sciences, Organismal Biology Emphasis
In the Organismal Biology program at Montana State, students enter a rigorous program of study will the goal of understanding plant or animal biology from the inner-most workings of internal biological systems to those organisms' interaction with their immediate ecosystem on a communal level. With the option to tailor their plan of study to their personal interests, Organismal Biology students are able to specialize their degrees based on career interests in either the job market or advanced education.
The Biological Sciences major offers three additional Options Within the Major: Biology Teaching, Conservation Biology & Ecology, and Fish & Wildlife Ecology & Management.
Montana State continues to be one of the top producers of Goldwater Scholars in the nation. In 2020, four MSU students were named, including Franklin Alongi '22, whose research involving the genetics of the high mountain whitebark and limber pine positioned him for this premier scholarship for undergraduate students who intend to pursue research careers in STEM.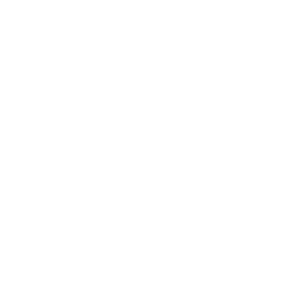 Goldwater Scholars
Montana State is the Top 3 in the West, after Stanford and Cal Tech, in recipients of the prestigious Goldwater Scholarship for students in math, science and engineering. Top of the Line
Ecology is an extremely research-active department, with one of the largest research-based graduate science programs at Montana State. The department conducts research for more than 50 federal and state agencies and non-governmental organizations. University of the Yellowstone™
Montana State students make the surrounding Yellowstone ecosystem their classroom, laboratory and playground.
Career Resources
Within their first year of graduation, more than 96% of Montana State graduates are employed, continuing their education or not seeking employment, and career guidance website Zippia consistently ranks MSU as the #1 school in the state where alumni are most likely to land jobs.
Career Coaching & Professional Skills Studio
Professional career coaches help students with their career exploration, employer networking opportunities and job or internship searches. They also critique resumes and help students practice job interviews. Additionally, the Allen Yarnell Center for Student Success offers free workshops for students to develop the professional communication and collaboration skills that are highly sought after by employers.
Careers
Organaismal Biology students at Montana State University go into careers such as:
Conservation
Resource Management
Laboratory Research
Environmental Consulting
Nonprofit Advocacy and Law
To explore more career possibilities, the Allen Yarnell Center for Student Success has a variety of tools available , including self-assessment and working with career coaches.