Undertake advanced coursework in psychology and prepare for a career in research in a wide variety of settings, such as universities, health care facilities and for the federal and state government.
Psychological Science – Doctor of Philosophy (Ph.D.)
Montana State's Psychological Science graduate program allows doctoral students to investigate an array of areas of psychology, such as cogitative, developmental, health, learning, physiological and social. The program is designed to train candidates to think critically about theory and evidence, gain expertise in their area of specialty, understand and use statistical procedures, and to design, conduct and publish high-quality psychological research.
Researchers that work within the Psychology department include professor Dr. Monica Skewes, who was selected along with colleagues Adriann Ricker of Fort Peck Community College and fellow Montana State professor Dr. Elizabeth Rink, for the prestigious three-year Interdisciplinary Research Leaders Program to improve health on the Fort Peck Indian Reservation.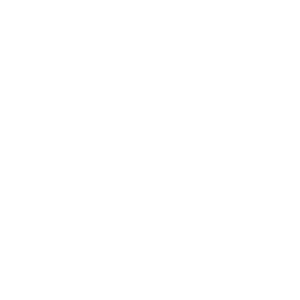 Wide-Spread Impact
Graduates have gone on to distinguished careers in research at universities and colleges, large and small businesses, all levels of the government and more. Work-Life Balance
Livability has previously ranked Bozeman as one of its Best Places to Live fours years in a row, including the #1 bet place to live in Montana, calling the city a "tech-savvy, economically vibrant, highly educated city on the grow" with year-round natural attractions. Top Public University in Montana
According to the Forbes list of America's Top College's, Montana State is the No. 1 Public University in the state based on value, post-graduation salary and student experience.
Fund Your Education
The Graduate School at Montana State is dedicated to helping students secure funding during their time at MSU. Some resources the certificate program and Graduate School offer include:
Within the Psychological Science program, the primary forms of financial support available are teaching assistantships and research assistantships, which are awarded on a competitive basis. Assistantships include a stipend and/or tuition waiver.
Learn By Doing
In addition to a wide range of coursework, students in the Psychological Science program:
Enjoy a low student-to-faculty ratio, making collaborative work and student support a priority
Receive hands-on experience and research training in lab settings
Have the opportunity to pursue cross-disciplinary research across such subjects as management, statistics, computer science, biology or sociology
Careers after Graduation
Ph.D alumni in psychological sciences embark on a wide range of careers within 10-years of their graduation.
Nearly 53% are working in academia, 20% in for-profit, and about 13% for government. Top industry employers include Montana State University and Q-Q Research Consultants.
Across all career paths the estimated salary of alumni within 10 years of graduation ranges from $80,000 to $90,000 with an average of $85,000 (source of data Academic Analytics).
Admissions Requirements
Each program within the Graduate School at Montana State has its own particular requirements for admission, and the Psychological Science program is not different. To ensure that you start your application on the right foot, please review the admissions requirements for the Psychological Science program. This includes any additional deadlines that the College of Letters & Science may have aside from the Graduate School, which does practice rolling admissions.