Contribute to contemporary statistics scholarship while preparing for a career in an academic setting or conducting research within the field in a business or industry setting.
Statistics – Graduate Certificate, Master of Science (M.S.) and Doctor of Philosophy (Ph.D.)
In the graduate Statistics program at Montana State, masters and doctoral candidates alike gain a solid background in the theory of statistics, as well as hands-on practice in applying statistical concepts to actionable problems. Masters candidates prepare for further graduate work or careers in academia, industry, business or the government, while doctoral candidates push their statistical knowledge to its furthest reaches by pursuing research projects for a dissertation.
In addition to the M.S. and Ph.D. degrees, the Statistics program also offers a graduate certificate in Applied Statistics. A required part of educating graduate students in engineering and the sciences, the graduate certificate is designed to supplement a graduate scientist's basic knowledge of statistical thinking and methodology. Carnegie Classified
The prestigious Carnegie Classification of Institutions of Higher Education® ranks Montana State University among the Top 5 public, 4-year universities for Very High Research Activity with a STEM-dominant research doctoral program. WICHE Partnered Program
This graduate program honors the WICHE partnership for students from 15 western states. If you're a resident of a WICHE state, you qualify for tuition significantly less than standard non-resident tuition. Learn more.
*M.S. Only Economic Vitality
Bozeman's long-term growth has earned the city recognition as the country's #1 Strongest Micropolitan Economy by Florida-based think tank Policom's annual study.
Fund Your Education
The Graduate School at Montana State is dedicated to helping students secure funding during their time at MSU. Some resources the Mathematics department and Graduate School offer includes:
Presidential and Meritorious Scholarships, as nominated by the department and awarded by the Graduate School
Additionally, most of our incoming graduate students are funded with teaching assistantships for at least their first year. For more information, reach out to the department.
Statistical Consulting & Research Services
Masters and doctoral students alike have the opportunity to gain hands-on experience as statistics consultants through the Statistical Consulting & Research Services (SCRS) office at Montana State. SCRS offers such services as:
Research planning and design for upcoming projects, data organization and management, research proposals and more
Analysis of statistical methods and models for in-progress research projects, exploratory data analysis and creative visualization of data, interpretation of statistical results and more
Assistance with conveying the statistical results in final disseminations of research
SCRS consultants work on projects within and outside of campus-affiliated projects, granting a variety of professional experiences across the board
Admissions Requirements
Each program within the Graduate School at Montana State has its own particular requirements for admission, and the Statistics program is not different. To ensure that you start your application on the right foot, please review the admissions requirements for the Statistics program. This includes any additional deadlines that the College of Letters & Science may have aside from the Graduate School, which does practice rolling admissions.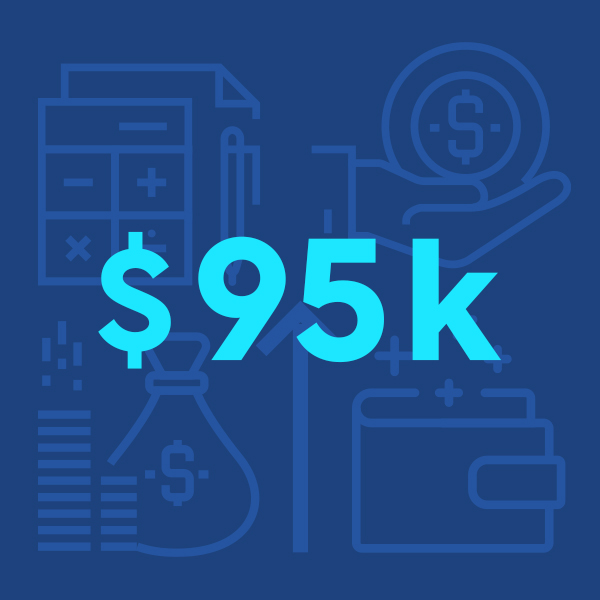 Careers after Graduation
Graduate alumni in Statistics embark on a wide range of careers within 10-years of their graduation.
Nearly 44% are working in for-profit, 37% in academia, and about 10% for nonprofit. Top industry employers include Montana State University and Atrium.
Across all career paths the estimated salary of alumni within 10 years of graduation ranges from $60,000 to $150,000+ with an average of $95,000 (source of data Academic Analytics).